Whether you're craving a croissant, want a crusty baguette to accompany dinner, or need to order a custom birthday cake, PorchLight agents know where to find the best local bakeries in Denver and Boulder. They are neighborhood experts after all! Here, you'll find masters of the baking craft, creating fresh goodies on the daily for your enjoyment. So, make sure you get out and show these local businesses some love.
Boulder & North

Moxie Bread Co, Louisville & Boulder | Website
This local, independent bakery's menu includes rustic breads, gluten-free bread, flaky pastries, sandwiches, espresso and tea, in addition to freshly milled flours for purchase.
"They have the best breads, kouign-amann and croissants. They also sell heirloom flours from their feed store." —Michi Sakurai, Broker Associate
Lucky's Bakehouse, North Boulder | Website
Their family of bakers and staff are passionate about what they do. They offer a wide variety of homemade treats, from sugary cream puffs to sugar-free paleo cakes.
"They offer a variety of in-house goodies and also have several gluten-free and allergy-friendly delights. Plus, they are a part of the Lucky's family and locally owned and operated." —Manzanita Fine, Broker Associate

More Boulder Bakeries to Check Out
Dry Storage, Boulder
Le French Café, Boulder
La Momo Maes, Longmont
Denver Neighborhoods

Tokyo Premium Bakery | Website
At this Platt Park standout, you'll find a delicious array of Japanese-style bread and pastry. It's all made from scratch and baked fresh. The bakery also offers authentic Matcha and Hojicha lattes.
"This place bakes up the magic. The croissants are perfectly flaky and buttery. They have a bacon epi, which is a crispy, chewy breadstick with a smoky slice of bacon twisted into it. It's absolutely unreal. All the fruit-type danishes are also amazing. The whole PorchLight office is now hooked on this place." – D. Jeffrey, Communications Manager
Devil's Food Bakery | Website
Located in Wash Park, this bakery creates everything from custom cakes to cupcakes, muffins, croissants, scones, pastries—you name it. Just ask a friendly staff member for help choosing.
"From morning pastries, croissants, muffins–carrot walnut is my favorite–to decadent dinner desserts, everything here tastes good. I also love the lemon bars." —Caroline Glidden, Broker Associate

More Denver Bakeries to Check Out
La Fillette Bakery, Hale
Babe's Tea Room, LoHi
Cake Crumbs, Park Hill
Denver Suburbs

Trompeau Bakery, Englewood | Website
Specializing in crafting a variety of amazing breads, croissants, quiches, cookies and pastries, this family-owned, French bakery creates all goods from scratch every morning.
"This authentic French bakery has absolutely delicious croissants. They also provide baguettes and bread to many of the high-end restaurants around Denver." —Eileen McNamara, Broker Associate

La Baguette de Normandy, Parker | Website
This family-owned bakery specializes in Fench items made from scratch, including breads, pastries, big cakes, cookies, croissants, chocolate candies and more—around 100 items daily!
"Wonderful homemade croissants, quiches, cakes, baguettes. Hot and cold sandwiches and they do amazing cakes for the holidays. In a tiny strip mall but worth the drive." –Mary Ryan, Broker Associate

More Denver 'Burbs Bakeries to Check Out
Taste of Denmark, Lakewood
La Patisserie Francaise, Arvada
Daniel's of Paris, Aurora
Manna Bakery & Deli, Littleton

About PorchLight's Local Supporting Local Campaign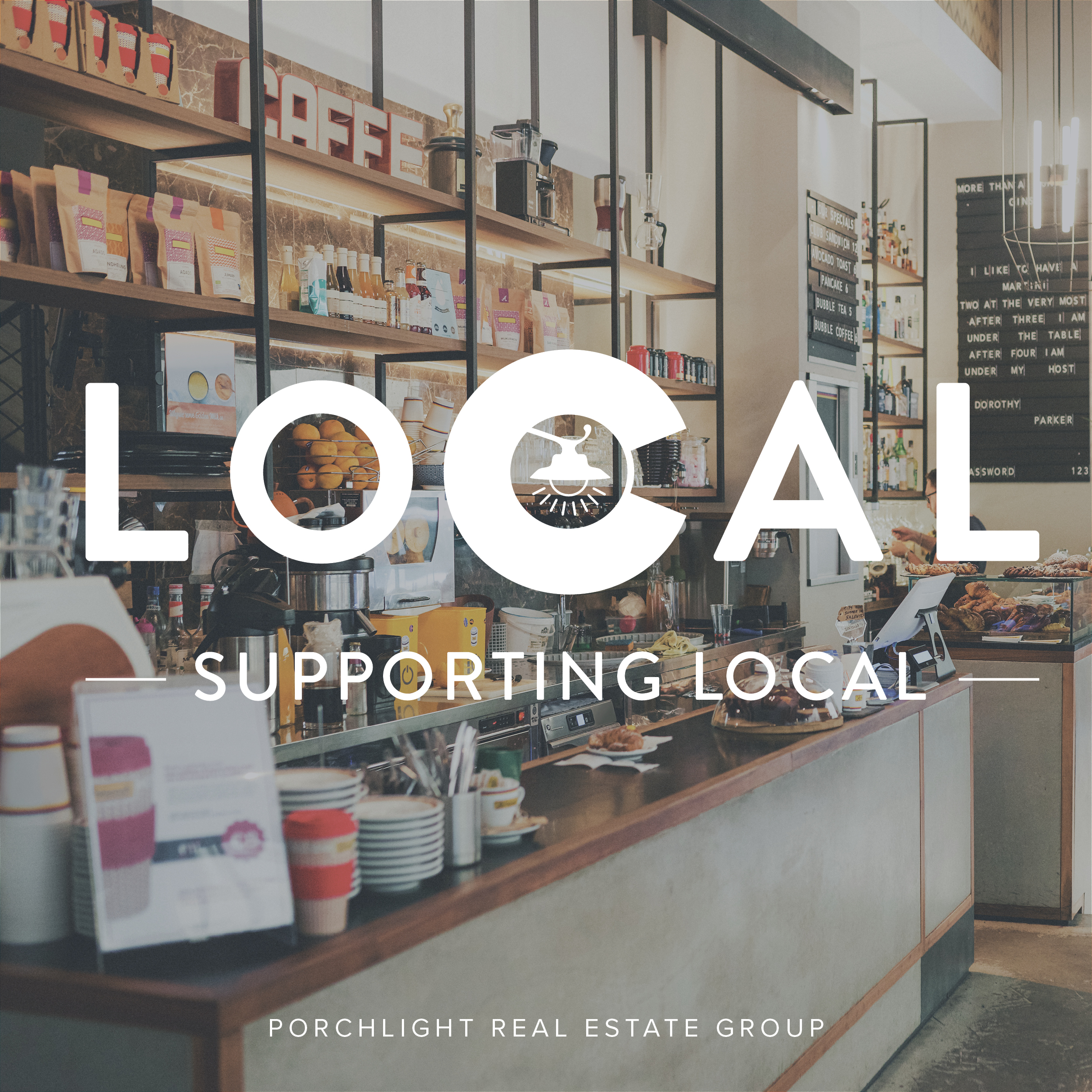 With 2020 turning our world upside down, we've launched this campaign to help support our fellow locally owned businesses whose contributions to our city and lives are immeasurable. We're committed to giving all types of businesses, from bookstores to bakeries, the spotlight each week. We hope you will join us in giving them your support and helping to sustain their livelihoods and longevity in our community.
Along with being locally owned and operated, PorchLight is also women-, Jewish- and LGBTQ-owned. And for over 15 years, we've provided a personalized and comprehensive approach to buying and selling homes in the greater Denver metro area and Boulder.