Consignment stores in Denver and Boulder give you the opportunity to make some cash for items that you no longer use, as well as completely refresh your entire wardrobe (or home) for a great price. There's nothing more rewarding than bargain hunting, except maybe house hunting, so why not browse online or in-store to find that special piece for dinner on a local patio, a work meeting, or a future vacation.
Our PorchLight agents love to look sharp, so they know exactly where to find the best deals on the latest fashion. Have a new or larger home to fill? These neighborhood experts can help you find a few gently used pieces to make any space your own. Take a look at their recommendations below and be sure to support local businesses. Happy shopping and consigning!

Common Threads, Boulder & Denver | Website
Founded in 2007 by Libby Alexander, Common Threads is a unique fashion marketplace where people come together to create, collect and consign. In 2011, Libby teamed up with her sister Jennifer to bring the concept to Old South Pearl Street in Denver. Together, the two stores provide an eclectic mix of designer favorites such as Prada and Isabel Marant, plus impeccable style to offer the modern shopper affordable and sustainable fashion!
"Common Threads in Boulder has designer pieces and rare funky finds. They also do a Recycled Runway teen fashion competition, which is such a fun event." – Sherrie Figueroa, Broker Associate

Clotheshorse Consignment, Berkeley | Website
This shop recycles hundreds of brand new items, designer samples and boutique overstocks along with thousands of gently used items from a designer lover's closet. Hundreds of items are put out weekly, so you will experience a constantly changing selection of inventory during your shopping adventures. Clotheshorse also offers online shopping for your safety and convenience!
Recommended by Alex Linders, Digital Marketing Specialist at PorchLight
Fabulous Finds Consignment, Longmont | Website
This is Longmont's first stop for savvy fashionistas looking for an upscale, guilt-free retail therapy experience. Here, you'll find furniture, clothing, home décor, expanded shoe section and a new jewelry department. Fabulous Finds also has a Designer Room where they house Louis, Chanel, Prada and the like. This is a great spot for the environmentally conscious shopper who wants to keep it local and green.

FATE, Englewood | Website
Formerly Ali's Closet, this shop has been in business since 1994. They specialize in modern, designer women's clothing and caboodle (pottery, barware, etc.) for all. They keep up with current trends but also offer the opportunity to discover those rare items that define (or challenge) your own personal style. Pick up anything from a vintage Escada blouse to a brand new Gucci bag.
Recommended by Deb Ellis, Broker Associate
Joy's Consigned Furnishings, Southmoor Park | Website
This family-owned and operated business has been located in the Happy Canyon Shopping Center for nearly 18 years. Here, you'll find in-demand, quality furniture, art, and accessories for about half original retail pricing. They take pride in providing the best for customers and do so by being environmentally conscious. Inventory changes daily, and you can see the latest finds on their Facebook page.
"They always have really interesting pieces and often carry model home furniture." – Nikki Wiederaenders, Broker Associate

Rags Consignments, Boulder & Denver | Website
Opened in 1995, Rags sells boutique brand women's clothing and accessories, selectively choosing over 250 items to put on the sales floor each day. This shop is well-organized, well-curated, well-staffed, and...professional, trustworthy and friendly. Rags can be found at their original Boulder location and in the Cherry Creek North Shopping District. For bargain hunters, they also have the Boulder Warehouse, open on Fridays and Saturdays with all items 20% off.
"Rags Consignment was started in Boulder by Margaret Miner and is an awesome place for women's consigned clothing, shoes, and accessories." – Niki Mattioli, Broker Associate

Treasures Upscale Consignment, Lafayette | Website
Recycle, re-use, feel great and save money on clothing, furniture, home decor, accessories, shoes, jewelry, handbags and more. This great shop consigns and buys the best brands and sells them for a fraction of the original price. Whether you're looking for a vegan leather handbag or unique accents to update your home, you'll find it all here! And if you have items that you never wear or no longer need, bring them in and make some money.

About PorchLight's Local Supporting Local Campaign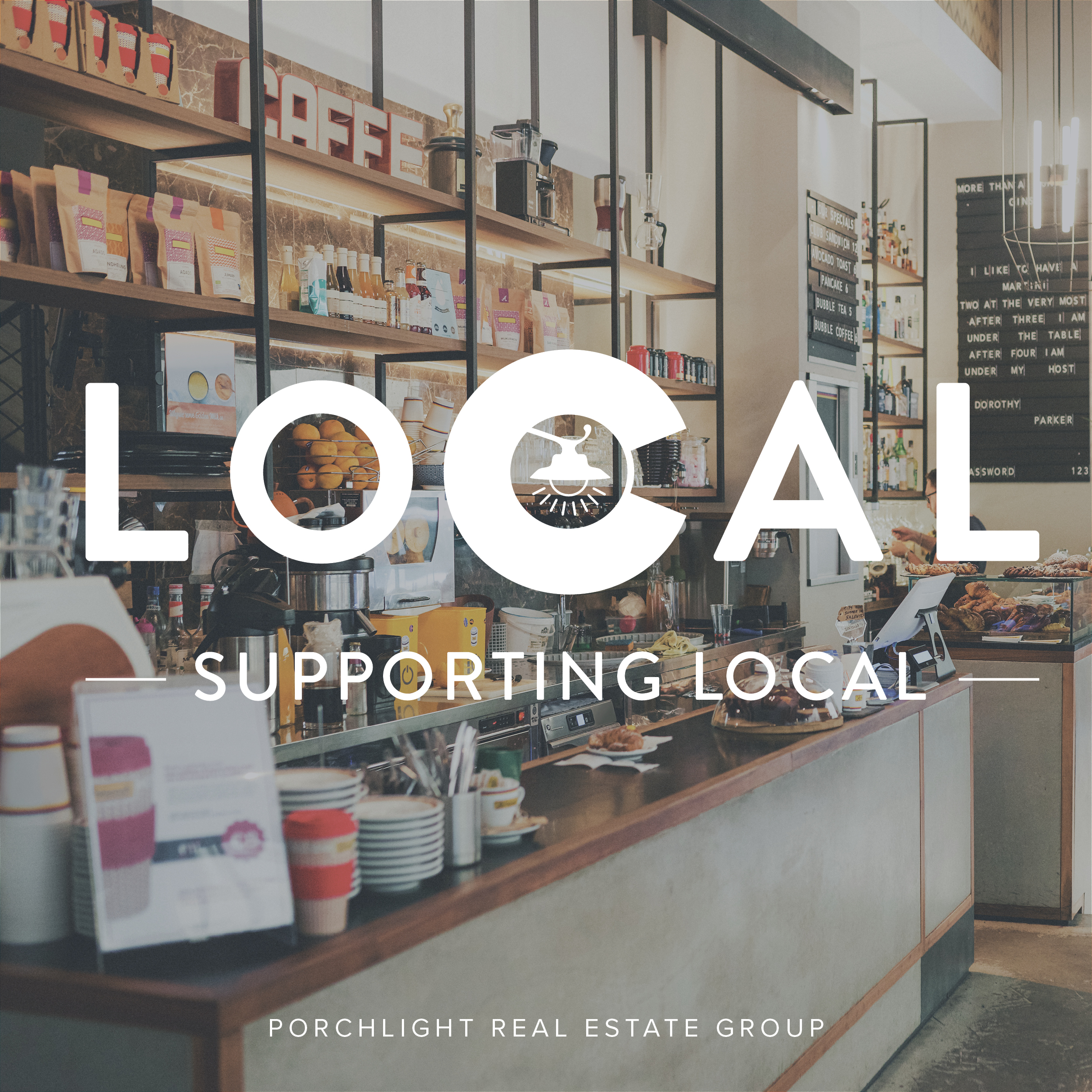 With 2020 turning our world upside down, we've launched this campaign to help support our fellow locally owned businesses whose contributions to our city and lives are immeasurable. We're committed to giving all types of businesses, from bookstores to bakeries, the spotlight each week. We hope you will join us in giving them your support and helping to sustain their livelihoods and longevity in our community.
Along with being locally owned and operated, PorchLight is also women-, Jewish- and LGBTQ-owned. And for over 15 years, we've provided a personalized and comprehensive approach to buying and selling homes in the greater Denver metro area and Boulder.