There's nothing like a great burger. Toasted yet fluffy bun, fresh beef grilled to perfection, melty cheese and sauce balanced by fresh-picked tomato slices, crunchy lettuce and the zip of onions. It's an American classic for good reason. And when a craving hits, you absolutely have to get your hands on one. Nevermind your diet, make it a cheat day.
Here, the debate of the best burgers in Denver and Boulder continues on. Many of our PorchLight agents are well versed in the best locally-owned restaurants along the Front Range and are here to point you in the direction for a stellar burger. They know local neighborhoods inside and out, so while some of these spots might be familiar to you, there will also be a few surprises. Take a look at our list and support these local businesses!
Denver Area

My Brother's Bar, Highland | Website
The oldest bar in Denver, this family-owned institution has been serving fine beers and spirits since 1873 and the best burgers in town since 1970.
"I like My Brother's Bar and their JCB burger (jalapeno cream cheese), partly for the sense of history and for many happy memories." – Jessica Avery, Broker Associate

Cherry Cricket, Ballpark and Cherry Creek | Website
"The Cherry Cricket is my go-to spot for an amazing (and affordable) burger. Located in Denver's Tony Cherry Creek neighborhood, you can enjoy an amazing burger at a decidedly non-Cherry Creek price! This Denver institution has done an amazing job adapting to dining restrictions. They have converted their parking lot to an expanded outdoor eating space where you can choose to eat in a covered tent, cozy up around a propane-fueled fire pit, or enjoy your meal in an intimate private greenhouse. Whatever you decide, you can't go wrong with eating at The Cherry Cricket!" – Shaylisa Turner, Senior Broker Associate
Park Burger, Various Denver Locations | Website
"Like Pavlov's dog, my mouth still waters at the mention of Park Burger. And for good reason. They have a wonderful variety of juicy burgers whether you want a classic or something unique like The Scarpone which has pancetta, truffle aioli and giardiniera. So many great options!" – Cathy Miller, Broker Associate

Even More Burger Bliss
Prohibition, Capitol Hill
Doghaus Tavern, Harvey Park South
The Elm on Colfax, South Park Hill
Grandpa's Burger Haven, Barnum
Spanky's Roadhouse, University
Briar Common, Jefferson Park

Boulder & North
Arcana, Boulder | Website
Arcana is a local restaurant dedicated to serving and nourishing the community through these trying times. They are currently featuring a rotating themed menu inspired by all the vacations we can't take right now.
"Arcana has always had the best burger – since they opened. They are charred but juicy and more on the thin side." – Emily Gadacz, Broker Associate

The Rusty Melon, Erie and Boulder | Website
"I love the Rusty Melon! I am a vegetarian and the Beyond Burger is beyond delicious! It tastes and looks just like meat but with more flavor. My carnivore husband even thinks it's great. You need to try and see for yourself. You won't be disappointed, you'll be amazed! Plus the onion rings…" – Jessica Luginbill, Broker Associate


Oak at Fourteenth, Boulder | Website
Dark Horse Bar and Grill, Boulder | Website
Hickory and Ash, Broomfield | Website
"Oak constantly changes up their menu so their burger always has a special twist. But it's always a double patty monster-sized burger! Ask for a side of fried pickles. Dark Horse is a total dive bar but they know their burger. My favorite is the Jiffy with peanut butter, bacon and cheese. Sounds strange but surprisingly delicious. Finally, Hickory and Ash's burger is a little more plain-Jane than the others, but In-N-Out style good. Simple, thin double patty with American cheese and special sauce. Now I'm dreaming of one!" – Stephanie Watson, Broker Associate (and Burger Aficionado)

Even More Buntastic Burger Spots
The Sink, Boulder
Waterloo, Louisville
Blake's Taphouse, Broomfield
Scratch Kitchen, Longmont

About PorchLight's Local Supporting Local Campaign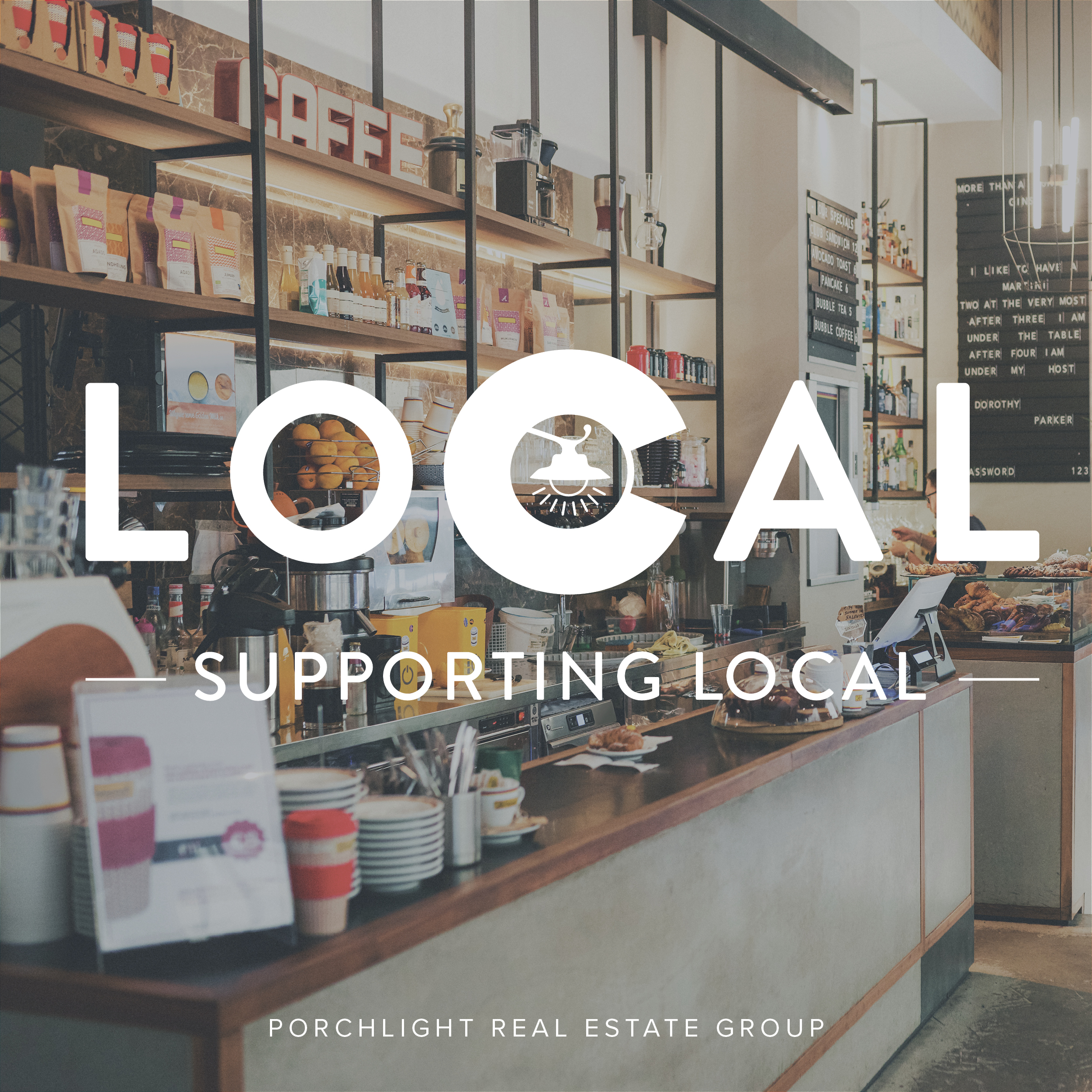 With 2020 turning our world upside down, we've launched this campaign to help support our fellow locally owned businesses whose contributions to our city and lives are immeasurable. We're committed to giving all types of businesses, from bookstores to bakeries, the spotlight each week. We hope you will join us in giving them your support and helping to sustain their livelihoods and longevity in our community.
Along with being locally owned and operated, PorchLight is also women-, Jewish- and LGBTQ-owned. And for over 15 years, we've provided a personalized and comprehensive approach to buying and selling homes in the greater Denver metro area and Boulder.