Hiring the best inspection company in Denver or Boulder is essential when buying a home. Because this is likely one of the biggest investments you'll make in your life, it's important to know exactly what you're buying. More importantly, an inspection can help you rest easy knowing that your family will be safe in the home. If an issue does arise, you can rely on your PorchLight agent to negotiate with the seller on your behalf and advise you on next steps.
A home inspection typically takes 2-4 hours but could take longer depending on the size of the home. We recommend being there (if safely possible) so the inspector can give you an idea of anything they find and answer any questions you might have. Typically, the home inspection includes a visual assessment of the following components:
Heating & Cooling (HVAC)
Interior plumbing and electrical systems
Roof, gutters and downspouts
Attic ventilation and visible insulation
Walls
Ceilings
Floors
Garage, windows and doors
Foundation
Basement and crawlspace
Structural components
Fireplaces and chimneys
Once completed, the inspector will put together a report for you to review. With the help of your agent, you can then decide if you wish to keep moving forward with your purchase. Now, here's a list of reliable inspectors recommended by the people who know them best, PorchLight agents.

Steel Rhino Property Inspections, Westminster | Website
Based in Westminster, each Steel Rhino inspector is trained both in the classroom as well as on-site and required to maintain annual training and certifications. They will inspect up to 2,000 points on a home, including, visually accessible systems, components and structures from the foundation to the roof. By attending the home inspection, you can go on a detailed walk-through at the end to review all findings.
"Jim Michael of Steel Rhino does a great job of informing clients of issues without being an alarmist. He also donates a percentage of each home inspection fee to save rhinos." – Nina Mooney, Broker Associate
Equity Home Inspections, Aurora | Website
Locally owned and operated, Equity Home Inspections has been dedicated to providing home buyers and sellers with valuable property information since 2003. With trained, certified and experienced professionals, their inspections exceed the highest standards in the industry to provide a clear and comprehensive inspection report. Their clients will receive the best inspection, inspection report and specific maintenance knowledge pertaining to the property.
"My client used Ryan recently and he was great. Very thorough and even offered to come back to take a look at the roof after the snow melted. I've found most inspectors just say they couldn't see it and move on." – Sara Lynn, Broker Associate

Go 2 Inspection Services, Greater Denver Area | Website
Bill Heine, the owner and lead inspector, has been in the industry since 1994 and performed over 10,000 home inspections. A member of the International Association of Certified Home Inspectors, he provides home inspections, radon testing, and sewer scopes throughout the Denver area. With Go 2 Inspection, you'll receive a thorough electronic report, complete with photos and descriptions of what was found. This will ensure that your home is safe for both you and your family.
"Bill Heine with Go 2 Inspection is very thorough but definitely not an alarmist. He's really patient with first-time buyers and always willing to answer questions that come up later." – Michelle Baca, Broker Associate

Home Systems Data, Centennial | Website
Since 1985, HSDI has provided residential home inspections across the Denver metro. They encourage clients to be there during the inspection and ask the inspector any questions you may have during the process. And inspector will point out problems and explain them to you and provide a comprehensive report that's easy to understand. Armed with the information their report will provide, you can make your decision with confidence.
"I have worked with Bryan Jones, the owner of Home Systems Data for many, many years and have never had any issues or disputes. I trust him totally." – Pam Fales, Broker Associate

On Point Inspections, Longmont | Website
For a thorough and reliable inspection performed on your home, it's important to enlist the help of an experienced inspector. After spending 25 years as a general contractor and 6 years as an electrician, Jeff Mears at On Point in Longmont knows how a home should be built from the ground up. He is extremely patient and persistent in his approach and utilizes HomeGauge, cutting-edge software that delivers detailed reports within 24 hours of your inspection.
"Jeff has been in home building and construction since the early 80s. As an inspector, he is thorough, reliable, and experienced. The name of his company says it all...he is going to bird-dog that inspection and give you an honest evaluation of the home you are buying." – Carol Brand, Broker Associate

Inspections Over Coffee, Denver & Boulder | Website
The Inspections Over Coffee Team takes pride in smoothing out the home-inspection process and being thorough without being alarmist. Clients benefit from the wide scope and depth of experience offered by their highly trained, certified and insured team. They've completed more than 10,000 inspections and provide the information and friendly guidance you need to make confident decisions about purchasing your potential new home.
About PorchLight's Local Supporting Local Campaign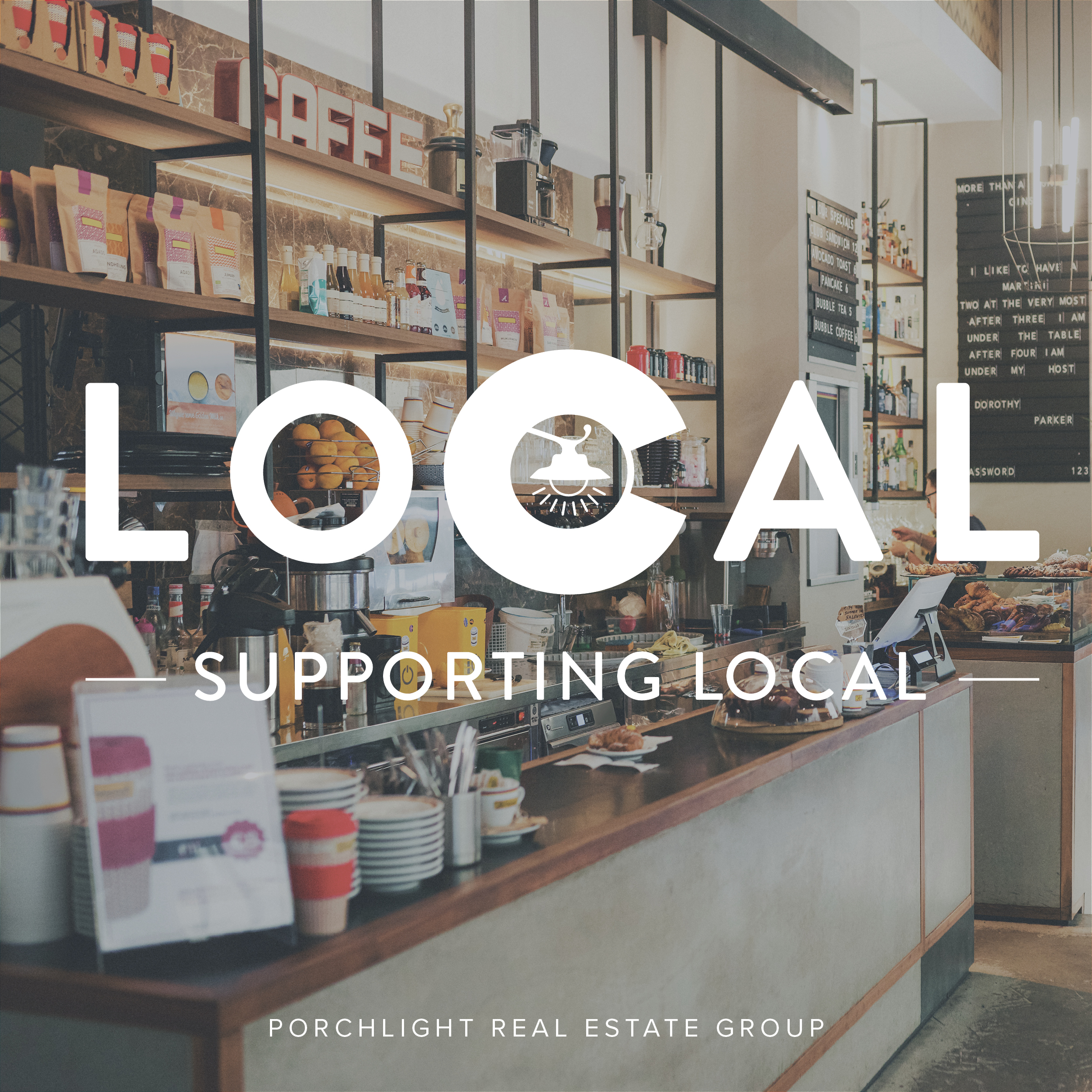 With 2020 turning our world upside down, we've launched this campaign to help support our fellow locally owned businesses whose contributions to our city and lives are immeasurable. We're committed to giving all types of businesses, from bookstores to bakeries, the spotlight each week. We hope you will join us in giving them your support and helping to sustain their livelihoods and longevity in our community.
Along with being locally owned and operated, PorchLight is also women-, Jewish- and LGBTQ-owned. And for over 15 years, we've provided a personalized and comprehensive approach to buying and selling homes in the greater Denver metro area and Boulder.