Looking for a great local florist in the Denver or Boulder areas? You've come to the right place. Here you'll find a bountiful list of tried and true florists who will create amazing bouquets of joy for your wedding, as a gift for that special someone, or just to bring a fresh burst of color into your home.
Flowers not only look and smell fantastic, but a recent study from the University of North Florida's Department of Public Health shows that living with flowers greatly lowers your stress. These new findings follow decades of behavioral research studies conducted by researchers at universities such as Harvard, Rutgers and Texas A&M. Put it all together and it's clear that flowers make people happy, foster feelings of compassion, improve creativity and even provide a boost of energy.
Many of our PorchLight agents are well versed in the local flower scene. If you're a client, you may have received a bouquet to celebrate closing a sale or buying your first home. If you're not a client, you can always follow their recommendations to adorn your home with the freshest flowers from the leading local floral artists. Take a look at the list below!
Boulder & North

Fiori Flowers, North Boulder | Website
"Fiori Flowers has the best flowers in Boulder! Most of the gorgeous floral displays that you see in the restaurants are from there. They are locally owned by Lara Debroux and they offer monthly or weekly subscription services to clients and restaurants, walk-in flower bouquets, beautiful house plants in unique planters, gorgeous smelling candles, locally-made leather goods and jewelry." –Niki Mattioli, Broker Associate

A Florae, Longmont | Website
This floral design studio will excite you with custom floral arrangements to decorate your office or home, even fill a banquet room with flowers for your wedding or special event.
Boulder Blooms, East Boulder | Website
This local floral-design studio believes in the beauty of flowers to enhance life's memorable moments. Every design is handmade to meet the most creative of floral dreams.
Sturtz & Copeland, Boulder | Website
With a tradition of providing quality customer service since 1929, they offer floral arrangements, annuals, perennials and a year-round greenhouse stocked with indoor plants.

Denver Metro
Field Supply, Denver | Website
"I found Field+Supply on Instagram. They had a promotion after a pop-up at Hoja. I was so happy with the colors, the choice of flowers, the way she presented the arrangement that I have used them for every floral occasion, and even made up a few new holidays so that I can order from them. I trust them completely and always tell them to choose whatever they want to send. My friends who have received them all rave about the beautiful gift of flowers." –Carla Lane, Broker Associate
Lalé Florals, Lincoln Park | Website
"Stephanie Clark (at Lalé Florals) is one of the most creative people I've ever met! There is absolutely nothing cookie-cutter about what she does. Her work is absolutely stunning." –Nikki Wiederaenders, Broker Associate
Moss Pink Flora, Park Hill South | Website
The Perfect Petal, West Highland | Website
"So, first I love the movie Funny Face. Second, I am a fan of bouquets—big supporter of local non-profits and lovely arrangements. Moss Pink is a delight, creating a fresh look in their arrangements. Lastly, Perfect Petal does really lovely flowers, and they have a wonderful shop for knick-knacks while waiting. " –Ben Lusz, Broker Associate

Even More Fabulousness
Happy Canyon Flowers, University Hills
Ladybird Poppy Floral Design, Globeville
About PorchLight's Local Supporting Local Campaign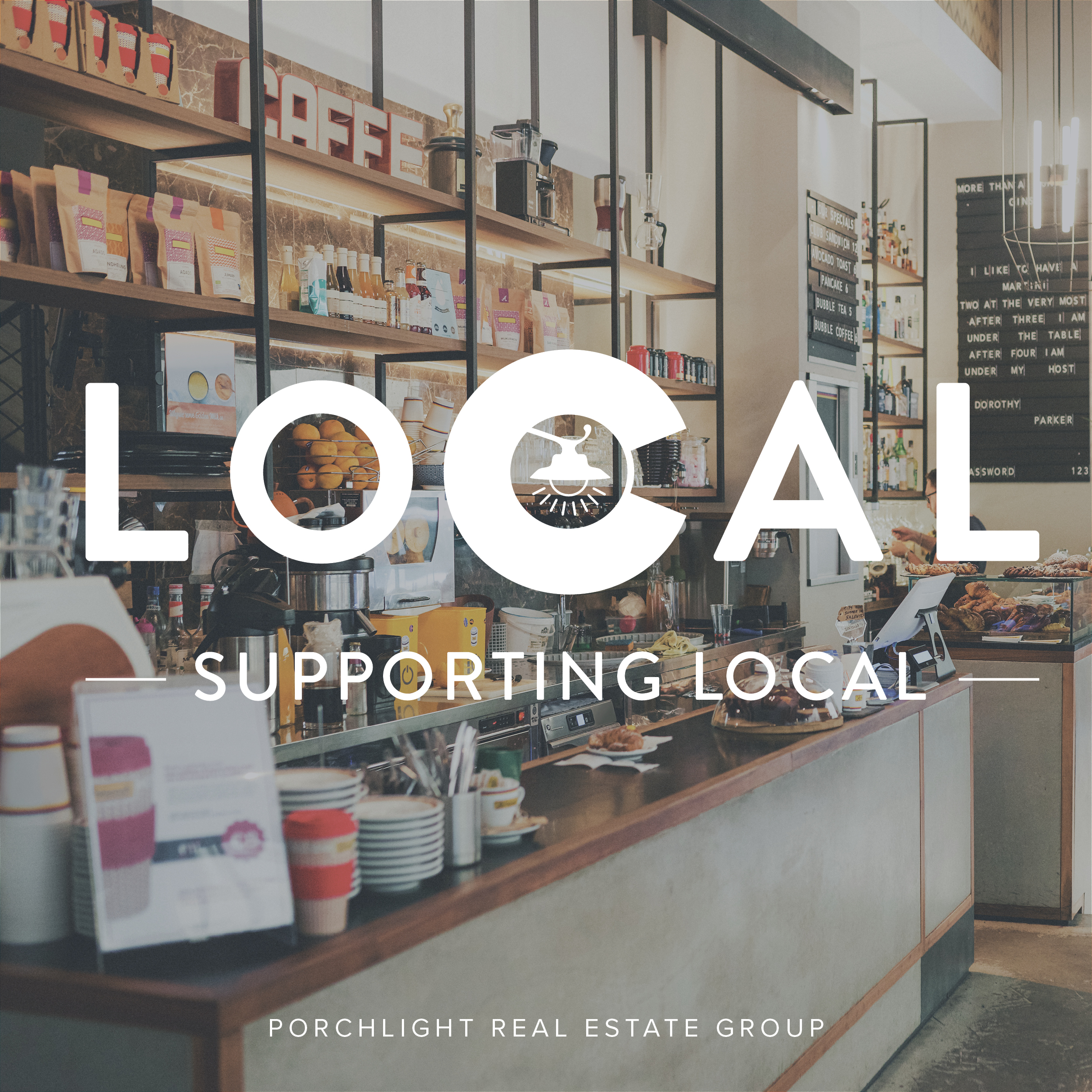 With 2020 turning our world upside down, we've launched this campaign to help support our fellow locally owned businesses whose contributions to our city and lives are immeasurable. We're committed to giving all types of businesses, from bookstores to bakeries, the spotlight each week. We hope you will join us in giving them your support and helping to sustain their livelihoods and longevity in our community.
Along with being locally owned and operated, PorchLight is also women-, Jewish- and LGBTQ-owned. And for over 15 years, we've provided a personalized and comprehensive approach to buying and selling homes in the greater Denver metro area and Boulder.