If you're a meat lover, it's no wonder that you're looking for the best BBQ in Denver and beyond. For you, barbecue is the ultimate preparation. Through the magic of spices, plenty of smoke, plus low and slow cooking, the end result is melt-in-your-mouth meat heaven.
Whether you prefer dinosaur-sized beef ribs, a saucy pulled pork sammie or lean but juicy smoked turkey, the best barbecue joints are worth finding. The right places have a stellar smoker, some of them custom-made. They use the right hardwood, some of it imported from Texas. And they control temperature and moisture thanks to pitmasters who have spent years refining their craft.
Is your mouth watering yet?
Here, we provide a list of great local barbecue spots, each one tested by one of our hungry and knowledgeable agents or talented team members. Pick the one nearest to your neighborhood and order anything on the menu. We know you'll love it.

LuLu's BBQ, Louisville | Website
Serving up brisket, sausage, ribs and more, LuLu's specializes in southern-style BBQ, slow-smoked on Lulu's Pit and served up with delicious sides for not a lot of bones. "Salt-of-the earth people are the ones who created barbecue, and I think salt-of-the-earth people are the most likely to appreciate what we're doing here," says owner Kevin Herrington.
"Great BBQ for the price! Love the short ribs—not too sweet not too spicy (I always order the mild sauce). Amazing service every time even with take-out!" –Paul Anselmo, Broker Associate
Smokin' Yards, Idaho Springs & Baker | Website
In 2008, Smokin' Yards opened their family restaurant right on beautiful Clear Creek River in Idaho Springs. Their style is borrowed from various regions to create their own "High Elevation BBQ." They opened a second location in Denver's ever-growing Santa Fe Art District in 2017.
"Smokin' Yards is my favorite stop on I-70! Whether I'm headed back from hiking or stuck in ski traffic, it's the best place to stop for a meal. You can't go wrong with anything on the menu, but I recommend the fried pickles (trust me), mac and cheese, and Carolina Pulled Pork Sandwich." –Alex Linders, Digital Media Specialist
Hank's Texas BBQ, Hale | Website
Lower and slower. At Hank's BBQ, that's the mindset. They start with the best quality meat and smoke it over post oak low and slow for melt in your mouth meat. Hank's strives to use only the finest ingredients to provide amazing traditional and some not so traditional sides and desserts.
"The people at Hank's are friendly and knowledgeable about barbecue. And the food has the right amount of heat and flavor. Yummy in my tummy!" –Ben Lusz, Broker Associate
Post Oak Barbecue, Berkeley | Website
Owner, Nick Prince, believes that the harder it is to cook barbecue, the better it's going to taste. That's why he doesn't cut corners with gas-fired pits or pellets. He imports wood from the Hill Country region of Texas. Post Oak uses only sustainably sourced meats because it just makes sense that those details will produce a better barbecue experience.

AJ's Pit BBQ, Overland | Website
This classic Texas-style Bar-B-Q joint is owned by a husband-wife team, Jared and Amanda Leonard. It's a culmination of his love for wood-fired cooking combined with her love for hospitality. Denver BBQ fans have been lining up for their fresh-from-the-pit smoked offerings, including beef ribs, Wagyu brisket smoked turkey and more.
"Post Oak has perfected authentic Texas barbecue with an outstanding variety of tasty, smoky goodness. Enjoy it by the pound with classic sides, as well as in a variety of formats—tacos, dirty mac and cheese, baked potatoes and sandwiches. AJ's is a bit of a hidden gem and also specializes in insanely good, Texas Q. While the menu is more streamlined, their must-haves are the smoked Wagyu pastrami and custard-filled cornbread. Both are unique and amazing." –D. Jeffrey, Communications Manager

Smok Denver, RiNo | Website
Chef William Espiricueta has always had a passion for wood-fired and smoked foods. After five years working alongside Chef Steve Redzikowski at Oak at Fourteenth and Acorn, Chef Bill introduced Smok. They opened their RiNo location at The Source in August of 2018.
"I love Smok because it gets Kansas City BBQ right. They have amazing burnt ends, lots of sauce and the quintessential baked beans done right. It's in The Source, so it's a good vibe!" –Jill Kroeker, Broker Associate
The Wing Wagon Grill, Denver (Food Truck) | Website
Their business philosophy is very simple. A few simple choices of superior quality food served by a friendly and polite team. Chicken wings are their specialty (thus the name), and a result of over twenty years of experimenting with various homemade sauces and ingredients.
"The Daytona Grilled Wings are so flavorful, the perfect level of spiciness, and I honestly fantasize about them regularly." –M. Bourgoyne, Agent Services Manager
Even More BBQ Goodness
Georgia Boys BBQ, Frederick & Longmont
Owlbear Barbecue, Curtis Park
Roaming Buffalo, Rosedale & Golden
Brad's Pit BBQ, Littleton
Wayne's Smoke Shack, Superior
Moe's Original BBQ, Englewood
About PorchLight's Local Supporting Local Campaign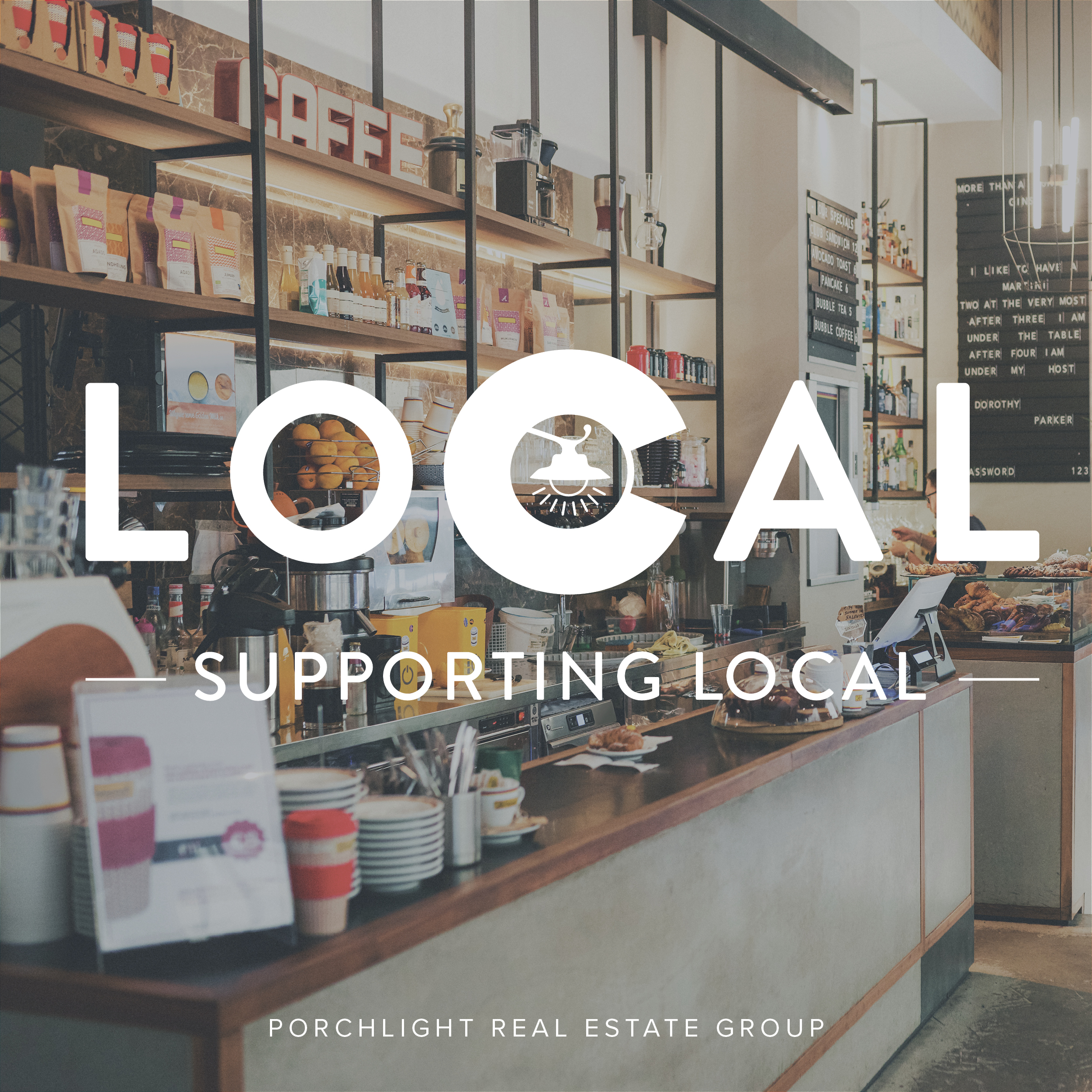 With 2020 turning our world upside down, we've launched this campaign to help support our fellow locally owned businesses whose contributions to our city and lives are immeasurable. We're committed to giving all types of businesses, from bookstores to bakeries, the spotlight each week. We hope you will join us in giving them your support and helping to sustain their livelihoods and longevity in our community.
Along with being locally owned and operated, PorchLight is also women-, Jewish- and LGBTQ-owned. And for over 15 years, we've provided a personalized and comprehensive approach to buying and selling homes in the greater Denver metro area and Boulder.