Looking for the best pizza in Denver and Boulder? Our PorchLight real estate agents know just the place. Lots of places, actually. Between meeting up with clients to talk selling strategy and helping buyers find the perfect area to call home, they've discovered all the best pizza places in just about every neighborhood around.
What makes pizza so great is that it's perfect for a date night, late-night snack, or just a Tuesday on the couch with the family. When you're in the mood for cheesy deliciousness nothing else really suffices. Plus, there are endless possibilities. You could go for a standard pepperoni, the controversial ham and pineapple combo, or maybe something completely out of the box–like figs with arugula and goat cheese. Yum!
There's literally something for everyone. And the best pizza places in Denver and Boulder are sure to satisfy any craving. So, let's get to our list of pizzerias that need to be on your must-try list. You may even find one that will inspire you to move just to be closer to a great pie. And hey, one of our agents can help you with that, too.
Rosalee's Pizzeria, Longmont | Website
This neighborhood pizzeria offers "old world East Coast style" pizza, modeled after some of the earliest pizzerias in the United States. Rosalee's pizza isn't gourmet and it isn't engineered in a food laboratory. They shred and grate their cheeses by hand, make their sauce from high-quality tomatoes, and grind their own pork sausage in-house.
"1000000% Rosalee's. Former East coaster here. It's the BEST pizza around. And the owners are second to none—I swear, they great 75% of their customers by name." – Kate Fey, Broker Associate
Joy Hill, South Broadway | Website
This pizza place features a rooftop patio and serves wood-fired, naturally leavened pizza featuring local ingredients and house-made mozzarella. Locally owned and operated, this neighborhood bar and lounge has a full bar with an emphasis on Colorado-made spirits and beers, plus a natural and organic wine selection.
"Joy Hill, SoBo, Neapolitan pizza. Creative specials. Back deck that has gorgeous views of sunset over the mountains. And great cocktails!! –Carla Lane, Broker Associate
Pizzeria Lui, Lakewood | Website
Here, they truly believe the love put into preparing the pizza will show in the final product. They strive to prepare the best wood fired pizzas to be enjoyed in a relaxing atmosphere with family or friends while sipping on a glass of wine or craft beer. Their philosophy for pizza is seasonality is best with minimal ingredients.
"Pizzeria Lui is amazing. Small place with big flavors, and a friendly staff. Wood-fired pizzas with a little char, fresh ingredients, plus creative and seasonal pies. I try something new every time I go in, and it's always delicious." -D. Jeffrey, Communications Manager
Kaos Pizzeria, Platt Park | Website
Opened in 2009, Kaos is home to a 10,000-pound wood burning oven imported from Italy. Their pizzas are made in the most antiquated, inefficient and outdated way, using no mechanical processes. Everything is handmade, and their chefs hand mix 50+ pounds of fresh dough twice a day. And that's the secret to what makes it so good. The pizzeria is located in a 100-year-old brick cottage with a garden patio. It's a truly unique experience.
"Kaos pizza on South Pearl. Their smokestack pizza is like crack! San Marzano base, bacon, fire-roasted poblanos and goat cheese. I don't eat much meat, so usually order sans bacon, but it really is best with the bacon! And their outdoor dining area is lovely and unique, like sitting in a garden. –Caroline Glidden, Broker Associate
Sexy Pizza, Multiple Denver Locations | Website
More than just a by-the-slice eatery, Sexy Pizza aims to combine high-quality pizza with social activism. Their hand-tossed, deck-oven pizzas are always made from scratch (including dough and sauce) with fresh ingredients and hand-cut veggies. And their commitment to philanthropy and the arts has strengthened their reputation as a force for good in the state of Colorado.
Homegrown Tap & Dough, East Wash Park & Arvada | Website
Homegrown started as a dream to embrace and celebrate everything Colorado. Homegrown features fresh homemade food in an environment that echoes the history and culture of Colorado. Each locations features only the best local beers, materials that are found all over Colorado and the west, and flavors that put a twist on traditional Italian Trattorias.
"Looking for a slice of local deliciousness, look no further than Tap and Dough in Wash Park East. This popular little gem serves up amazing pizzas, as well as delicious drinks and favorite Italian entrees, all in a fun, casual spot on Old Gaylord Street. Join up with friends and head on down for some of the best pizza in Denver!
Platte Park is no stranger to good food as well. In addition to all the other lively and delicious eateries on Pearl Street, be sure to check out Sexy Pizza for some homemade deliciousness. Whether dining in or ordering out, Sexy Pizza is a hit!" –Rachel Simring, Broker Associate
Viale Pizza and Kitchen | Website
This down-to-earth neighborhood bistro-lounge serves New York inspired pizza with creative toppings, along with traditional Italian fare, including house-made lasagna, carbonara, chicken parm and so much more. They're currently open for in-person dining, and you can even order family-style packages that you can pick up curbside and take home.
"Great New York-style pizza. My favorites are The Denver Diavolo...spicy red sauce, Carmine Lonardo's Italian sausage, spicy salami, cup and char pepperoni, jalapeno, Grana Padano, fresh ribbon basil AND The Glendale Pesto with house-made pesto, chicken, smoked mozzarella cheese, red onion, oven-roasted Roma tomatoes, Grana Padano, fresh ribbon basil. Their pizza names are cute. They also have the Virginia Village Veggie and The Truffle Shuffle pizzas!" –Stevane McKay, Broker Associate
Blue Pan Pizza, West Highlands & Congress Park | Website
Blue Pan Pizza specializes in serving award-winning Detroit Style Pizza with a caramelized crust that's achieved by using a unique blend of brick, white cheddar, and whole milk mozzarella cheeses. And their light and airy dough is made in-house daily using a proprietary triple-rise technique. They also carry classic Italian, Chicago cracker-thin and New York-style pizzas.
"If you're looking for authentic Detroit pizza, this is the place. Deep dish yet light and air, crispy-chewy around the edges, just perfection. The toppings are equally memorable and all high-quality. Even if you've never heard of Detroit style pizza, you can't go wrong here." –Alex Linders, Digital Media Specialist

Even More Pies for You to Try
Fat Sully's | Denver
Big Bills New York Pizza | Centennial
Pino's Place | Cherry Hills Village
Lil Ricci's | DTC
Enzo's End | Congress Park
Pizzeria Locale | Boulder & Denver
Audrey Jane's Pizza Garage | Boulder
Boss Lady | Boulder & Superior
Proto's Pizzeria | Denver & Boulder
Cart Driver | RiNo & LoHi
Basta | Boulder

About PorchLight's Local Supporting Local Campaign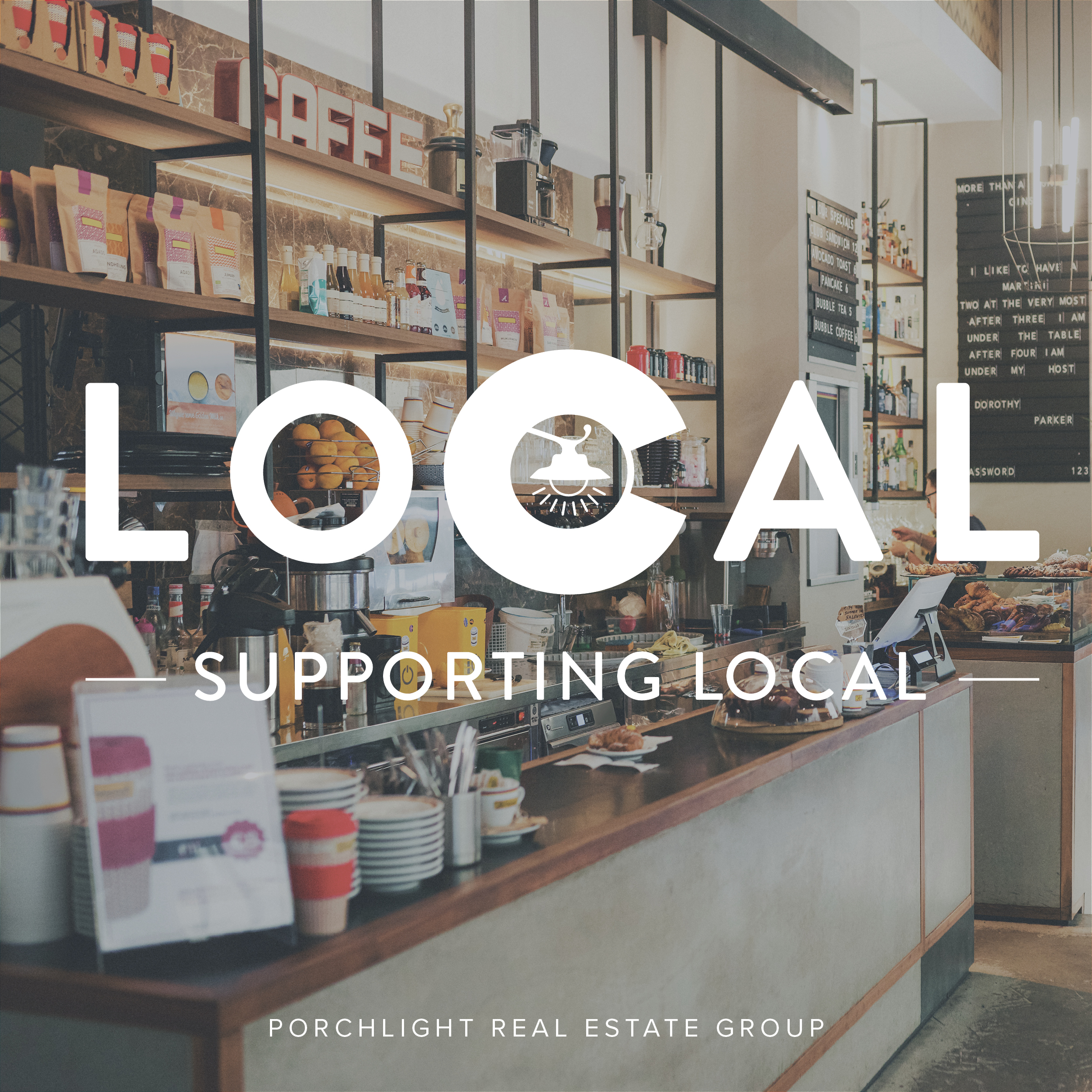 With 2020 turning our world upside down, we've launched this campaign to help support our fellow locally owned businesses whose contributions to our city and lives are immeasurable. We're committed to giving all types of businesses, from bookstores to bakeries, the spotlight each week. We hope you will join us in giving them your support and helping to sustain their livelihoods and longevity in our community.
Along with being locally owned and operated, PorchLight Real Estate Group is also women-, Jewish- and LGBTQ-owned. And for over 15 years, we've provided a personalized and comprehensive approach to buying and selling homes in the greater Denver metro area and Boulder.