How to Get the Best Haircut
Getting your hair cut and styled but a true pro is a decision that must be weighed carefully—unless you have an extensive hat collection to hide a bad outcome. To ensure a good cut, use these tips:
Always take time to look up reviews on their Facebook page, Google or Yelp.
Book a consultation if you're considering a drastic change to your hairstyle or color.
Save inspiration photos on your phone, including different angles and lighting.
Talk it out, be specific and take their advice. But stand your ground if necessary.
Don't be afraid to ask questions and only proceed when you're 100% comfortable.
Be realistic—nobody can look like Jennifer Anniston even with the same haircut.
So, whether you're ready to fix your pandemic home haircut or simply need a spectacular stylist to tame your wild locks, our neighborhood experts know exactly where to go. Agents at PorchLight Real Estate Group are not only the best around, but they look good doing what they do.
Perfect fades to color magic, our list includes the best local salons and barbers across the Denver metro area and Boulder.
Alpine Barbers, Boulder | (303) 443-3596
"Alpine Barbers in the Ideal Market plaza, just one block north of our Boulder office. Longtime local owner. Classic barbershop: checkerboard flooring, hot foam shave, scissors and straight blades, not electric razors, etc. And they have a bull for kids (or adults with a kid's spirit) to ride while getting their hair cut." ­–Steve King, Broker Associate
Copper Salon, Boulder, Chelsea Beck | Website
A licensed hairstylist for 12 years, Chelsea specializes in hair color (especially Balayage) as well as men's and women's cuts. Chelsea has performed intensive internships including James Aveda and the Advanced Education Program at the Parlour. She has also completed several specialized classes ranging from Wella to Kerastase and Oribe, and has attended Unite Global Session and The Unite Academy in Carlsbad, California. Chelsea loves her clients and is always looking to take on more!
"I love Chelsea at Copper Salon in Boulder. She is excellent with color and extensions, and does mens and kids cuts, too!" –Sherrie Figueroa, Broker Associate
The Parlour, Boulder, Rachel Fox | Website
The Parlour is a group of hair salons located across Colorado, focused on growing a team of industry leaders with cutting-edge education. This hair salon is built on the solid foundation of creating an environment where team members can evolve into their best self and provide the highest level of service to our clients.
"Rachel Fox at The Parlour in downtown Boulder. Boulder Native....amazing with color. Great energy." –Maggi Kelly, Broker Associate
"I second Rachel Fox as my daughter just got her license and works with Rachel as a Parlour intern/assistant. And my husband goes to Rachel, too! I also recommend my stylist of 20 years...Choli Austin at Studio Swa. Amazing for blondes!" –Kim Hullet, Broker Associate
Blu Daisy Salon, Lower Highlands, Maria Chavez | Website
"My hair is super heavy and she does an amazing layering job so it doesn't look like I have a giant bell on my head. And her scalp massages are amaze-balls! She's also a dog lover and is very active with the Front Range German Shepherd Rescue, which is where we adopted my sweet boy! And her location is super convenient. You can get your hair done and then go across the street for a psychic reading!" –Nikki Wiederaenders, Broker Associate
Broadway Barbers, Englewood, Kellie Martinez | Website
"I've been going to Kellie (who owns the shop) for the last 5 years and she is the absolute best at a clean fade with no lines. She also knows how to work with thinning hair (sigh) to create the look of more fullness. I won't let anyone else touch my hair now. Clean, modern shop on South Broadway between Hampden and Belleview." –D. Jeffrey, Communications Manager
Mathew Morris Salon, Broadway, Elijah Gonzales | Website
Elijah is a published editorial stylist whose work has been on the covers of multiple fashion magazines. In addition to being a seasoned New York Fashion Week stylist, Elijah has been nominated for both the North American Hairstyling Award as well as L'Oreal's Color Trophy awards two years in a row.
"My go-to, all-time favorite hairstylist is the talented Elijah Gonzales (Bleu) at Matthew Morris Salon on Broadway. Elijah is empathetic and very talented! You'll be sure to be left feeling fabulous and flawless." –Colton Harris, Broker Associate
Mathew Morris Salon, DTC, Sasha Meyer | Website
Sasha has been in the beauty industry 15 plus years. During that time she has mastered a wide range of techniques through extended training with Bumble and Bumble NYC, Toni & Guy, Oribe, Wella, Loreal, and Kerastase. Sasha believes that ongoing training is the key to success in this industry. Sasha is the ideal stylist to help you find a look that will complement your personal style and lifestyle.
"I love Sasha Meyer at Matthew Morris Salon which is right down the block from our new DTC office. She is great with color (when I used to color) and cuts, and I always enjoy the experience." –Caroline Glidden, Broker Associate
Salon 695, Glendale, Susie Pugliese | Website
Susie strives to give you a beautiful color, cut and style to perfectly match your look, personality, and lifestyle. She has had extensive and ongoing education in cutting, new color techniques, and the latest trends, which allows her to stay fresh and revolutionary in her field. Whether you're looking for a subtle change or extreme makeover, Susie will know exactly how to give you that look you want.
"I have super fine hair and she does wonders! As my stylist of sixteen years, I call Susie my hair whisperer." –Eileen McNamara, Broker Associate
About PorchLight's Local Supporting Local Campaign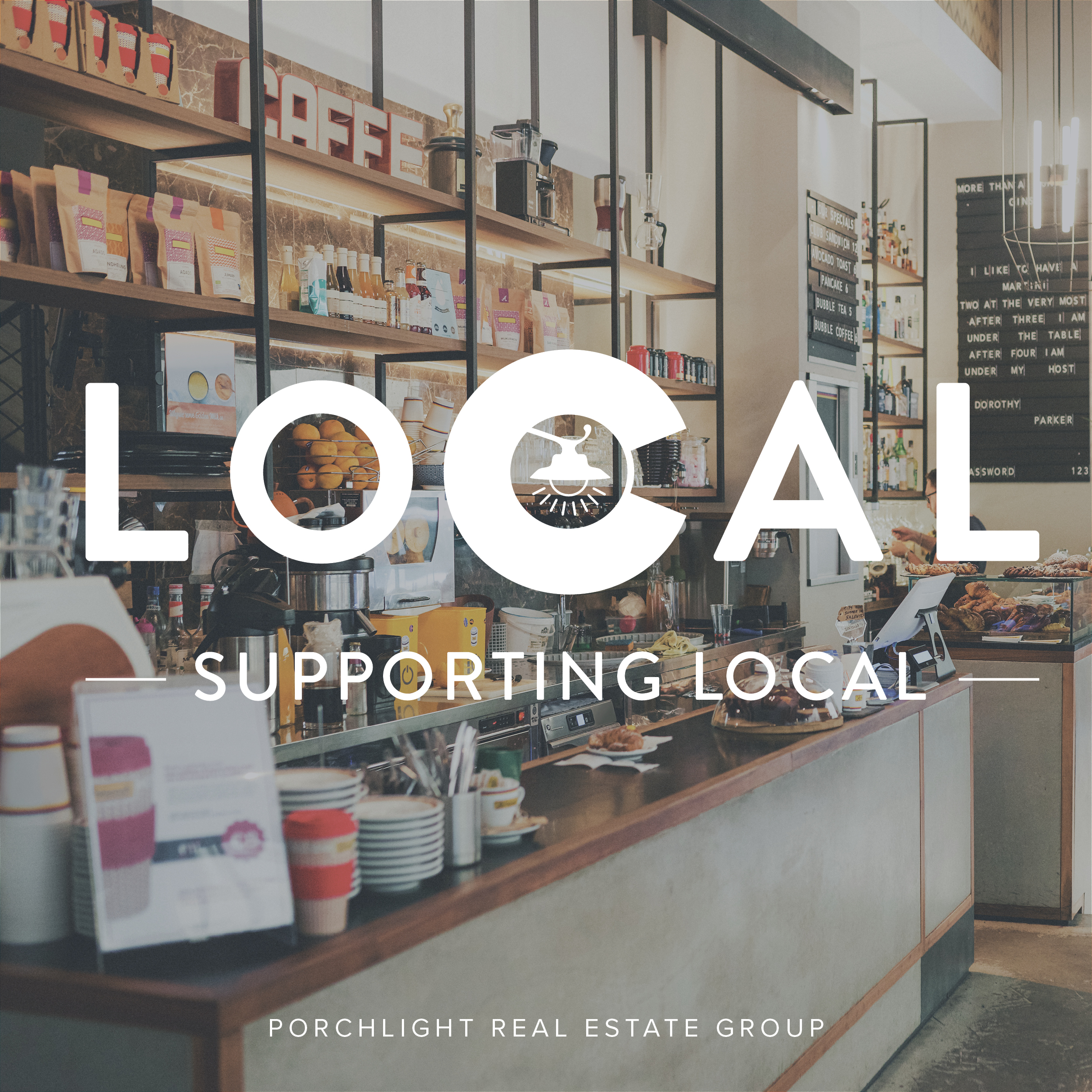 With 2020 turning our world upside down, we launched this campaign to help support our fellow locally owned businesses whose contributions to our city and lives are immeasurable.
We're committed to giving all types of businesses, from bookstores to bakeries and barbershops, the spotlight each week. We hope you will join us in giving them your support and helping to sustain their livelihoods and longevity in our community.
Along with being locally owned and operated, PorchLight Real Estate Group is also women-, Jewish- and LGBTQ-owned. And for over 15 years, we've provided a personalized and comprehensive approach to buying and selling homes in the greater Denver metro area and Boulder.