Enjoying the Best Sushi in Denver and Boulder
If you love sushi, let us tell you where to find Denver's best sushi restaurants and Boulder's best sushi hot spots. Agents at PorchLight Real Estate Group are not only experts in real estate, but they are food aficionados as well. Being local experts means knowing everything above and beyond buying and selling houses, from local home pros for your spring projects to great bakeries, florists and the best sushi.
To get the best sushi experience, you must first decode some potentially unfamiliar words on the menu. Let's take a look at the five styles of sushi that you're most likely to encounter:
Maki – This is a sushi roll where you'll find the rice, fish and fillings neatly wrapped in seaweed.
Uramaki – Similar to maki but the filling is wrapped in seaweed and the rice is on the outside.
Temaki – Want handheld sushi? Temaki is a rolled, cone-shaped sushi with rice and fillings inside.
Nigiri – Simple yet elegant, this is sushi rice topped with a perfectly fresh slice of fish or seafood.
Sashimi – If all you want is a clean bite, order sashimi. It comes with no rice, just sushi perfection.
Now, what kind of fish do you prefer? While some menus will have photos and translations, here are some of the most common sushi fillings:
Ahi – Tuna
Ebi – Cooked Shrimp
Hamachi – Yellowtail
Kani – Crab Meat
Sake – Salmon
Tako – Octopus
Unagi – Eel
Uni – Sea Urchin
Hungry yet? Perfect. Let's get to our recommended list of the best sushi in Denver and Boulder.
Sushi Den, Platt Park | Website
"We've had sushi all over the country, and my husband is originally from California, so he knows his fish. Hands down, Sushi Den is consistently the best and freshest sushi we've ever had!" –Shaylisa Turner, Senior Broker Associate
Sushi Den & Izakaya Den, Platt Park | Website
"Sushi Den has the freshest fish, innovative rolls and an excellent atmosphere. I always run into friends there and they have an efficient valet. Izakaya is more private and just as yummy." –Denise Damian, Broker Associate
Misaki Sushi, Aurora | Website
Banzai Sushi, Virginia Vale | Website
"Misaki at Stanley Marketplace is wonderful. Bonzai in the parking lot of the old Monaco Lanes is a classic sleeper that I'm not sure I want everyone to know about!" –Allison Nuanes, Broker Associate
"Taki Sushi is Denver's best-kept sushi secret! It's quietly tucked away in West Wash Park, but their menu is robust and always fresh! The atmosphere is very casual and modest, but the sushi is amazing and the service to match. I recognize servers who have worked there since I have been going for over 10 years. Don't miss out on their Black Pepper Tuna roll. It's the perfect neighborhood sushi spot!" –Liz Poladsky, Broker Associate
Sushi Ronin, Lower Highlands | Website
"With the quality of fish and chefs you have come to expect from Denver's sushi institutions, Sushi Ronin delivers amazing nigiri and sashimi with creatively classic rolls. It's an environment that is relaxed and high-energy all at the same time. The only way you will not enjoy this place is if you don't like a WuTang playlist. My favorite rolls are the Darkside and the Mini Shrimp! I also love the ChuToro and Madai they do." –Tyler Timian, Broker Associate
AOI Sushi and Izakaya, North Boulder | Website
"When you walk into AOI, Keizo and Yuki make you feel like you're at Cheers. You know, 'where everyone knows your name.' And you know it's good when the staff from all the other sushi places frequent the restaurant, too. The fish is always fresh and they have organic sake." –Manzanita Fine, Broker Associate
Hapa Sushi, Downtown Boulder | Website
"I love Hapa because the menu combines my two favorites: sushi + Hawaii. Pre-pandemic, their late-night happy hour with half-priced sushi and a DJ spinning records was our go-to on the weekends. Try the Tuna Taro Poké and the Pacific Isle roll!" –Sherrie Figueroa, Broker Associate
More of the Best Sushi in Denver and Boulder
BloFish | Downtown Boulder
Japango | Downtown Boulder
Sushi Zanmai | Downtown Boulder
Sushi Bistro TASUKI | Goss Grove
TOKIO | RiNo
Sushi Sasa | Lower Highlands

About PorchLight's Local Supporting Local Campaign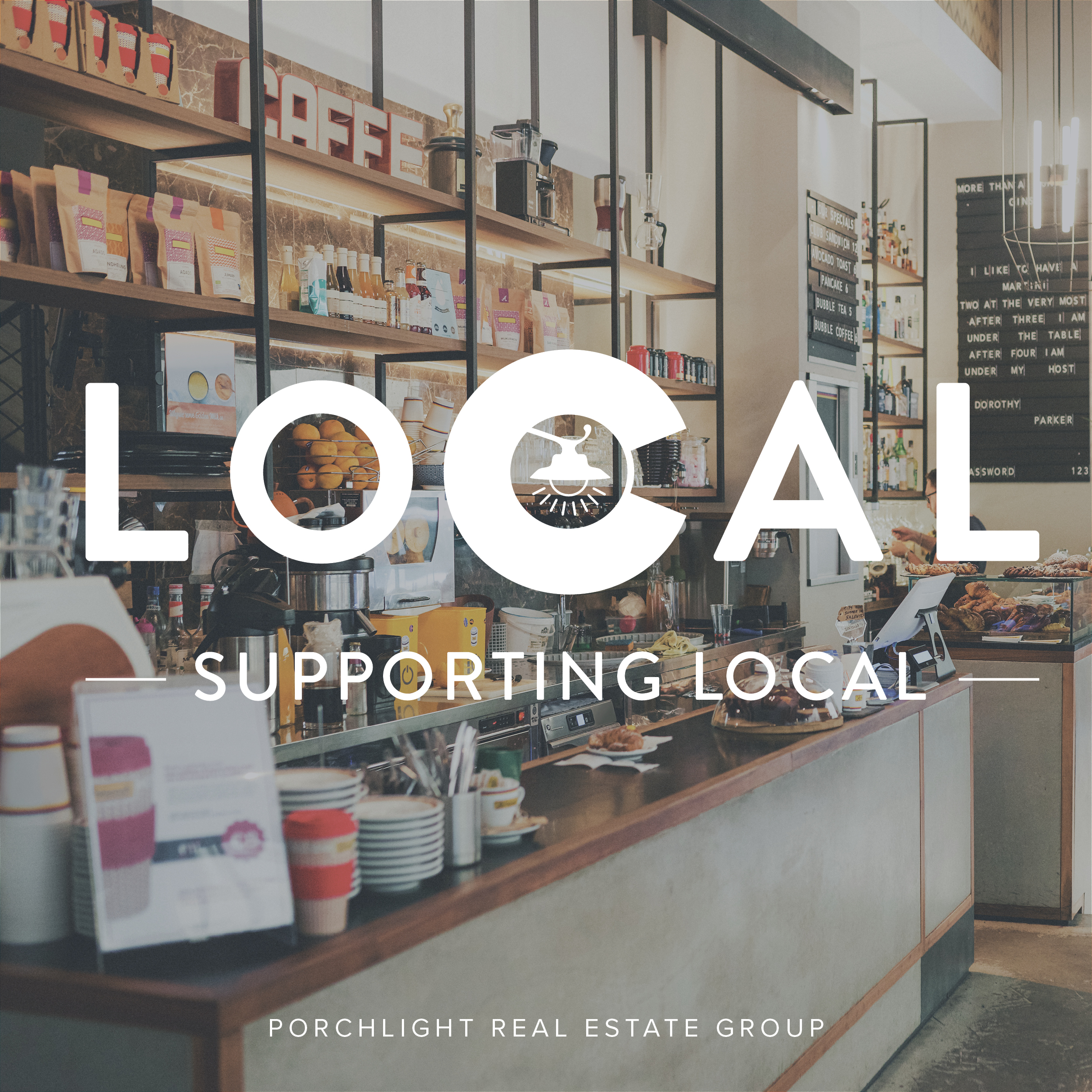 With 2020 turning our world upside down, we launched this campaign to help support our fellow locally owned businesses whose contributions to our city and lives are immeasurable.
We're committed to giving all types of businesses, from bookstores to bakeries and barbershops, the spotlight each week. We hope you will join us in giving them your support and helping to sustain their livelihoods and longevity in our community.
Along with being locally owned and operated, PorchLight Real Estate Group is also women-, Jewish- and LGBTQ-owned. And for over 15 years, we've provided a personalized and comprehensive approach to buying and selling homes in the greater Denver metro area and Boulder.