Find Your New Favorite Food Truck Across Denver and Boulder
While food carts and stalls have been operating for centuries around the world, a rise in the popularity of gourmet food trucks unofficially began in 2008. That's when Roy Choi opened the Kogi BBQ food truck in Los Angeles. His fusion of Korean and Mexican food, along with affordable prices, brought high-end flavors to the streets.
Suddenly, the humble and often maligned "roach coach" became a cost-effective alternative to opening a brick-and-mortar restaurant and an affordable way for people of all socioeconomic backgrounds to enjoy quality meals without the traditional restaurant prices.
Over the years, food trucks have rolled into festivals, concerts, breweries, farmers markets and various events serving fresh, locally sourced food and cooking up unique, gourmet creations and fusions. It's fast but not fast food. Elevated but not pretentious. The most successful ones have tested and refined their menus, as well as gained such a solid following that they eventually do open brick-and-mortar restaurants.
So which food trucks make the grade here in Denver and Boulder? Here, you'll find trucks recommended by our agents and staff. Whether you're looking for traditional Thai spice or an ooey-gooey bowl of mac and cheese, these local chefs are cooking up just what you're craving.
Tostadas Food Truck | Website
Serving traditional Guatemalan street food, the delicious menu is inspired by the street vendors of Antigua, Guatemala where the Tostadas Food Truck Team, Chef Emanuel Romero and Juan Stewart, were raised. These childhood friends specialize in bringing satisfying and healthy food to Boulder, Colorado and beyond!
"Tostadas Food Truck in Boulder/Denver. In a sea of taco trucks, tostadas stand out as something familiar yet different. Delicious choices for carnivores and vegetarians alike." –Sherrie Figueroa, Broker Associate
Barbed Wire Reef | Menu
This local food truck is serving up wild game and seafood, gourmet burgers like buffalo and elk, sandwiches and brats and other unique bites at some of Colorado's most exciting outdoor festivals and handcraft breweries. Specialties include the chipotle BBQ pulled wild boar sandwich, blackened ahi tuna sandwich, and award-winning organic beet burger.
The Crock Spot | Menu
This truck (and two brick-and-mortar locations) offers the warmth and comfort of a home-cooked meal. Their great flavors come from giving each dish the time, attention, and fresh ingredients needed to serve a heaping bowl of slow-cooked goodness. Don't miss their beef 'n curry with jalapeño shredded beef and yellow curry over rice with avocado velvet sauce and veggies!
Rollin' Bones BBQ | Website
One of Colorado's finest pit BBQ food trucks, their meats are slow-cooked on hickory, mesquite, oak and fruitwood. They specialize in brisket, ribs, pulled pork and chicken with homemade sauces that span the US BBQ circuit. And don't forget great sides like four-cheese mac 'n cheese, smoked BBQ beans and a tangy slow. Come hungry!
"Rollin' Bones BBQ in Boulder. Eric has the best beef brisket, Colorado lamb ribs, smoked chicken, you name it." –Roger Walker, Senior Broker Associate
Gyros King | Menu
Their menu represents the best of authentic Greek and Cypriot street food. They have a passion for sourcing fresh ingredients to provide the best food to customers. Gyros King is known for combining traditional flavors and rewriting familiar recipes into exceptional cuisine. Souvlaki to falafel and of course, amazing gyros, just keep an eye out for this truck at an event near you!
Mountain Thai Kitchen | Instagram
Owner and cook, Sopit, is from Thailand and started cooking as a young girl. If you catch her truck, she would love to serve you some of the tastiest Thai food around, including various curries, Thai chicken wings and crab fried rice.
The Mac Shack | Menu
This family-owned business travels around to various locations with a food truck and serves up luscious comfort food and positive vibes at their restaurant in Edgewater. Mac Shack's goal is to create delicious, high-end foods, and to have fun while doing it. Try their five-cheese mac with lobster and bacon or dig into their amazing buffalo chicken mac!
This is Denver's mobile dumpling truck specializing in signature chili-garlic wontons, hand-made dumplings and other Asian deliciousness. The truck's owner, Penelope Wong, is a long-time chef and makes every dumpling with passion and love. Their famous chili wontons frequently sell out, but you'll find other great menu items combining traditional Szechuan and Thai dishes.
The Ginger Pig | Menu
Technically no longer a food truck since they transitioned to a brick-and-mortar restaurant in the Berkeley neighborhood, Ginger Pig did make a name for itself while operating on four wheels. An award-winning Asian street food style restaurant, they serve creative Asian Fusion cuisine and traditional Chinese specials using locally sourced and sustainable ingredients from some of the best producers in Colorado.
"The Ginger Pig for Pan Asian food. They feature different Asian street food. Great Korean fried chicken!" –Michi Sakurai, Broker Associate

About PorchLight's Local Supporting Local Campaign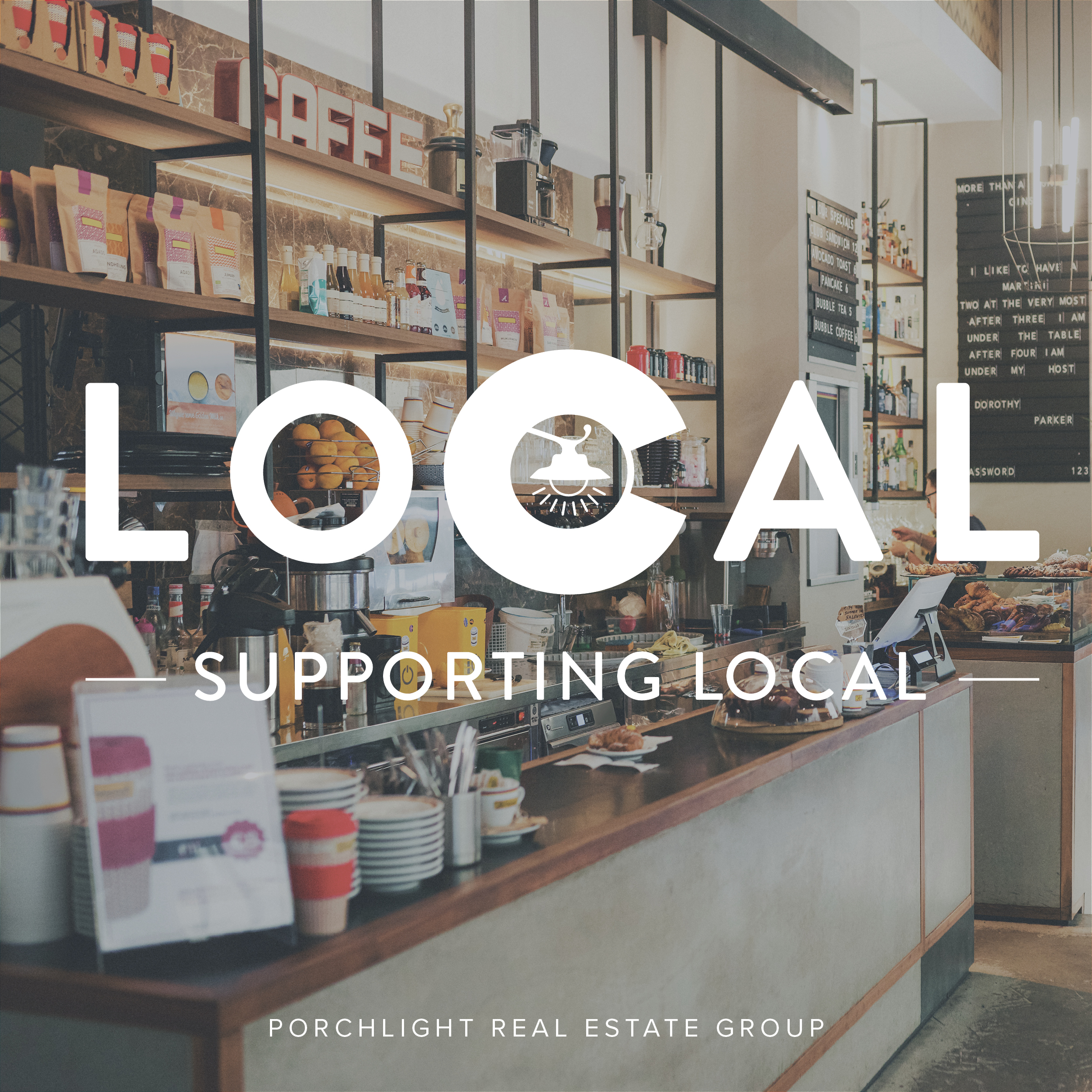 With 2020 turning our world upside down, we launched this campaign to help support our fellow locally owned businesses whose contributions to our city and lives are immeasurable.
We're committed to giving all types of businesses, from bookstores to bakeries and barbershops, the spotlight each week. We hope you will join us in giving them your support and helping to sustain their livelihoods and longevity in our community.
Along with being locally owned and operated, PorchLight Real Estate Group is also women-, Jewish- and LGBTQ-owned. And for over 15 years, we've provided a personalized and comprehensive approach to buying and selling homes in the greater Denver metro area and Boulder.