The Best Donut Shops in Denver and Boulder
Looking for the best donut shop near you? Denver and Boulder have a variety of amazing spots offering old school, new school and even once-a-week, get them before they're gone donuts. If you have a craving, there are plenty of local joints where you can find donut bliss, and our agents will tell you just where to find them.
Before you go, it's always best to have a plan. Once you're in front of a display case of every donut variety imaginable, it's easy to be overwhelmed. Next thing you know, you're strolling out with two boxes and a tiny bit of regret.
Let's break down the basics of what Denver and Boulder donut shops have to offer:
Yeast / Raised Donuts – Light and tender, these are fluffy sweet pillow-like donuts unless filled with various jellies or some sort of cream or custard.
Cake Donuts – Denser and cake-like, these moist yet crumby donuts are often glazed or frosted, dunked in powdered sugar, even laden with bacon. Yum!
Cruller – This delight is a soft and airy with tasty egg-like flavor. And they're easy to spot with a unique shape—twisted and formed into a round ring.
Fritters – The most famous version is the apple fritter which is an irregularly shaped donut, topped or mixed with fruit, fried to perfection and covered in a sugar glaze.
Long John – These rectangle-shaped, eclair-esque donuts are yeast-based and dunked in a chocolate frosting, sugar or maple glaze. Some even come filled with cream or custard!
Old Fashioned – A riff on your standard cake donut, these donuts are identified by their crispy, delicious cracks and edges that are wonderful to nibble on.
Of course, you'll also find donuts topped with all kinds of options from nuts to a suagar/cinnamon mix, plus rainbow or chocolate sprinkles. You might also find a more contemporary donut hybrid, the cronut. This tasty treat combines the flaky, buttery layers of a croissant with the sugary finish of a donut. If you haven't had one yet, it's a must-try.
Hungry? Perfect. Let's get to our recommended list of the best donut shops in Denver and Boulder. All of these have been chosen by our PorchLight agents who not only know buying and selling houses but where to find the yummiest treats in town.
Even More Great Donut Shops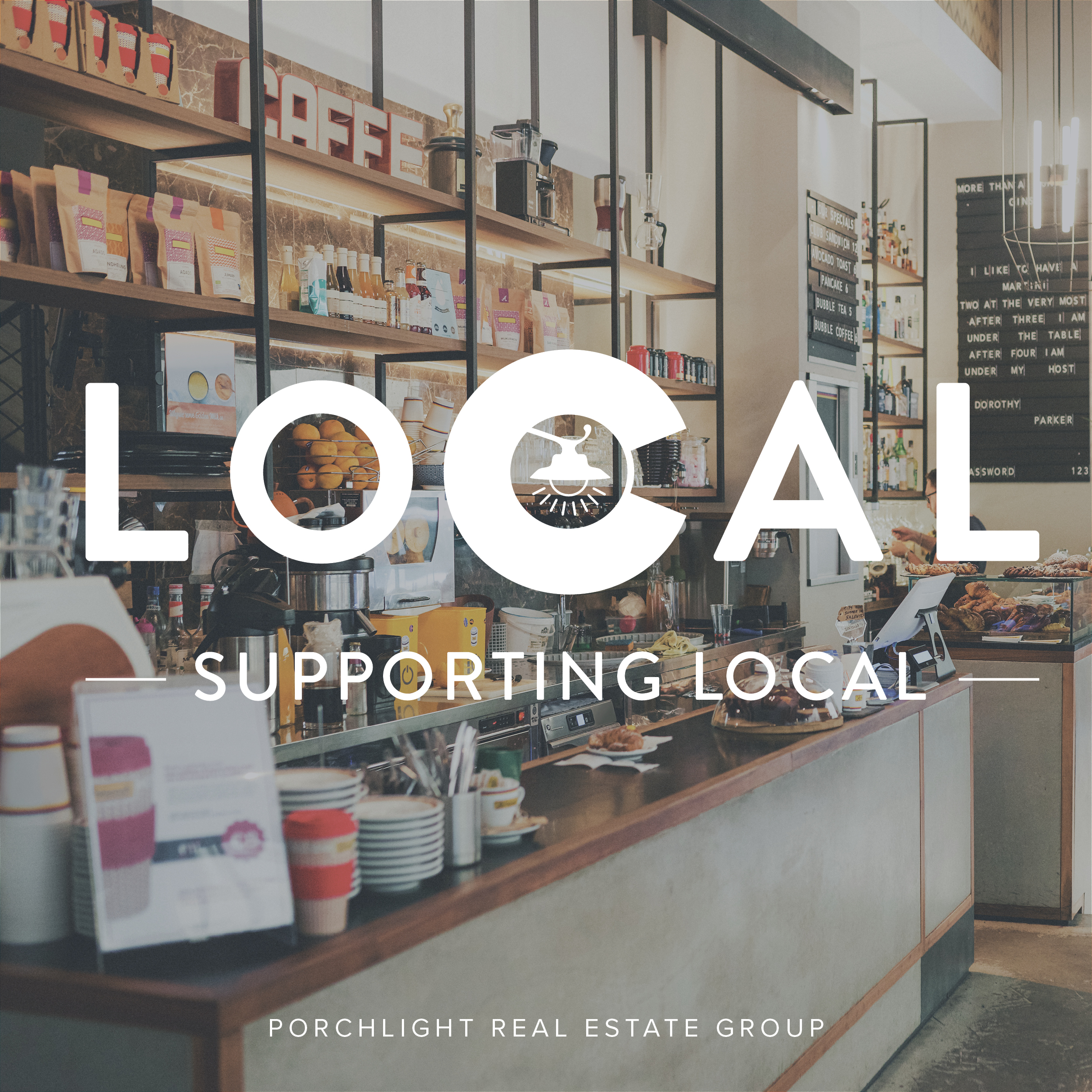 About PorchLight's Local Supporting Local Campaign
With 2020 turning our world upside down, we launched this campaign to help support our fellow locally owned businesses whose contributions to our city and lives are immeasurable.
We're committed to giving all types of businesses, from bookstores to bakeries and barbershops, the spotlight each week. We hope you will join us in giving them your support and helping to sustain their livelihoods and longevity in our community.
Along with being locally owned and operated, PorchLight Real Estate Group is also women-, Jewish- and LGBTQ-owned. And for over 15 years, we've provided a personalized and comprehensive approach to buying and selling homes in the greater Denver metro area and Boulder.