Get in Shape at Denver and Boulder Fitness Studios
Whether you love going to the gym or have no idea where to start your wellness journey, we've got just the place for you. Several, actually. Our PorchLight agents not only keep in shape by running around to open houses, showings, closings and client meetings, but add fitness classes to their very busy schedules as well.
This list includes gyms that offer cycling classes, one-on-one personal training, and group classes that can include just you and a few friends. And all of these options come from local companies and trainers who are ready to help you achieve your goals. If your focus is training for a marathon or simply working off some extra pandemic pounds, you'll find great places and people right in your neighborhood and beyond.
BLOCK21 Fitness, Golden Triangle | Website
BLOCK21's signature class in Downtown Denver is a cardio dance workout, combining dance fitness and interval training. The class is designed for beginners with zero dance experience (seriously, no rhythm, no problem). They recognize that trying a new fitness routine can take serious guts and provide an inclusive atmosphere that's not about being perfect.
"It's a hip-hop inspired cardio and strength workout, and literally the most fun I've ever had!!" –Liz Poladsky, Broker Associate
Boost 180 Fitness, Park Hill | Website
Whether you're new to the gym or looking to switch up your current routine, Boost will help you achieve your goals through support, innovation, and accountability. They combine resistance training and aerobic exercises, so you get a comprehensive workout. Services include personal training, as well as running, health/wellness, group training and more.
"Boost is owned by Michelle Golla and based in the Park Hill neighborhood. She does both individual or small group training only, so you never have to worry about working out next to douchey mcdouchester." –Nikki Wiederaenders, Broker Associate
BreakAway, Longmont | Website
Whether you're looking for group cycling or fitness classes, perhaps mat pilates, BreakAway has everything you need. With the help of StagesFlight™, their cycling instructors will guide you through well-structured, engaging, and challenging workouts that will leave you fitter, faster, and feeling great! They also offer a variety of group fitness options, including Cardio Kettlebell, Total Body Fitness, TRX Functional Training and POUND!
Form Personal Training, Baker | Website
At Form, working out isn't about trends or extremes. It's about finding a regimen that you are comfortable with and that works for you. Form trainers will help you come up with a plan that is right for your body, timeline, current level and personal goals. Their modern and airy studio offers a controlled environment where you can learn at your own pace.
Recommended by Amy Bayer, Co-Founder and Co-CEO
High Ride Cycle, Edgewater | Website
Ride to the beat of the music with instructors who will guide you through a high-intensity cycling class. They incorporate different movements with each class, including push-ups, tap backs, side-to-sides, four corners (and much more) to isolate and strengthen specific muscle groups for a full-body workout. Their goal is to create a positive, rewarding and hard experience you'll love.
PeaksFit, Boulder | Website
PeaksFit is a small group-training studio with your choice of just 4 or 8 people in a class at one time. Expect to be challenged, educated and inspired. You will be part of a close-knit community that looks forward to training together to reach your individual, peak, fitness level. They also offer 1-on-1 and 2-on-1 personal training, as well as an 8-person Circuit Saturday class.
"PeaksFit has awesome coaches who know what they are doing, all you have to do is show up even a couple of times a week and you will see the improvements. Fun environment and everyone's is super friendly and supportive." –Dina Piterniece, Broker Associate
Pearl Street Fitness, Wash Park | Website
This fitness studio is small in size but has a large community. You'll notice that unlike typical gyms in the area, this studio is built around helping individuals conquer their fitness goals through intense and dynamic workouts. Trainers are the best of the best, focused on keeping members safe and motivated. You might leave sore, but feel stronger and more confident!
"Always a tough workout, motivating coaches, fun and supportive members!" –Carla Lane, Broker Associate
About PorchLight's Local Supporting Local Campaign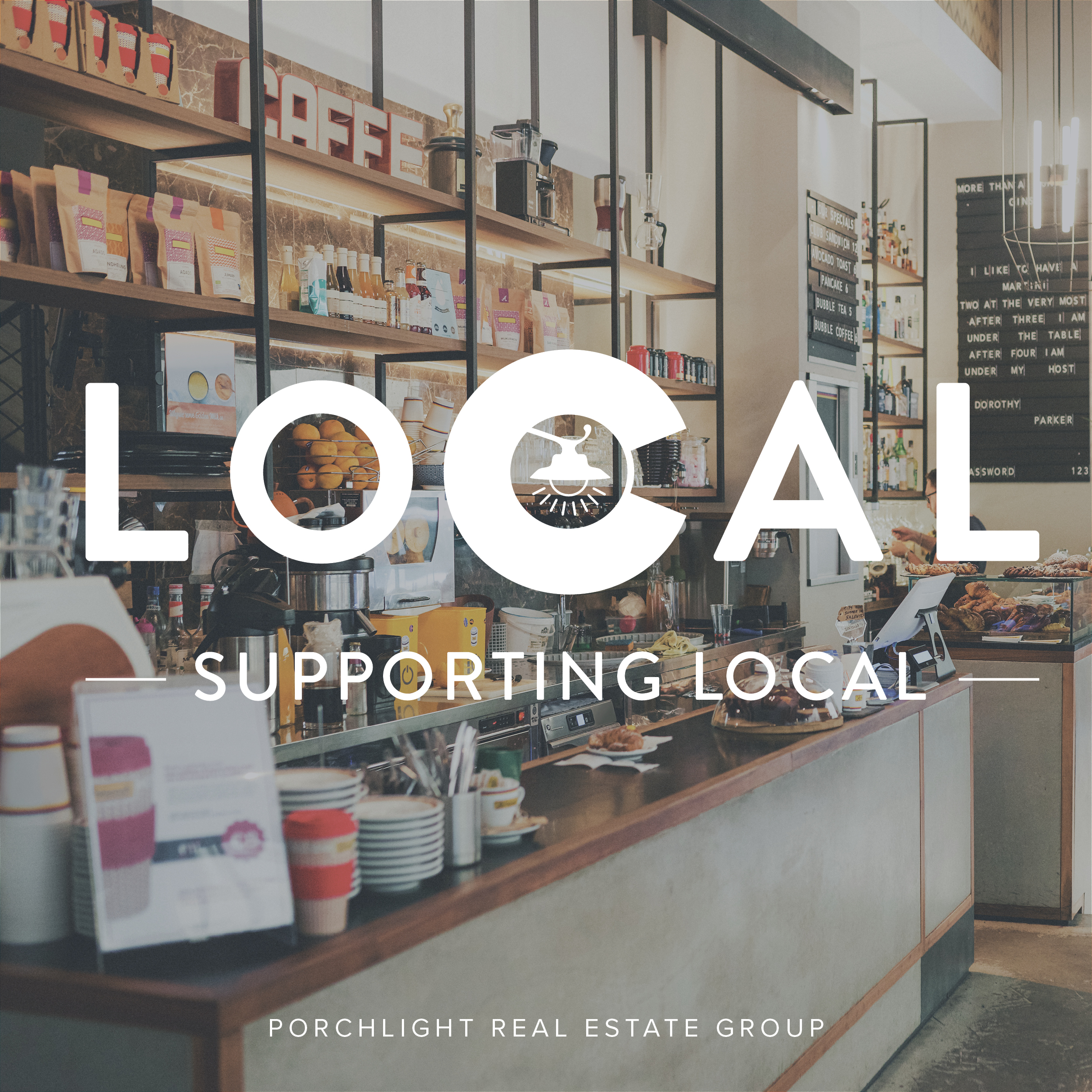 With 2020 turning our world upside down, we launched this campaign to help support our fellow locally owned businesses whose contributions to our city and lives are immeasurable.
We're committed to giving all types of businesses, from bookstores to bakeries and barbershops, the spotlight each week. We hope you will join us in giving them your support and helping to sustain their livelihoods and longevity in our community.
Along with being locally owned and operated, PorchLight Real Estate Group is also women-, Jewish- and LGBTQ-owned. And for over 15 years, we've provided a personalized and comprehensive approach to buying and selling homes in the greater Denver metro area and Boulder.