Manicure, Pedicure, Massage? Support Local at One of Our Favorite Salons.
Treat yourself to one of the best nail salons in Denver or Boulder. Our PorchLight agents not only look on-point but they are neighborhood experts and know just the place to go. Our team works hard to help every client achieve their real estate goals, so when they find time to relax and focus on taking care of themselves, they head to a tried and true nail salon. You can't go wrong with any of these locally-owned salons and spas!
JLounge Natural Nail Bar, Boulder | Website
Enjoy a full range of superior day spa treatments in a delightful and relaxing setting that's fresh, welcoming, and sparkling-clean. It's a restorative destination where you can get pampered with natural products by an outstanding, attentive team of skin care professionals, massage therapists, and nail care specialists.
"Jlounge is a local and female-owned day spa that offers amazing manicures/pedicures, waxing, skincare, massage and acupuncture. They use all-natural and organic products, including their signature JLESSENCIALS skincare products that are just wonderful. It's no wonder they've been voted Best of Boulder for 9 years running!" –Kim Hullett, Broker Associate

5th Avenue Nails, Cherry Creek | (303) 355-3737
This family-owned nail salon has become a Denver favorite for exceptional service and beautiful results. Their friendly and professional technicians specialize in providing manicures, spa pedicures, waxing, gel nails and much more. Their goal is to provide a relaxing environment and ensure that you are always satisfied with your experience.

Expo Nail Spa, Golden | Website
Pampering clients for over 15 years, Expo Nail Spa takes pride in the services they offer. Treat yourself to the Expo Manicure which includes a longer massage plus sugar scrub and paraffin wax to restore moisture into your dry skin. Enhance your nails with a gel manicure, dip powder or acrylic nails. Bring photos or an idea, and their licensed technicians will make it happen.
"At 5th Avenue Nails, you can easily walk in and be taken care of, and all the nail techs are amazing. They'll even end your treatment with an amazing shoulder massage. In Golden, Expo Nail Spa is a great neighborhood spot with lots of mani/pedi options, great prices and super experienced nail techs." –Erin Jeppson, Managing Broker

Luxe Nail Bar, Lafayette | Website
Their team of experienced nail technicians takes pride in providing superior customer service and quality work for each and every client. Services include professional nail care, waxing, eyelash extensions, reflexology, and microblading. They carry only the latest and greatest nail products in the industry and will create any look you envision.
"They do a great job with specialized designs at Luxe Nail Bar!" –Kaylyn Thueson, Broker Associate

Milano Nails, Parker | (720) 851-5474
This salon offers the perfect mani and pedi combination to keep your nails in style. You can typically stop in without an appointment for a spa day filled with relaxing treatments, as well as affordable prices and professional services.
"They always remember your name. Their clients are like friends. They remember your specific likes and dislikes and go out of their way to deliver the best service possible!" –Cissy Miller, Broker Associate

Pearl Nail Bar, Greenwood Village | Website
The motto at this family-owned nail salon is "not success but serve." They've made it their mission to provide customer satisfaction through high-quality work and experienced technicians. Pearl Nail Bar is a clean, odor-free environment ensuring your safety by sterilizing all the tools and equipment after every use. It shows that they love what they do!
"Beyond the fact that they have great customer service and only hire very nice employees, they naturally remove and re-apply the nails, without using an electric file which is so big for me. It keeps the natural nails nice and strong. Great design of the place and great selection of colors too. Plus, it's owned by a Coloradan mother and daughter team." –Timor Shams, Broker Associate

More Great Nail Salons in Denver, Boulder and Beyond
Contempo Nails, Boulder
The Nail Studio, Boulder
Coco Nails, Broomfield
Flawless Nail Bar, Downtown Denver
Tiffany Nails & Spa, Littleton

About PorchLight's Local Supporting Local Campaign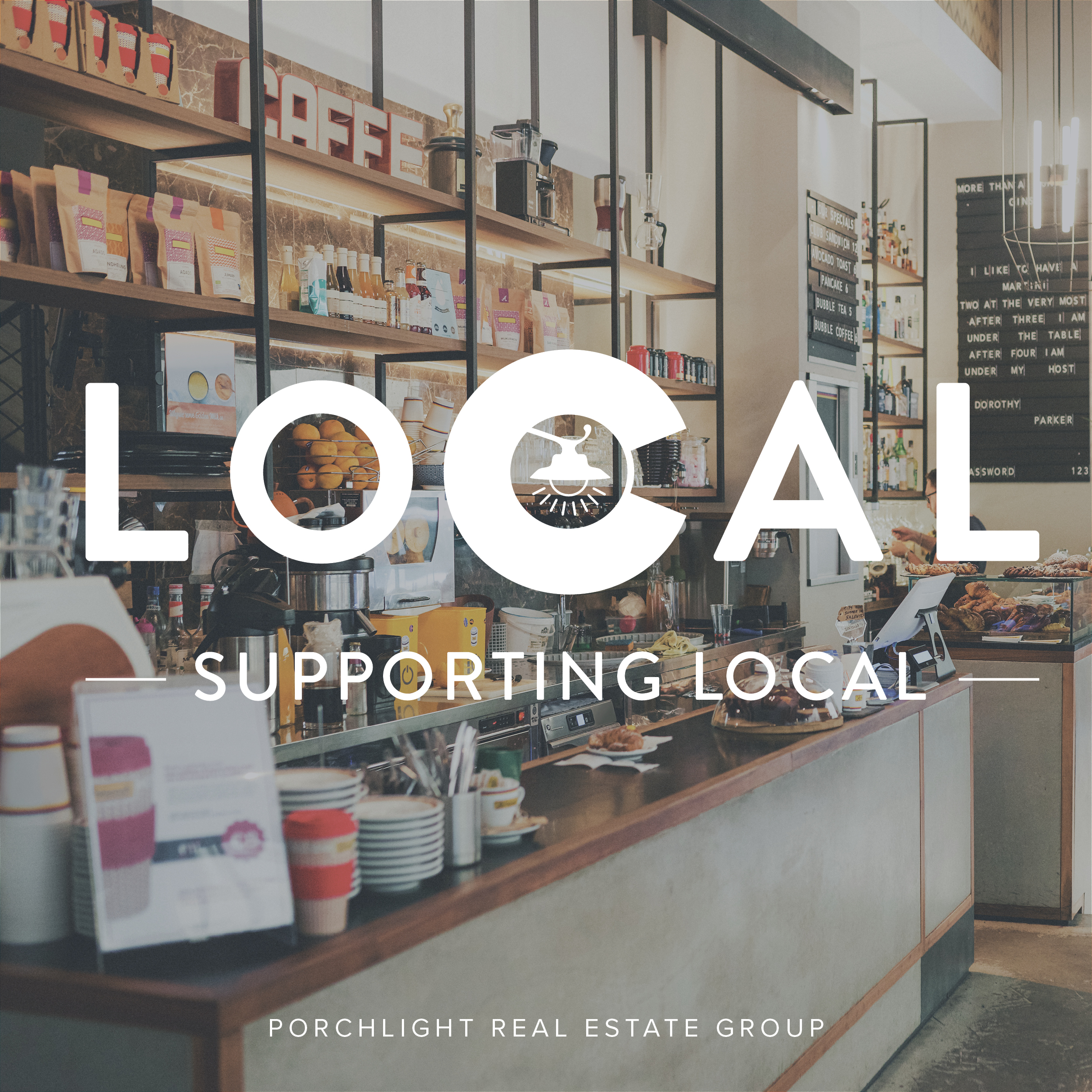 With 2020 turning our world upside down, we launched this campaign to help support our fellow locally owned businesses whose contributions to our city and lives are immeasurable.
We're committed to giving all types of businesses, from bookstores to bakeries and barbershops, the spotlight each week. We hope you will join us in giving them your support and helping to sustain their livelihoods and longevity in our community.
Along with being locally owned and operated, PorchLight Real Estate Group is also women-, Jewish- and LGBTQ-owned. And for over 15 years, we've provided a personalized and comprehensive approach to buying and selling homes in the greater Denver metro area and Boulder.