Good for You and Better for the Planet
With extensive evidence showing that eating meat has a negative impact on the environment, like worsening global warming, more and more people are adopting a vegetarian or vegan diet. Some are also doing it to improve their health. If you still eat meat but want to make a change for the better, you may be wondering where to start.
Here are a few tips to get you going in the right direction:
Start with meat-free Mondays then remove meat from a meal or full day at a pace that works for you.
Try out different veggies, grains, cuisines, textures and flavors—experimentation keeps things exciting.
When you skip meat, make sure you're getting enough protein to feel full and satiated for longer.
Plan out your menus and meals, incorporating veggie-fied versions of your favorite dishes to cook.
Whether a partner or friend, make the switch with a buddy. Shop, cook and explore new ideas together.
Finally, check out our list of great restaurants in Denver and Boulder that are vegetarian, vegan, as well as veggie-friendly. Recommended by our agents, they're sure to provide amazing flavors that will make you forget you're not eating meat!
City O' City, Capitol Hill | Website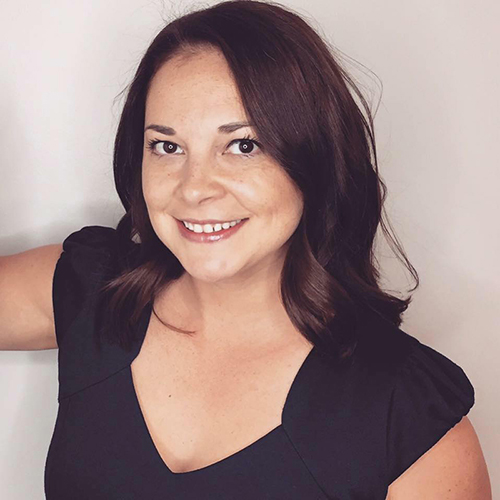 This spot is dedicated to serving all needs of all people, whether a latte at 9am or a whiskey at 9pm. They use local produce whenever possible and even have their own urban micro-farm. They pair with other local vendors, from coffee to beer to cheese, to ensure their success as well. Be a part of their community!
–Recommended by Elizabeth Martinez, Broker Associate

Flavor of India, Longmont | Website
When you walk through the doors of Flavor of India, you'll be taken away by the sights and smells of authentic Indian cuisine. For a decade, this family has been dedicated to creating a flavorful and genuine dining experience. Their menu has something for everyone, whether or not you're a vegetarian or not, even vegan and gluten-free.

Masalaa, Aurora | | Website
This 100% vegetarian restaurant uses a combination of spices to transform each dish into an explosion of flavors and aromas. The menu is the result of travel across India and their chefs recapturing native cuisines, original styles of preparation and local culinary tones. Be sure to explore their variety of vegetarian, vegan and gluten-free menu options.

Leaf, Boulder | Website
An excellent dining experience for vegetarians and non-vegetarians alike, Leaf serves thoughtful, healthy and delicious food. Their passion for local ingredients led them to create Three Leaf Farm in Lafayette which allows the restaurant to serve organic, freshly harvested produce and herbs, and free-range eggs while strengthening their commitment to sustainability.
"Leaf is a delicious institution in Boulder! My husband, son and I are pescatarians and our daughter is vegan." –Michele Schiavone, Broker Associate

Piripi, Erie | Website
Offering menu options for all dietary preferences, owner and executive chef Hugo Meyer has owned and operated several restaurants internationally. Through his extensive travels and life in Europe, South America and the Caribbean, Hugo has developed a palate reflective of his life abroad and creates authentic plates that showcase local ingredients.

Root Down, Highland | Website
Root Down's fresh-from-the-earth menu and funky, mid-century details have earned it a cult following. They aim to connect the neighborhood to a dining experience in the same way ingredients are connected to food. There should be a seamless bond between the elements and experience, which stimulates the senses and draws people in.

Our Daily Bread, Lakewood | Website
Offering all types of breads, pies, bagels and pastries—plus hearty soups and sandwiches, this vegetarian bakery and deli fulfills a lifelong dream of owner, Dianna Shull. She began grinding her own wheat, baking bread and sharing the finished product with others as a young girl. Now, everything on her menu is made from scratch with love and the best possible, mostly organic, ingredients. They also offer several vegan options on a daily basis.
"My favorites are the mock chicken salad made with chickpeas, the vegetable stir fry with pesto, any soup and actually anything she bakes is amazing. Very small restaurant that closes at 4 each day but some of the best vegetarian and vegan food I have had. Just had the chocolate vegan cheesecake and you would never know it is not regular cheesecake. I cannot recommend this place enough." –Caroline Glidden, Broker Associate

Thrive, Boulder | Website
Craving light and healthy but also super-nourishing? Get to Thrive! You'll find the most nutrient-dense bites under one roof. From superfood smoothies to colorful salads and kale chips, there's something for every mood. Eat in peace knowing that everything at Thrive is gluten-free. It's also all raw, vegan, vegetarian, plant-based, organic and soy-free!
Recommended by Nina Mooney, Broker Associate

Vital Root, Berkeley | Website
Vital Root is committed to keeping it real. Real ingredients. Real food. Real flavor. It's a fast-casual approach to the Omnivore's Dilemma and features bright, plant-based meals that nourish the body and honor the earth. Other Vital pairings include: flavor + wellness, affordable + sustainably-sourced, fast + chef-driven, nutrient-dense + wholly craveable.

Watercourse Foods, North Cap Hill | Website
This scratch kitchen focuses on utilizing local vendors and sustainable business practices while seeking to give more than they take. Watercourse offers a wide variety of menu items that are accessible to many dietary restrictions—and free of artificial colors, preservatives, flavors, and hydrogenated fats. They make food to nourish the community with fresh ingredients.

Urban Beets, Arvada | Website
The concept for this restaurant was envisioned by owners Nicholas and Olivia while traveling with their dog Sampson on a road trip across the country. Many of places they visited lacked delicious plant-based foods. Therefore, the idea of Urban Beets was created to help make vegetarian and vegan options more accessible in their own community.
Recommended by Lauryn Dempsey, Broker Associate

About PorchLight's Local Supporting Local Campaign
We launched this campaign to help support our fellow locally owned businesses whose contributions to our city and lives are immeasurable.
We're committed to giving all types of businesses, from bookstores to bakeries and barbershops, the spotlight each week. We hope you will join us in giving them your support and helping to sustain their livelihoods and longevity in our community.
Along with being locally owned and operated, PorchLight Real Estate Group is also women-, Jewish- and LGBTQ-owned. And for over 15 years, we've provided a personalized and comprehensive approach to buying and selling homes in the greater Denver metro area and Boulder.