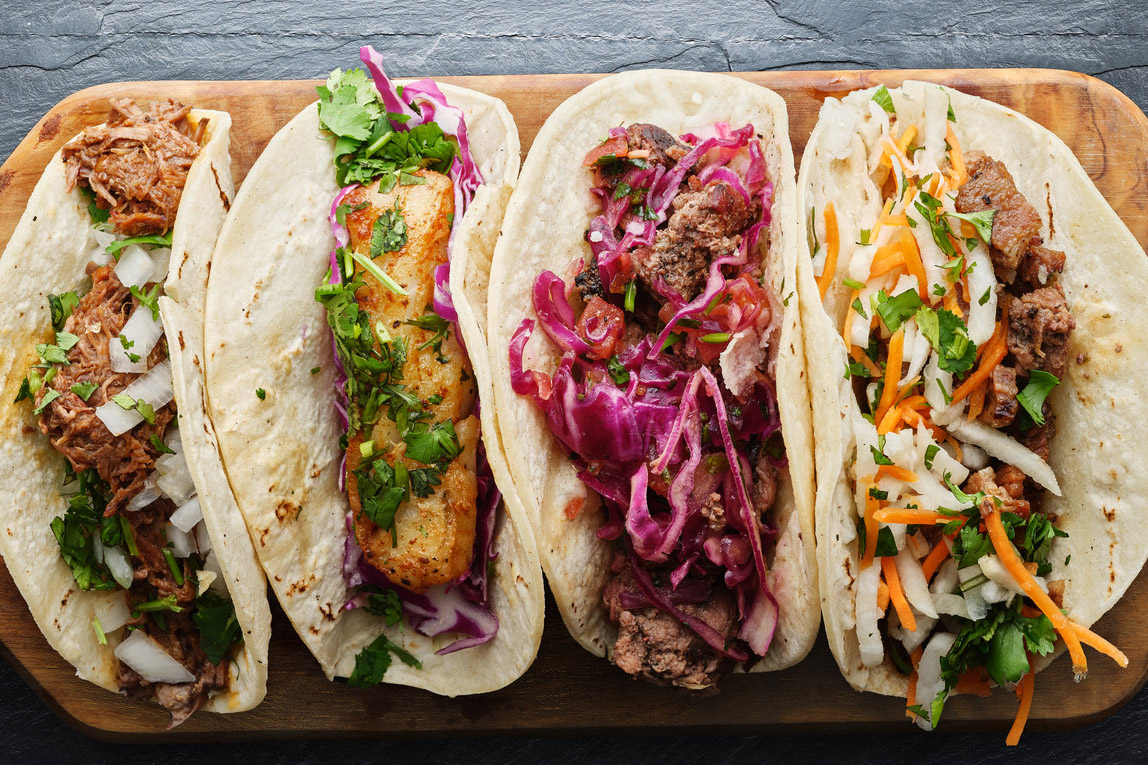 If you're looking for the best tacos in Denver and Boulder, there's no shortage of amazing local options. When you want more authentic dishes and a cozy atmosphere, our agents recommend heading to Adelita's Cocina Y Cantina in Platt Park.
For a more hip feel, any of Troy Guard's Los Chingones locations are sure to hit the spot, offering great drinks and unique tacos like the Pollo Frito (fried chicken).
One thing to keep in mind is that tacos don't all come from the same region or family recipe, so it's always a good idea to brush up on the options you might encounter. Here's a quick list:
Al Pastor – Marinated pork, spit-roasted and served with pineapple
Adobada – Similar to pastor but the pork is braised or grilled
Barbacoa – Chile and spice braised beef, sometimes smoked
Birria – Goat or beef stewed, then shredded and served with broth
Camarones – Shrimp tossed with spices then sauteed or grilled
Carne Asada – Classic grilled steak (flap or skirt), sliced or chopped
Carnitas – Citrus-forward braised pork, shredded/pulled
Chorizo – Spicy pork sausage, sauteed and crumbled
Pescado – Fish that has been grilled or breaded and deep fried
Pollo Asado – Similar to carne asada, chicken is grilled and chopped
Tinga – Chicken stewed with peppers and onions then shredded
For the more adventurous eaters, there's also cabeza (cow head), lengua (beef tongue), and delicious Tripa, stomach and intestines—cow, pig, or goat.
Authentic street tacos are served on soft, even handmade corn tortillas and topped with a mix of onions and cilantro, plus salsa for heat. You might also get sliced radishes or slaw, especially with pescado. Additions like cheese or sour cream may or may not be found at your local taquería, but you're welcome to inquire.
Now that you know what you're ordering, let's get to the best taco joints in Denver and Boulder, recommended by our taco-happy agents.

Agave Taco Bar, Wash Park | Website
Each of their tacos and all other menu items freshly handmade to order, and the entire staff takes pride in everything they do. Tortillas are made in-house while ingredients are brought in daily and prepared on the spot. You're sure to enjoy a unique and wonderful dining experience.
"I just had some yummy tacos at Agave in Wash Park off S Gaylord. Cute and casual place." –Niki Mattioli, Broker Associate

El Taco de Mexico, Lincoln Park | Website
Opened in 1985, this family-owned restaurant's menu reflects the rich culinary history of Mexico City. Their menu includes tacos, enchiladas, chile rellenos and burritos, along with not-so-typical options like synchronizadas, chilaquiles and sopes. Indoor and patio dining is available and it's the perfect place to enjoy first Fridays when Santa Fe opens its galleries to the public.
"El Taco de Mexico is the bomb! Authentic tacos with flavors from Mexico City. When I ate more meat, I loved the carne asada and carnitas tacos. They have quite a range including lengua (tongue) and tacos de cabeza. I know the owner and her mom first opened it in 1985 and the workers have been there for years. Walkup counter or very casual seating. One thing to know is they don't serve alcohol but have sodas and other drinks." –Caroline Glidden, Broker Associate

Garibaldi's Mexican Bistro, Englewood | Website
Sharing a unique space with a Conoco gas station, this family-owned restaurant takes pride in providing high-quality, authentic Mexican dishes that taste great every single time. They serve classic tacos along with unique options like fresh masa quesadillas, or Quekas, and Huarache Azteca which is a whole cactus paddle grilled and covered in delicious toppings.
"Check out Garibaldi's in Englewood. Located in a gas station, this unassuming spot has amazing tacos for a great price. Carne asada and carnitas are my go-to, but they have a full menu of amazing food. People are real nice, too!" –D. Jeffrey, Communications Manager

T/aco, Boulder | Website
Established in 2012, this urban taqueria offers fresh and authentic Mexican street tacos on handmade tortillas and fresh lime margaritas. They have a gluten-free menu, a dog-friendly outdoor patio and feature a Happy Hour from 2-6pm every day.
McDevitt Taco Supply, Boulder | Website
A family of taco slingers that like to have a good time, McDevitt started in 2011 on the Pearl Street Mall with a single taco cart. Thousands of tacos later, the team still focuses on serving up super heady and delicious tacos made to order. They use local and organic ingredients whenever possible to bring you food that tastes great and is environmentally responsible.
"In Boulder, I like T/aco for fish and carnitas, as well as McDevitt Taco Supply for their chimichurri steak. Both have very tasty vegetarian options, too." –Nina Mooney, Broker Associate

Tacos Al Molcajete, Longmont | Website
Serving up delicious, authentic Mexican food, Tacos Al Molcajete offers a variety of tasty tacos, homemade dishes and sauces—all made from fresh ingredients and using recipes that have been in their family for years. Their menu also includes a variety of vegetarian options.
"Try Tacos Al Molcajete at 926 Main in Longmont. It's like walking into a taqueria in Mexico, music, TV and all. The owner Raul is the sweetest man ever and slow cooks all his own meats. He even came to my Block Party and was a hit!" –Julie Hauser, Broker Associate

Jefes, Longmont | Website
Chef/Owner Sean Gafner combines the authentic Mexican food of his upbringing with modern cuisine and a love for Longmont in everything he does at Jefes. Whether you're looking for street tacos with a local beer or seared ahi tacos with a Kombucha-rita, Jefes has what it takes to please every palate.
"So many yummy things, but the Bangin' Cauliflower Taco is amazing. It was even featured on Diners Drive-ins and Dives with Guy Fieri." –Krista Allard, Senior Broker Associate

Even More Recommended Taco Joints
Romo's Street Tacos, Castle Rock
Doswapos, Lafayette
Tacos Tequila Whiskey, Denver
Uno Mas, Denver
Cochino Taco, Denver & Englewood
Los Carboncitos, Denver & Aurora
Chuey Fu's Latin-Asian Grub, Denver

About PorchLight's Local Supporting Local Campaign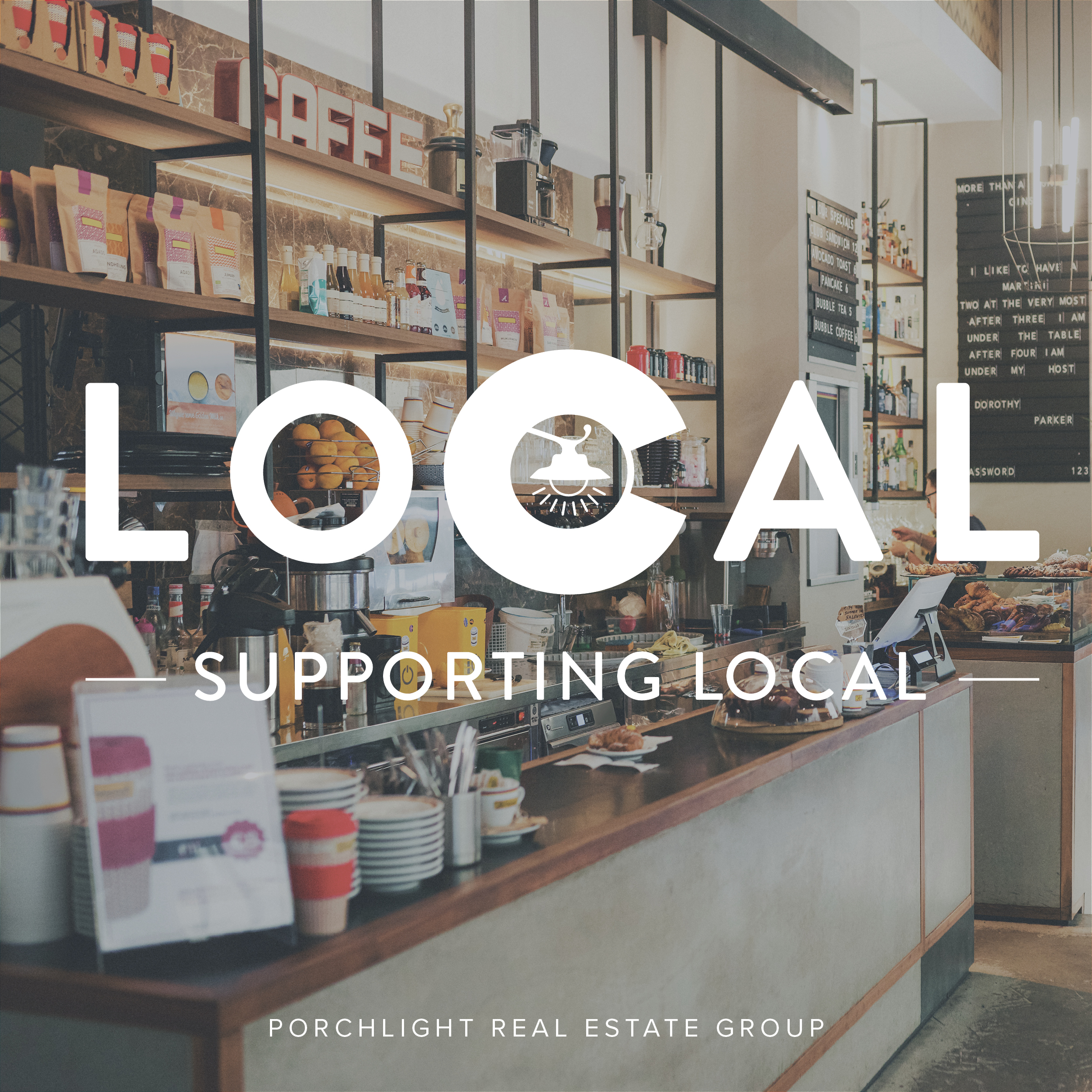 We launched this campaign to help support our fellow locally owned businesses whose contributions to our city and lives are immeasurable.
We're committed to giving all types of businesses, from bookstores to bakeries and barbershops, the spotlight each week. We hope you will join us in giving them your support and helping to sustain their livelihoods and longevity in our community.
Along with being locally owned and operated, PorchLight Real Estate Group is also women-, Jewish- and LGBTQ-owned. And for over 15 years, we've provided a personalized and comprehensive approach to buying and selling homes in the greater Denver metro area and Boulder.
Get in touch, and we'd be happy to guide your journey.