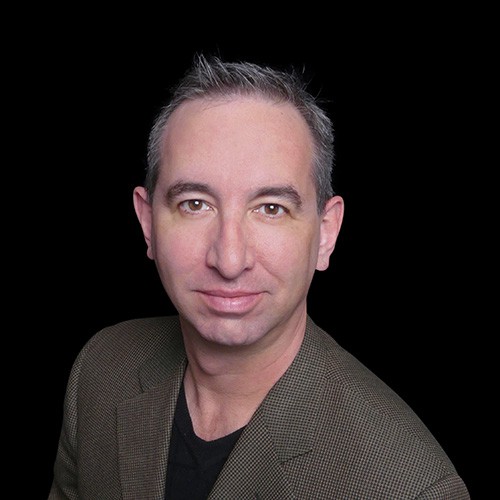 Broker Associate
|
REALTOR®
Hello! I am a full-service Realtor for the Denver metro area. I am a native to the city, growing up in southwest Denver and residing in the central neighborhoods most of my life. It has been a thrill to see my little city mature into one of the fastest growing and most desirable in the country. From Broomfield to Lone Tree and Aurora to Golden, I understand the dynamics of each suburb and neighborhood and can direct you in your search for a home, or help you sell with [...]
Hello! I am a full-service Realtor for the Denver metro area. I am a native to the city, growing up in southwest Denver and residing in the central neighborhoods most of my life. It has been a thrill to see my little city mature into one of the fastest growing and most desirable in the country. From Broomfield to Lone Tree and Aurora to Golden, I understand the dynamics of each suburb and neighborhood and can direct you in your search for a home, or help you sell with confidence.
I believe that next to knowledge and experience, communication and response time are paramount in what makes a great agent. Whether communicating with my buyers and sellers or their lenders and title companies, time is of the essence and follow up is key. Buying or selling can be a stressful time in a person's life, and nothing is worse than leaving messages for your Realtor or lender and not hearing back on a timely basis. I try to answer my phone for my clients when they call. If I can't, I can generally get back to them within the hour. In addition, nothing helps a buyer or seller more than being prepared. I communicate to my clients what to expect and what to be ready for as they enter the market.
In addition to retail buying and selling, I specialize in Investment properties i.e. procuring properties for fix and flip or buy and hold. I am experienced in short sales, foreclosure auctions, and REO properties. I can recommend resources for all of your lending needs.
Whether you are new to the city, planning to relocate here soon, or are overwhelmed by the growth and change and what your house might be worth, let a native and long-term resident show you around town, or sit down and discuss what your home is worth.
I look forward to speaking with you!

Office Location
201 University Blvd., Suite 200
Denver, CO 80206
Contact Info
Specifications
Languages:
Specialties:
Service Area:
Aaron's Testimonials
Aaron did a great job handling our sale! He was always ready to answer questions and assured us we could call whenever we needed information.
— Jim & Susan G., Sellers
Immediately after our introductory interview to discuss what I was looking for in a home, Aaron set up an automated search to provide me with listings as soon as they hit the market. He is extremely knowledgeable about Denver neighborhoods, things that buyers and sellers look for (I was a first-time home buyer), and contract-related questions that I had. He was always responsive to questions, I never had to follow up with him about anything, and we met multiple times a week to look at listings. [...]
— Dana D., Seller
Aaron was extremely helpful through our process of buying a home. He was patient while we looked at many different places. Along the way, he taught us what to look for and why, providing excellent resources. He knew what we were looking for and didn't force us into anything we didn't feel comfortable with. Negotiations with the sellers went very smoothly with the help of Aaron.
— Nick J., Buyer
Aaron was recommended by a friend and we couldn't be happier with the service he provided. It was our first time buying and we needed to move into a new house in the space of two months. He was helpful, knowledgeable, an excellent communicator, and fun to work with.
— Joshua M., Buyer
Aaron took real good care of me. He taught me a lot about the process and kept a calm attitude from beginning to end which helped me get through it. He communicates promptly and clearly and always goes above and beyond. Thanks Aaron.
— Hector H., Buyer
Aaron went above and beyond to ensure we found the perfect house. He was knowledgeable, punctual, honest, and always made himself available even when out of town. I would highly recommend Aaron as a real estate agent to anyone at any budget.
— Leah R., Seller
Aaron is a born-and-bred Denver native. He has great insights into each property that he shows, and he really helps when you consider the pros and cons with each property. While we were looking for our home, Aaron was supportive, helpful, and was always very patient when we had to have our discussions - whether it was price, neighborhood, or work that would have to be done - he was a perfect gentleman the whole time. Highly recommend.
— Austin T., Seller
It was great working with Aaron. My husband and I both loved him so much!! He was always available to talk or to show us houses. He also gave us a lot of advice since we just moved here and it was our first house to buy. He was really helpful and reliable. He was very responsible and punctual, which I also want to mention. He is very personable and easy to get along with. We spent 5 months looking for a house with him. He was always patient and encouraged us to stay positive. I'd definitely [...]
— Natalie F., Buyer
Contact
Hi there! How can we help you?
Contact us using the form below or give us a call.
Hi there! How can we help you?
Contact us using the form below or give us a call.