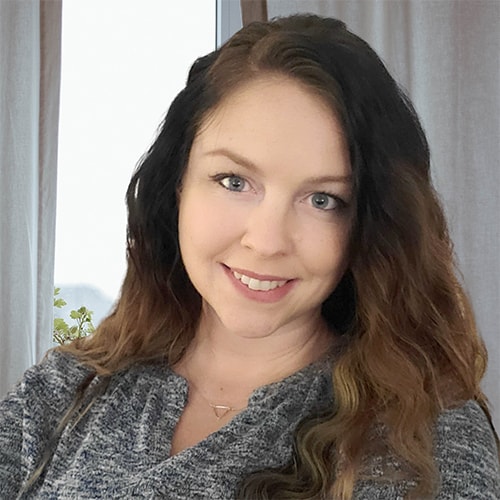 Broker Associate
|
REALTOR®
If you're looking for an agent that started out as a chemist, you've found her! What does that mean for you, the client? It means I'm in my element when guiding you in buying and selling a home—and if any challenges come up along the way, I'll always have a solution! Corny puns aside, I love meeting new people and helping clients make their dream of homeownership come true. I can also provide all the knowledge and resources you need to achieve any goal; whether that's buying, selling, [...]
If you're looking for an agent that started out as a chemist, you've found her! What does that mean for you, the client? It means I'm in my element when guiding you in buying and selling a home—and if any challenges come up along the way, I'll always have a solution! Corny puns aside, I love meeting new people and helping clients make their dream of homeownership come true. I can also provide all the knowledge and resources you need to achieve any goal; whether that's buying, selling, or even finding a great property to flip or rent.
I believe communication and honesty are the foundation of any healthy relationship, so I come to the table as an open book. I'm friendly, thoughtful and empathetic to your needs. I understand that investing in a home is a huge transaction, so ask questions, share what you're feeling and let me provide the answers and reassurance you need. As a bit of a nerd, I'll use my detail-oriented and analytical side to provide strategies that make navigating the process simple and fun for you.
Outside of work, I enjoy paddle boarding, off-roading, volunteering, crafting, reading, yoga, and traveling. My husband and I live in Longmont with our twin tuxedo cats, Nano and Carbon. We also have two Australian Shepherds who round out our pack, Archer and Lana. While we love where we are, I'm a Colorado native (pioneer even!) and there are very few places I wouldn't live in this state. Have you ever thought about your favorite city in Colorado? Mine is Ouray! When purchasing our house, the layout and proximity to Boulder were the main things that made it the right fit for us.
As I mentioned, I got my degree in Chemistry. I graduated from the University of Colorado at Colorado Springs in 2010. Soon after graduating, I moved to San Diego for a couple of years where I worked for a diagnostic company. As much as I loved the weather, I really missed Colorado and I decided it was time to come home. So I made my way back in 2012 where I landed a job with a medical research company in Boulder. I've always been attracted to real estate and growing up I spent hours at random open houses and watching HGTV with my mom (I mean, who hasn't? Don't answer that). I finally decided that no one was forcing me to only follow one passion in life, so I went for a second one and here I am.
Get in touch and let's formulate a plan to help you achieve your goals!

Office Location
455 Main St.
Longmont, CO 80501
Contact Info
Specifications
Languages:
Specialties:
Service Area:
Contact
Hi there! How can we help you?
Contact us using the form below or give us a call.
Hi there! How can we help you?
Contact us using the form below or give us a call.