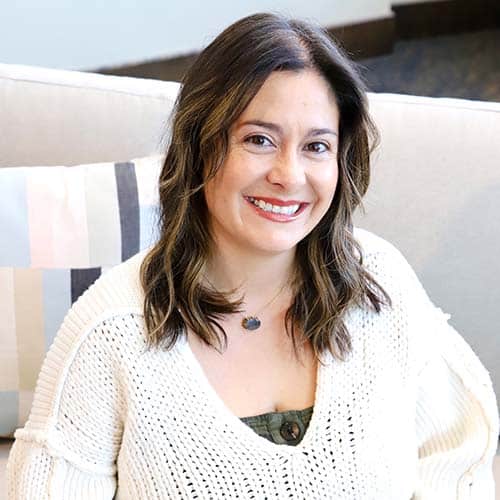 Broker Associate
|
REALTOR®
I love Denver. This city is truly one of my passions in life. I'm a hometown girl who roots for the Denver Broncos without fail, never gets surprised by rapid weather changes, and lovingly waxes nostalgic about what used to be considered bad traffic. I got my real estate license in 2016, but feel like it's been much longer. Over the years I have had the privilege to serve my friends, family, and complete strangers as they navigate Denver's fast paced real estate market. Each [...]
I love Denver. This city is truly one of my passions in life. I'm a hometown girl who roots for the Denver Broncos without fail, never gets surprised by rapid weather changes, and lovingly waxes nostalgic about what used to be considered bad traffic. I got my real estate license in 2016, but feel like it's been much longer. Over the years I have had the privilege to serve my friends, family, and complete strangers as they navigate Denver's fast paced real estate market. Each transaction has been unique, and I treasure my role as advisor, counselor, negotiator, and cheerleader for every client I've had along the way.

Whether listing a home or helping buyers find their perfect place, I find that my background in online marketing, client relationships, and as a Denverite through-and-through helps me navigate each complicated but thrilling transaction. This unique mix of skills has brought my clients many successes that I am proud of. My commitment to lifelong learning also helps drive my business forward as I continually educate myself and enthusiastically pass that knowledge onto my clients.

I'm a people person, a mom, a wife, a dog mom, a backyard chicken keeper, a cyclist, a slow-jogger, a pretty ok cook, and a community-minded human. I strive to bring all of these facets to my real estate practice as I learn, grow, and improve each day.
When I'm not selling real estate you can find me volunteering with the Junior League of Denver - I have been a member of this wonderful organization since 2015 and love giving back to the Denver community through the League. Being involved in my community is extremely important to me, and I also serve on EAFAF the East Angel Friends and Alumni Foundation Committee, and am a member of the board of directors for Garfield Montessori School on the Clayton Campus.
Office Location
201 University Blvd., Suite 200
Denver, CO 80206
Specifications
Languages:
Specialties:
Service Area:
Allison's Testimonials
Allison is one of the best! We've purchased and sold homes with Allison and throughout both processes she was patient and responsive to our needs. Allison has a wealth of knowledge for the real estate market from Denver neighborhoods to market trends. We would highly recommend Allison to anyone!
— Frannie, Client
"I just want to thank Allison for all she did to help us find this home AND everything above and beyond that she did to help us as we were trying to do this from afar. I cannot say enough positive things about working with Allison. We appreciate all the connections she helped us make to fix things, and especially meeting up with folks on our behalf."
—Manda R., Buyer
Allison was our realtor for our first home buying process. We could not recommend her more highly. She was there for us every step of the way, which was especially helpful as I was in my third trimester as we started the search and we had welcomed our little one by the time we closed. She has invaluable knowledge of the market and of Denver and we were so lucky to have someone like her in our court. If you are looking for a realtor, you could not find someone better!
— Becca K., First-Time Buyer
Allison Nuanes represented us in our recent house sale in Park Hill, Denver. She is a magnificent realtor. Warm, supportive and friendly—but more important she is very knowledgeable about the ins and outs of the real estate business. She guided our sale through a tough experience with aplomb and created a positive and very successful experience. We had the best experience of our real estate life with her. She is supportive, works diligently to achieve the goals of her clients (her clients, [...]
Charis C. & Bill B., Seller
"I'm in my new condo that Allison helped me find. She is the best realtor in town. (Admittedly, she's my daughter - but the sentiment is honest!) My buying process went seamlessly. I am so lucky to have her support and knowledge. I can't believe how wonderful this has been. Downsizing from a home of many decades is a big job and she has been there throughout."
—Cissy N., Buyer
Contact
Hi there! How can we help you?
Contact us using the form below or give us a call.
Hi there! How can we help you?
Contact us using the form below or give us a call.