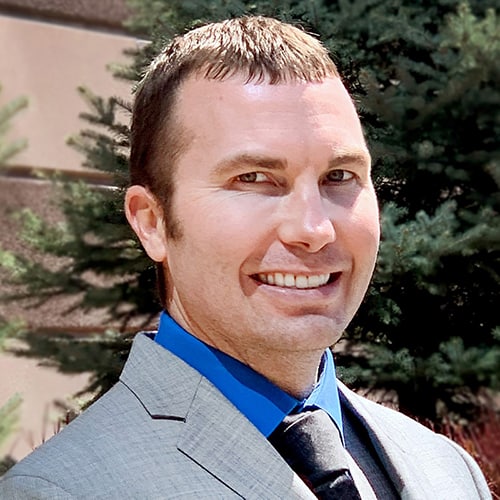 Broker Associate
|
REALTOR®
Real estate is fun and exciting but can also be intimidating. It can bring out the entire spectrum of emotion. It's unique and negotiable, no two transactions are ever exactly alike. In the end, it is my job to make people happy with the process and the [...]
Real estate is fun and exciting but can also be intimidating. It can bring out the entire spectrum of emotion. It's unique and negotiable, no two transactions are ever exactly alike. In the end, it is my job to make people happy with the process and the results.
People consider me down-to-earth, reliable, and relatable. I appreciate humor and tend to make others laugh or smile. As a former CPA and auditor, I excel at the financial aspects of the transaction and attention to detail but also understanding human emotion and motivating factors.
I became a Realtor because I enjoy real estate! I began investing in residential rental properties in 2011 and quickly gained an appreciation for the process and the potential. My goal is to be an excellent agent in every single transaction and make sure you get the best deal possible.
I was born in Texas and raised in New Mexico. I went to college at the University of New Mexico (go Lobos!) where I obtained a Bachelor's in Accounting with a minor in Economics. Shortly after graduation, I moved to Colorado to work as an auditor. I obtained my CPA License and Certified Fraud Examiner credential to help protect Colorado from healthcare reimbursement abuse. In my free time, I enjoy watching and playing sporting activities. You can find me playing soccer, tennis, skiing, snowboarding, hiking, snowshoeing, and all the other fun stuff Colorado has to offer.
Office Location
6759 E Belleview Ave
Denver, CO 80237
Contact Info
Specifications
Languages:
Specialties:
Service Area:
Andrew's Testimonials
If you are looking to buy or sell a home, you should definitely call Andrew. He has the knowledge and financial background to help you get the best deal and his negotiating skills are superb. The process of listing our house was so smooth and effortless and the communication throughout was on point. We were worried about the back and forth and all the people involved, but there was no stress and it went much more quickly than I had ever imagined. Can't thank him enough!
- Heather H., Client
"Andrew did a great job selling my home! It was a smooth process from start to finish. He went the extra mile and met with me several times to help ensure my home was ready to list. He managed the measurements, cleaning, pre-market prep, staging, photography and marketing. He provided useful data and comps to help properly price the home. My house looked incredible and we received multiple offers. We got it under contract in just two days for far above asking price!"
- Don C., Happy Client
Andrew Golden did an amazing job on the sale of our house! We were able to sell $20,000 over our asking price. He advised us on how to get the most out of the sale of our property. He worked with us every step of the way and was our advocate and advisor whenever we needed him. I would highly recommend that you choose Andrew as your real estate agent—he goes above and beyond and makes the process seem easy!
- Kristen R., Client
Contact
Hi there! How can we help you?
Contact us using the form below or give us a call.
Hi there! How can we help you?
Contact us using the form below or give us a call.