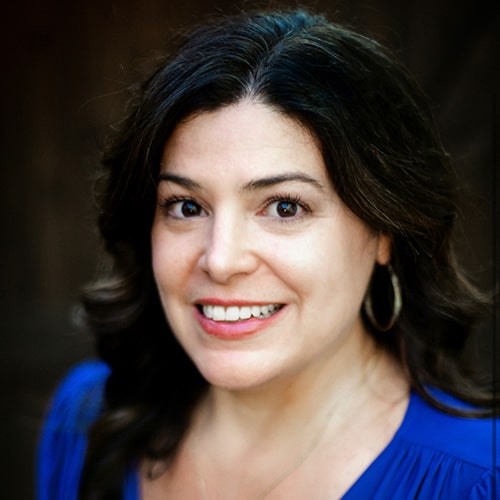 Senior Broker Associate
|
REALTOR®, CNE, CLHMS
For the past sixteen years I have been buying and selling in the Denver area, and over time, I have become a Denver neighborhood expert. I gather information the old-fashioned way: I eat at the local restaurants, find the little-hidden secrets in each neighborhood, frequent the many parks around Denver with my family, as well as studying market trends, architectural styles, and keeping well informed of the Denver housing market. It's this information, along with a dogged desire to match [...]
For the past sixteen years I have been buying and selling in the Denver area, and over time, I have become a Denver neighborhood expert. I gather information the old-fashioned way: I eat at the local restaurants, find the little-hidden secrets in each neighborhood, frequent the many parks around Denver with my family, as well as studying market trends, architectural styles, and keeping well informed of the Denver housing market. It's this information, along with a dogged desire to match my clients with their specific property needs, that makes me a valuable person to have in one's corner. With sellers, I realize the investment ramifications of their sale, keep tempo with our changing economic climate, and offer marketing options that are second to none that I have access to through PorchLight Real Estate Group.
I dive head first into each client and get as excited as they do with the purchase or sale of a home, taking personal care and ownership over each transaction. Buying a house is like getting married. Cold feet are okay but if you're not ready to walk down the aisle then you need to keep looking — and I understand that the process takes time. Selling a home is like giving your journals over to a stranger — it hurts a little. Housing decisions aren't just business, they're personal. That being said, it's important to me to help people make smart and financially sound housing decisions. So while I have an eye for envisioning a diamond in the rough, I know when to walk away from a property that might financially drain my client.
I have seen it all in my career: all of the emotion, the financial strategies, the disappointments, and excitement. I am a Certified Negotiations expert, and I use these skills on a daily basis. Add to that my continuing education in marketing, my knowledge of the Denver area, and my diligence as your representative, and you'll start to get a picture of what I stand for: the right house, at the right price, for the right person.
Office Location
3220 Lowell Boulevard
Denver, CO 80211
Contact Info
Specifications
Languages:
Specialties:
Service Area:
Anne's Testimonials
As a first-time homebuyer, I am extremely thankful that I was able to work with Anne. Her flexibility, expertise, and attentiveness to her clients are reassuring to any homebuyer! I look forward to working with her in the future and would highly recommend her to any folks looking to buy a home.
- Luis D., Client
Anne Singleton, a realtor with [PorchLight Real Estate Group], was AMAZING. She did such an amazing job for us. She had our 900k home sold within 23 days of being on the market. PorchLight's process is second to none. I will never sell or buy a house with another realtor or company in Denver. We also bought a house at the same time. The attention to detail is unparalleled. WE LOVED our experience during one of the most stressful times of our lives. Great Job!!!
- Tara D., Seller
"Anne Singleton from PorchLight was personally recommended to us, and we are so fortunate we were able to work with her to sell our house. She is a professional's professional who will make you feel like you are her only client. I was impressed with her strategy of how to best bring our Whittier house to market during these times of rising interest rates, and how she presented decisions to us that needed to be made while negotiating offers and getting to a successful closing. She always took [...]
— Nick B.,Seller
We could not be more grateful that we had Anne Singleton to represent us in buying our new home. It was a complex purchase and we couldn't have made it happen without Anne's expertise and persistence. She was on top of everything. She's reliable and resourceful, and an expert in the local market. She was a great communicator throughout the process and made us feel like we were her only priority. Anne ALWAYS had our best interest in mind from day one and went above and beyond in more [...]
- Joann Nelson, Buyer
Anne rocks! She knows the market and is extremely professional. She negotiated on our behalf and guided us through the process with clear and accurate communication. She provided top notch recommendations for local service professionals and helped communicate with the HOA. Whether you are a first-time buyer or a multiple home owner Anne made this experience easy and remarkably stress-free.
- Mike, Client
"Anne is by far one of the best realtors, as well as people, we have had the pleasure to work with. Her expertise in the local market, thoughtful aggressiveness in negotiation, and personal touch make her a perfect agent to buy or sell with. Without her we would not have been able to find our forever home. We would recommend Anne to anyone looking for someone who will always be in your corner."
-Michael A., Buyer
We have used Anne Singleton's services at PorchLight a number of times. She is thorough and readily available. When it comes to real estate she is a rockstar. We highly recommend her services to our friends and family.
- Linda and William, Homeowners
We were very fortunate to have Anne as our agent. We have never purchased a condo or townhouse. But Anne was very patient showing us various units including new construction units. She was very knowledgeable about the properties and offered her opinion on each unit we looked at. She explained the differences between the HOA on townhomes versus Condo units. The unit we bought is perfect for our needs. We had to give 60 days notice at our apartment complex to break the lease but Anne arranged for [...]
- Don & Sherry M., Buyers
My agent, Anne Singleton, went above and beyond to assist with my purchase. I reside in Missouri and was purchasing a home from afar for my daughter. Being in the commercial and residential real estate market in St. Louis, I work with agents each and every day in Missouri. I can honestly say that Anne is the best agent I have ever had the pleasure of working with. She was in constant contact with me and helped my daughter find the perfect house. She even assisted with handling some items that [...]
- Renee B., Buyer
As cliche as it sounds, it is hard to describe how incredible and flawless our experience was while working with Anne. She was our own personal Wonder Woman! My husband and I stepped into the relationship with Anne as our buyers agent after having a very unpleasant experience with our selling agent. It was astonishing how quickly she was able to convince us that buying a house does not in fact, have to suck. From day one, she was timely, set expectations, and made the process as carefree as [...]
- Kyle and Gabi Plimack, Buyers
Contact
Hi there! How can we help you?
Contact us using the form below or give us a call.
Hi there! How can we help you?
Contact us using the form below or give us a call.