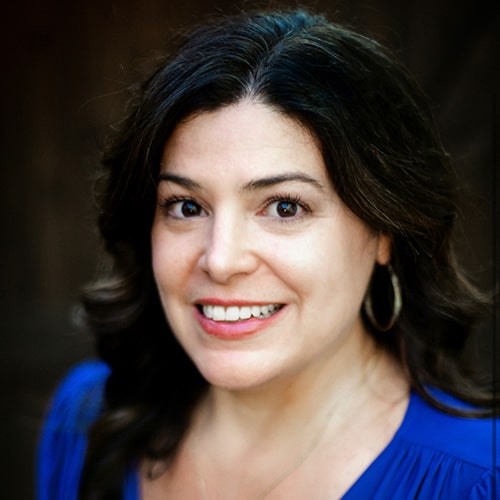 Senior Broker Associate
|
REALTOR®, CNE, CLHMS
For the past sixteen years I have been buying and selling in the Denver area, and over time, I have become a Denver neighborhood expert. I gather information the old-fashioned way: I eat at the local restaurants, find the little-hidden secrets in each neighborhood, frequent the many parks around Denver with my family, as well as studying market trends, architectural styles, and keeping well informed of the Denver housing market. It's this information, along with a dogged desire to match [...]
For the past sixteen years I have been buying and selling in the Denver area, and over time, I have become a Denver neighborhood expert. I gather information the old-fashioned way: I eat at the local restaurants, find the little-hidden secrets in each neighborhood, frequent the many parks around Denver with my family, as well as studying market trends, architectural styles, and keeping well informed of the Denver housing market. It's this information, along with a dogged desire to match my clients with their specific property needs, that makes me a valuable person to have in one's corner. With sellers, I realize the investment ramifications of their sale, keep tempo with our changing economic climate, and offer marketing options that are second to none that I have access to through PorchLight Real Estate Group.
I dive head first into each client and get as excited as they do with the purchase or sale of a home, taking personal care and ownership over each transaction. Buying a house is like getting married. Cold feet are okay but if you're not ready to walk down the aisle then you need to keep looking — and I understand that the process takes time. Selling a home is like giving your journals over to a stranger — it hurts a little. Housing decisions aren't just business, they're personal. That being said, it's important to me to help people make smart and financially sound housing decisions. So while I have an eye for envisioning a diamond in the rough, I know when to walk away from a property that might financially drain my client.
I have seen it all in my career: all of the emotion, the financial strategies, the disappointments, and excitement. I am a Certified Negotiations expert, and I use these skills on a daily basis. Add to that my continuing education in marketing, my knowledge of the Denver area, and my diligence as your representative, and you'll start to get a picture of what I stand for: the right house, at the right price, for the right person.
Office Location
3220 Lowell Boulevard
Denver, CO 80211
Contact Info
Specifications
Languages:
Specialties:
Service Area:
Anne's Testimonials
In 2009 Anne helped me purchase my townhome and had great experience so when looking to sell, she was my first call. It was the best decision I could have made with the attention, service and speed in which she was able to handle the sale of my home. My situation was unique in that I now live in California and was selling my rental in Colorado. There was a tenant moving out, repairs that needed to be made, installation of new appliances and other small issues from it being a rental the last 5 [...]
- Kevin Davis, Buyer/Seller
As cliche as it sounds, it is hard to describe how incredible and flawless our experience was while working with Anne. She was our own personal Wonder Woman! My husband and I stepped into the relationship with Anne as our buyers agent after having a very unpleasant experience with our selling agent. It was astonishing how quickly she was able to convince us that buying a house does not in fact, have to suck. From day one, she was timely, set expectations, and made the process as carefree as [...]
- Kyle and Gabi Plimack, Buyers
Anne was SO AMAZING to work with! She made the process of buying a first home so much easier than I ever could have imagined. She's extremely knowledgeable in her field and was extremely prompt in returning all my phone calls and text messages. She was great at finding me the perfect home (not far from Sloan's Lake). Anne doesn't waste any time..... she's efficient and gets the job done! She also negotiated a good deal for me by getting a few things thrown in from the builder (seller) to offset [...]
- Leanne W., Buyer
Quickly relocating to a new area can be very stressful. It can be difficult to decide which neighborhood will be the best fit as well as what traffic patterns will most affect a commute to work. Anne made this process as easy as possible for us. Making herself available when we needed her - as we were in a time crunch. She showed us a variety of neighborhoods and was willing to cross-cross town to look at "just one more" place on an already long day. Her involvement did not end at closing. She [...]
- Kathleen M., Client
"Anne is by far one of the best realtors, as well as people, we have had the pleasure to work with. Her expertise in the local market, thoughtful aggressiveness in negotiation, and personal touch make her a perfect agent to buy or sell with. Without her we would not have been able to find our forever home. We would recommend Anne to anyone looking for someone who will always be in your corner."
-Michael A., Buyer
I would highly recommend PorchLight Real Estate Group. Our realtor Anne Singleton was amazing! She is professional, knowledgeable, and really fun to work with. Anne and the PorchLight team were always available for any questions or concerns that we had throughout the process. We had a great experience with everyone we worked with. From the stager to the office staff. Anne is very experienced and really knows her stuff. If you are looking to get a great house in this crazy Denver market or sell [...]
- Ann D., Client
Anne is a great Realtor. Prior to working with Anne I have worked with other Realtors who I thought were perfectly fine. Once I worked with Anne I realized just how truly special she is. She is a true professional with a warm touch, always being totally focused on my needs. I know Anne is a very busy agent, but she always made me feel as if I was her only client. Anne is a great communicator and negotiator, a tireless worker always available at a moment's notice. I highly recommend Anne to [...]
- Bernie K., Client
We were very fortunate to have Anne as our agent. We have never purchased a condo or townhouse. But Anne was very patient showing us various units including new construction units. She was very knowledgeable about the properties and offered her opinion on each unit we looked at. She explained the differences between the HOA on townhomes versus Condo units. The unit we bought is perfect for our needs. We had to give 60 days notice at our apartment complex to break the lease but Anne arranged for [...]
- Don & Sherry M., Buyers
Anyone looking to buy a home should give Anne a call. She is the perfect balance of aggressive and compassionate advocate. My husband and I wanted completely opposite things in a home, and she was able to filter through our wish list against available inventory to save us time and effort in a competitive neighborhood. When things got hairy during the process, she was there to keep us focused and on track, while tirelessly problem-solving on our behalf. And when we got off track, her gentle [...]
- Kristi and Nathan Kelly, Buyers
"Anne Singleton from PorchLight was personally recommended to us, and we are so fortunate we were able to work with her to sell our house. She is a professional's professional who will make you feel like you are her only client. I was impressed with her strategy of how to best bring our Whittier house to market during these times of rising interest rates, and how she presented decisions to us that needed to be made while negotiating offers and getting to a successful closing. She always took [...]
— Nick B.,Seller
Contact
Hi there! How can we help you?
Contact us using the form below or give us a call.
Hi there! How can we help you?
Contact us using the form below or give us a call.