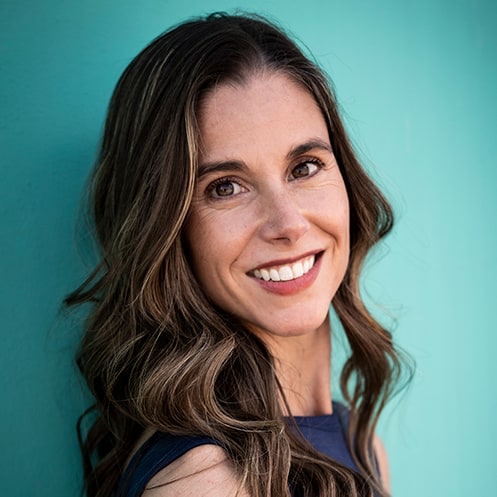 Broker Associate
|
REALTOR®
As a Realtor® I've been fortunate to work with many different types of buyers and sellers. What I love the most is connecting with my clients and remaining friends even after the transaction is complete. It's one of the best compliments I could receive and reflects many of the qualities that make me a great agent to work with—I'm friendly, honest and empathetic. I want you to feel comfortable working with me and know that I'll listen to what you want and need, then help you accomplish [...]
As a Realtor® I've been fortunate to work with many different types of buyers and sellers. What I love the most is connecting with my clients and remaining friends even after the transaction is complete. It's one of the best compliments I could receive and reflects many of the qualities that make me a great agent to work with—I'm friendly, honest and empathetic. I want you to feel comfortable working with me and know that I'll listen to what you want and need, then help you accomplish your goals. Being organized and resourceful, I will also get you to the finish line with as little stress as possible.
Becoming an agent has been incredibly fulfilling. I enjoy meeting new people and helping them realize their dreams of homeownership. Making the home buying or selling process more fun and less stressful for clients is another area where I shine. Negotiations and overcoming challenges come naturally to me. I also make myself available to clients at every step of the process and beyond. As a market expert, I hope you'll think of me as your local resource whether you're looking for the right neighborhood to call home or need recommendations for home remodeling pros, even great places to grab coffee.
Born and raised in Boulder, I appreciate this gorgeous place we call home and embrace the healthy Colorado lifestyle. After attending CU, where I graduated magna cum laude, I worked in Seattle for a little while, but the lack of sunshine called me home. Once I returned to Colorado, I became a mom and had the opportunity to stay at home with my daughter. When she was in kindergarten, I started looking for a career that would enable me to make a difference in people's lives. And it turned out that real estate was a natural fit thanks to being a knowledgeable, local market insider.
Outside of work, I enjoy spending time with my daughter Parker. She is a natural performer and always up for an adventure. We also have two cats, a Russian blue named Princess who is very moody and opinionated, and a Maine coon named Chester who frequently makes bad choices that get him into trouble. I also love reading, yoga, traveling, trying new restaurants and exploring Colorado.
If you're looking for an agent who is a helper at heart, a good listener and problem solver, I would love to help you reach your housing goals! Feel free to get in touch.
Office Location
2500 Arapahoe Ave., Suite 210
Boulder, CO 80302
Contact Info
Specifications
Languages:
Specialties:
Service Area:
Autumn's Testimonials
Autumn is super knowledgeable about the Denver/Boulder area and the housing market. She had our best interests at heart and was not focused on the sale, but rather ensuring we were getting all the things we needed as first-time homebuyers.
- Melinda N., Client
Autumn made the experience as easy and stress free as it could possibly be. Her experience and expertise made me confident that I was making the right decisions. She had answers to all of my questions and was a trusted advocate through every step of the process. I would highly recommend her as a realtor.
— Timothy K., Buyer
Autumn was a fierce advocate for us as we simultaneously bought and sold homes. She patiently walked us through every step of the (complicated!) process and made sure that we had our needs met. She was incredibly responsive, listened carefully and made sure that we got what we wanted in our new home. Autumn was creative in her problem-solving while always being friendly and fun to be around! We'd use her again!
- Shaunna M., Client
I know Autumn from our shared school community. While we had been friendly for a while, I can say that this process actually made us closer friends even though it is super stressful in this market to find that house that works for budget requirements and wish lists. Our family isn't the easiest to find something for and she was great about giving us excellent guidance, negotiating on our behalf, and respecting our lead as we navigated the process from initially looking to closing. So [...]
- Rachel C., Client
Selling our house with Autumn was nearly effortless through the entire process. Efficient and professional, she guided us every step of the way. Her knowledge of the market and realistic approach helped us make the best decisions along the way. Having bought and sold many properties in the past, this was by far the most enjoyable and rewarding experience we've ever had.
Jo H. & Richard W., Clients
Autumn was referred to us by Cara and Joe Keenan (with Realty Austin), who were our realtors in Austin for 23 years (bought and sold two homes with their help). We could not be more pleased with this referral. Autumn often made us feel like we were her only clients. She is warm, friendly, easy to be around, and she worked her booty off for us. This was not an easy move, as we left Austin without a home to move into here in Colorado. Autumn made the whole process so much easier than it would [...]
-K. Sarantakes, Client
We had such a wonderful experience working with Autumn. She was very knowledgeable and helped us through all of the details of buying our first home. She was very responsive to texts and calls and let us know any new information right after away. Autumn was so nice to work with!
- Vera Taylor W., Client
Autumn helped us find our house and submit an offer all within a few hours. Denver is a very competitive market and we expected to make a full-price offer, and the home that Autumn helped us find was reasonably priced. However, she worked with a researcher on the specific home that we chose and recommended that we make an offer below the asking price. Then she presented the offer to the seller's agent in a way that made it easiest to work with us and we got our home under contract below [...]
- Michael B., Client
Autumn and PorchLight were very patient, efficient, and extremely effective. Buying and selling and moving are so hard, and Autumn's team made it much easier and profitable.
- Jessie K., Client
Autumn did a fantastic job on a complicated multi-unit transaction. Even the opposing broker gave her kudos for the same. She pays a lot of attention to the details, knows the market well and communicates often and with great skill. She kept this one together for me and was there to see it close. Great job, Autumn!!!
- Rick M., Client
Contact
Hi there! How can we help you?
Contact us using the form below or give us a call.
Hi there! How can we help you?
Contact us using the form below or give us a call.