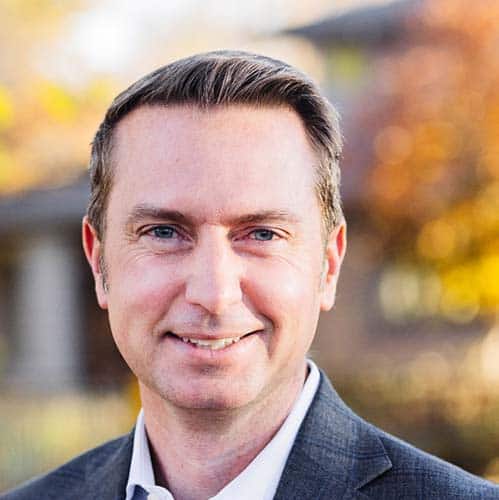 Broker Associate
|
REALTOR®, CNE, CLHMS
Why I love my job: When my phone rings it's because someone is about to make a life changing decision, and I'm truly honored they put their trust in me. Most of my clients are starting a new chapter in life. Maybe they are purchasing their first home as a young professional, maybe this will be their first home as a married couple or soon-to-be-married couple. Maybe their kids are getting older and they desire the offerings that come with a suburban home, or maybe the kids are grown and [...]
Why I love my job: When my phone rings it's because someone is about to make a life changing decision, and I'm truly honored they put their trust in me. Most of my clients are starting a new chapter in life. Maybe they are purchasing their first home as a young professional, maybe this will be their first home as a married couple or soon-to-be-married couple. Maybe their kids are getting older and they desire the offerings that come with a suburban home, or maybe the kids are grown and they want to downsize or move back into the city. Whatever their reasons might be, finding someone their new home is truly a passion of mine. Finding a home or condo in the Denver Metro area can be challenging because our city offers so many great little neighborhoods with unique shops and restaurants all within walking distance. I enjoy helping my clients navigate through the city in search of the perfect location that speaks to them. Whether they are looking for Central Denver's most modern and contemporary living (LoHi, RiNo, LoDo) or a historic home with charm and character (Wash Park, Platt Park, Park Hill, Highlands), I'm always up for the challenge of finding my clients the perfect home. Working with a seller is very special to me and it's definitely a different experience than a buyer purchasing a home. Most of my sellers have put a lot of time and money into their homes as well as created lifelong memories. I appreciate this and always approach the sale of their home as if I were selling my own. Think of me as a coach or mentor for your real estate needs. I'm very passionate about real estate, and finding my clients a home in central Denver with great resale value is one of my top priorities. Purchasing in Central Denver can be very tricky because the future value of a home can change dramatically on a block-by-block basis. I make sure my clients understand the fundamentals of a great investment BEFORE they buy.
Office Location
3220 Lowell Boulevard
Denver, CO 80211
Contact Info
Specifications
Languages:
Specialties:
Service Area:
Barry's Testimonials
I can't recommend Barry Kunselman enough! Fantastic service and execution in a challenging environment. You will be in great hands with Barry as your Realtor.
- Brett W., Client
Our experience with the sale of our home has been better than we could have imagined. Thank you so much Barry Kunselman for helping us with this transaction. You have made this transition so much easier on us, especially since we were out of state making this sale. Barry was always available to us, and was very attentive if we had questions and concerns. Barry was very helpful in explaining the whole process of the home sale and was able to orchestrate our home sale from start to finish with [...]
- Mary Markham-Mundt, Seller
Barry and his team of professionals, have everything covered for a great experience in buying or selling your property.  They have excellent marketing of the property, exhibit professionalism, are great at negotiations, and his staff are quick to respond to questions or concerns.  I highly recommend Barry and his team!
— Jack M., Seller
Barry and I go way back to when I lived in Denver a decade ago. So I knew that when I was ready to sell my house, he would be the realtor I'd want on my side. I knew he was super legit and on top of his game, but man did he blow away any expectations I had for this process. Previously, I had sold a condo with another realtor in CO, and selling this house with Barry made me realize how much I didn't understand during the sale of my condo because no one had taken the time to explain every [...]
— Hara, Seller
I have nothing but great things to say about Barry. He is persistent, timely, honest, diligent and kind. He made selling my condo one of the easier transactions I have participated in in a long time. I would highly recommend him as an agent.
- Chelsey, Homeowner
Barry was amazing! Given the current extremely competitive market buying a house is anything but easy. We are first time home buyers to add to it. Barry walked us through everything, was always available to show a house or answer questions, and helped us make the right decisions. Most of all Barry went above and beyond to convince the seller of our house that we were the buyers they would want to work with, in turn we got a perfect little house!
- Whitney Sayer, Buyer
Barry was amazing to work with! He made the whole process understandable for first-time home buyers. I would highly recommend Barry and PorchLight for your real estate needs. We will be using them in the future.
- Sandi H., Client
Barry was great to work with throughout the home buying process. At closing the listing agent mentioned that Barry was very responsive, and that his hard work was the reason our offer was accepted. Barry always went above and beyond, and his efforts definitely paid off.
- Kenny, Homeowner
Barry made securing my first Colorado home amazingly easy.  Having heard how competitive the market is in the Denver area, I was braced for a long, difficult process. Instead, all I had to do was tell him what I was looking for in a home, he found it and 30 days later I closed on my townhouse.  I was kept informed and advised as to the best next step,   He is extremely knowledgeable and strongly advocates for you as a client. I highly recommend Barry to anyone who is looking to buy or sell a [...]
- Sandi Heffelfinger, Client
"I couldn't be happier with all the support Barry has given me and my daughter for over 13 years now. I'm retired and not likely to catch up with internet savvy so please help me broadcast a 5 star plus rating for my friend in anyway you can.Thanks to you and your whole Porchlight team!"
-Doug B., Buyer
Contact
Hi there! How can we help you?
Contact us using the form below or give us a call.
Hi there! How can we help you?
Contact us using the form below or give us a call.