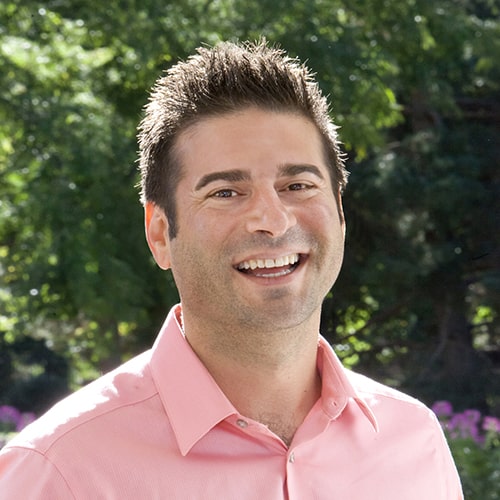 Broker Associate
|
REALTOR®, CNE
My Real Estate Philosophy: Real Estate is everywhere; literally, it is every place that you can be. Whether private, like our homes and businesses, or public like our parks, municipal buildings, or infrastructure, you can't go anywhere without being impacted by real estate. Having been born and raised in Chicago, I have both types of 'mid-west' perspectives. Living in Denver for the greater half of my life has taught me how to get things done in Denver. I apply skills that I learned in my [...]
My Real Estate Philosophy: Real Estate is everywhere; literally, it is every place that you can be. Whether private, like our homes and businesses, or public like our parks, municipal buildings, or infrastructure, you can't go anywhere without being impacted by real estate. Having been born and raised in Chicago, I have both types of 'mid-west' perspectives. Living in Denver for the greater half of my life has taught me how to get things done in Denver. I apply skills that I learned in my 6 years of practicing real estate, 4 years earning my degree at the University of Denver, along with my post-graduate 8 year endeavor of starting a successful off-campus deli known as The Treehouse Café. I believe that Denver is a growing metropolis with a lot to offer its many residents. Having lived through the past 20 years of its 'growing pains,' I understand the amazing transformation and difference that we make! I'm always looking to improve our city and make it a better place to live work and play! We all help to shape the growth of our city through constant effort one home, business, and park at a time. My Approach to Real Estate: To give the best service that I possibly can in every situation. This means going above and beyond the requirements of my job. Whether it's meeting with you after hours, picking up some paperwork from your home, or helping you find a reputable contractor, I'll do whatever I can to make this transaction easier for you and your family. You can count on me to listen to your needs and help you get what is most important to you. Many times this includes using my vast network of relationships that I've built throughout the years to find something special or unique to you. No two transactions are the same and my goal is to minimize the problems and stress that you may face during such a big life change.
Office Location
201 University Blvd., Suite 200
Denver, CO 80206
Contact Info
Specifications
Languages:
Specialties:
Service Area:
Ben's Testimonials
Ben did a great job getting our house ready to sell. He was right on the money with his tips to make the very marketable. The traffic we had was constant. If not through individual appointments he setup open houses as well. He was very advisable on next steps to take on the various offers we received. His knowledge of the area and market atmosphere was second to none. On top of all that he was straight forward and honest with us and potential buyers.
- Patrick Doyle, Seller
Another win with Ben Berman and the team at PorchLight. I flip houses and have sold three properties through PL and Ben in the last 10 months and the experience gets better with each one sold. Ben has shown what a real estate agent should be; knowledgeable, sharp at negotiations, available, and in all facets on top of it. I've dealt with all types of real estate agents and paid way too much for a lot less, with Ben and PorchLight I've gotten my money's worth 10 fold. Thanks everyone [...]
- John Crays, Client
Ben sold us our house this year, and we love it. My fiancé and I looked at a bunch of homes in the Wash Park / Platt Park neighborhoods, but Ben was open and honest about which homes he thought were good deals and did not mind going the extra mile searching and being patient. Also, he is very good finding potential structural / maintenance problems with a house. After purchase, he helped recommend a good repair guy for our sprinkles and has good local knowledge.
- Anonymous, Buyer
We were extremely fortunate to retain Ben's services and marketing of our main residence and we have since retained him to sell another of our homes also. We have had the privilege of recommending him to friends who have also been equally pleased with Ben's performance and professionalism in marketing and selling their homes. We are continuing to recommend him to everyone we know interested in selling or buying a home. We've enjoyed the prompt, honest, and fun service he always [...]
- Anonymous, Client
It's no secret, buying and/or selling a home in the Denver market these days is no joke. Managing the stress that comes with the various real estate activities - when to list, finding the right buyer, choosing the right lender, going under contract, and finally, closing on your new home - can be challenging. That's why you need a Ben Berman in your pocket. Ben keeps it real. He cuts through the b.s. with knowledgable and honest advice. He had our house under contract within hours of [...]
- Hillary & Dan, Buyers & Sellers
Ben did an outstanding job helping us get our house ready to put on the market. He was quick to respond to texts, phone calls, and emails. The photos and staging attracted many buyers. When we had multiple offers, Ben led us through the negotiation process, which resulted in the sell of our house to a motivated buyer. He was always honest and positive throughout the entire process."
- Jennifer Rawlings, Seller
Contact
Hi there! How can we help you?
Contact us using the form below or give us a call.
Hi there! How can we help you?
Contact us using the form below or give us a call.