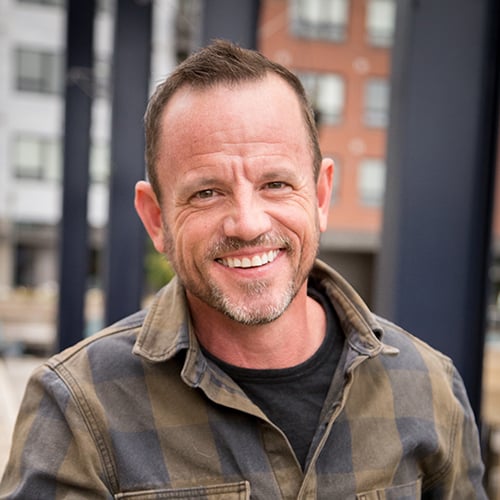 Senior Broker Associate
|
REALTOR®, CME, CNE, SRES, SFR
There's a saying that defines me as a person and my approach to real estate, "How we do one thing is how we do everything." This is why I have developed a system to ensure that my clients get what they're after, whether buying a home or selling the place they currently call home. For over 25 years, I've been building and evolving my system so that I can help clients make solid real estate decisions. It's enabled me to assist with all types of transactions, from first-time buyer townhomes [...]
There's a saying that defines me as a person and my approach to real estate, "How we do one thing is how we do everything." This is why I have developed a system to ensure that my clients get what they're after, whether buying a home or selling the place they currently call home. For over 25 years, I've been building and evolving my system so that I can help clients make solid real estate decisions. It's enabled me to assist with all types of transactions, from first-time buyer townhomes to multi-million-dollar estates, mountain properties, land purchases, multi-family investment properties, you name it.
As a Real estate profesional, I don't just jump into viewing homes or working on a listing in most cases. I take the time needed to guide each client in a manner that is effective, efficient, educational, and even enjoyable. Once we've discussed goals and expectations, I step in as the quarterback. I call every play, read the defense, and look three steps ahead helping to avoid any potential speedbumps. Scoring touchdowns and getting the "W" is my specialty. Along the way, you'll find that I am honest (zero BS), tenacious, and dedicated. And I always keep it real.
My passion for the industry started from my father, who was a developer in Denver in the early 80's. In the early 2000s, I started my own career in new home sales. After eight incredible years of learning, growing, and achieving awards for sales and customer service, I found myself wanting to give more to my clients, both personally and professionally. Now, over 25 years later, I'm still just as driven and passionate about helping people achieve their real estate dreams.
Outside of work, I'm lucky to live in a fantastic Littleton neighborhood in Columbine Valley with my wife of 12+ years, our daughter, who is 8, and an exuberant Belgian Malinois. I'm a second-generation Colorado native and genuinely love all that this state has to offer. I pride myself on living a Colorado lifestyle, racing and riding mountain bikes in the spring, summer, and fall, then skiing in the winter months. I also have three black belts, I'm a Gemini, my favorite color is blue, and I'm allergic to mean people.
I've found that many people who move here or currently live here want to embrace the outdoor Colorado vibe as well. I'd be happy to help you find the right location to do just that, as well as a house that you'll want to make your home. Get in touch!
Office Location
6759 E Belleview Ave
Denver, CO 80237
Contact Info
Specifications
Languages:
Specialties:
Service Area:
Ben's Testimonials
Ben Ellefson is the best realtor that I have ever worked with. Ben helped my wife and I buy our first house here in Colorado 3 years ago. Recently he helped us sell that house and helped us with the purchase our dream home in Parker. He will go to bat for you and will stop at nothing to make sure everything is taken care of and completed in a timely manner. If you are looking for a great realtor and individual you need to call up Ben to help you with your next home purchase or sale. You will [...]
- Zach & Jaime, Buyers & Sellers
We cannot thank Ben Ellefson enough for his hard work and dedication to make sure we were satisfied with the final sale of our home. He understood that it had been 38 years since the last time we sold a home and the nervousness and stress that we were under; he kept us calm through the process and we couldn't have asked for a better agent. We found out about Ben Ellefson through some close friends of ours who had Ben Ellefson sell their home back In February 2021 and highly recommend him. They [...]
- Larry and Peggy M., Sellers
Ben Ellefson did an outstanding job of keeping the transaction on track, and even inquired if the closing could be done sooner, which I didn't know was possible. He explained everything courteously, especially to the buyer, who was a newcomer to real estate. The lender was also impressed with his professionalism and timely communications. Thanks, Ben, and PorchLight for a great experience!
- Connie E., Client
Ben Ellefson is a top notch realtor that help me find my dream home. Due to his extreme level of professionalism, knowledge and super quick action I was able to secure a home that had a lot of competing offers. He is phenomenally attentive, down to earth, kind and an absolute go getter. I am certain that I could not have found my dream home without his help and willingness to make viewings on last minute notices. He took the time to answer all of my questions and explained the whole home buying [...]
- Christina Hunt, Buyer
We were looking for our first home to buy and were referred to Ben Ellefson by a friend. This was the best decision we made because Ben was there for us every step of the way. From offer to closing, we could not have asked for a better partner in this process and will continue to refer him to anyone looking to buy a home!
- Ashley Koop, Buyer
Ben Ellefson did a superb job as my agent from the beginning to even after the closing. He is a consummate professional, knows the market extremely well, and displays excellent customer service skills. I highly recommend him to anybody looking for an honest and hard working real estate professional!
- Chris Kleinhenz, Client
I was very overwhelmed going into the home buying process and once we met Ben Ellefson I felt like we could totally do it. He explained everything in a way that we could easily understand and made us feel very comfortable and ready to go. His vast knowledge of the Denver area helped us narrow down the perfect area for us, and made touring houses exciting! He was honest and we could tell he truly wanted to help us find the perfect home. When we did, he made the process so easy and was always [...]
- Samantha & Andrew F., Buyers
The thought of buying a house popped in my mind and I reached out to Ben to see if this could become a reality. Ben lead me in all the appropriate directions to make this process as easy as possible. We looked at houses in one weekend and I found the one that was perfect for me. Ben assured me this would happen, however, I was a bit skeptical in this market. Ben is very knowledgeable in the process and knows the market. He has great & concise communication. He assured me that the process was [...]
- Sarah Z., Client
Ben Ellefson is absolutely the best in the biz! We have worked with Ben on multiple transactions over many years and have referred him to our family and friends who have also enjoyed working with him. He's knowledgeable, patient, responsive, energetic and very passionate. Ben always goes above and beyond and exceeds our expectations every time we work with him. Ben's worked through several difficult and tricky transactions with us and always figures out a solution to get the deal done. His [...]
- Tanya Leung, Client
This is our second time buying a house with PorchLight Real Estate Group and working with Ben Ellefson. Both times, we have been so grateful to have such a great team working with us. Ben is exceptional at what he does, and even better, he truly cares about us and the decision we make. He has guided us to make very good decisions for ourselves and for our future. He's honest, responsive, easy to work with, hard working, genuine, and just all around a good person. We know that when we're [...]
— Braden & McKenna J., Sellers
Contact
Hi there! How can we help you?
Contact us using the form below or give us a call.
Hi there! How can we help you?
Contact us using the form below or give us a call.