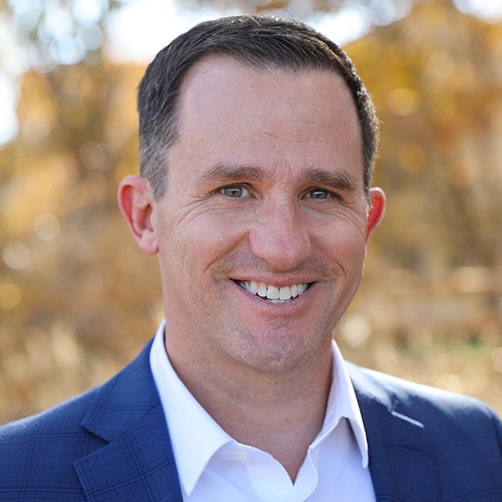 Broker Associate
|
REALTOR®
I've been working full-time as a Realtor since 2004, and in that time have had the good fortune to gain a wealth of experience in residential sales, land deals, investment properties, and large multi-family projects. I have personally closed over 300 transactions and enjoy putting every bit of my experience to work for each one of my clients, whether it's helping them land that first condo, selling a cherished family home, or assessing that next great rental [...]
I've been working full-time as a Realtor since 2004, and in that time have had the good fortune to gain a wealth of experience in residential sales, land deals, investment properties, and large multi-family projects. I have personally closed over 300 transactions and enjoy putting every bit of my experience to work for each one of my clients, whether it's helping them land that first condo, selling a cherished family home, or assessing that next great rental property.
I was lucky to have a rewarding career as a high school science teacher before my real estate life, working in both New York City and here in Colorado as a biology, biotechnology/genetics, and environmental sciences teacher.
I love living in Boulder County, and when I'm not working hard for my clients you'll find me spending time with my wife and teenage daughter as dedicated volleyball parents, playing with our menagerie of rescue animals, or out hiking, biking, skiing, dirt biking, or travelling. Our family loves hosting exchange students and we're looking forward to our next hosting duties this coming school year.
Office Location
2500 Arapahoe Ave., Suite 210
Boulder, CO 80302
Contact Info
Specifications
Languages:
Specialties:
Service Area:
Bob's Testimonials
Bob assisted me with two transactions; the sale of a rental property and the purchase of a townhome. Bob was professional, attentive and thorough. Both transactions were smooth and drama-free. He knows his business and had terrific advice. My rental home sold for the price I wanted in just a few weeks during a depressed market. When I purchased my townhome, he negotiated for an excellent price and again, the transaction was seamless. In fact, the service I received from Bob was far superior to [...]
- C. R., Client
Bob did everything he promised and more. He is knowledgeable, responsive and provides great insider information on how to save as much money as possible on both the buying and selling sides of real estate. I've recommended Bob to several friends and each had a similarly outstanding experience.
- Justin M., Client
Hands down, Bob Connors is the best real estate agent in the Denver metro area. He is a true professional and takes pride in his profession. Bob is honest, transparent, knowledgeable and will go the extra mile to sell or buy your home. I would highly recommend Bob to anyone who is looking to purchase or sell their home.
- Client
Bob was unbelievably helpful and resourceful in selling my house!  He's by far the best agent I've ever worked with.  He was able to get me 200K over our asking price, and even more impressively, when my first buyers failed to show up at closing, he skillfully worked the phones and got me the same price again (even though the market had softened).  He is always going the extra mile, and I even found him pressure washing my patio and sawing up a dead branch when the need arose!  He is very [...]
Lakshmi, Seller
I have worked with Bob on multiple home sales. Ultimate professional! In 2014 he sold two homes for me and 2016 he sold one. The 2014 deals went smoothly and the 2016 deal had issues with lender and realtor responsiveness. Bob handled everything in a timely fashion with superior results.
- Tom F., Client
Bob is amazing! We saved THOUSANDS of dollars when selling our home and still had a real estate agent who far exceeded the service, knowledge and skill level of most other agents. We couldn't be happier!
- Client
Bob Connors is an excellent agent with knowledge of the market and attention to detail.  He is a great guy and we highly recommend him!
- Jennifer B., Client
This has been the second time that my husband and I have worked with Bob. In the past, he helped us sell a home in a difficult market, this time he worked with us to close on a house that we wanted to buy. His recommendations and experience helped us to get the dream house that we wanted! Bob is very responsive, knowledgeable, and detail-oriented and made the home buying process easy. I would recommend him to anyone looking to sell or buy a house in this area!
- Christina S., Client
Bob was an amazing agent. Very professional, very friendly, and always communicated with me promptly. He never tried to sell me on a property just to make a sale/commission. Always arrived on time (if not early) to look at properties with me. Most importantly—he is experienced and knowledgeable with contracts (which is the main reason you hire a REALTOR®—this can prevent you from losing your earnest money and other pitfalls in buying/selling real estate!) I highly recommend Bob Connors for ANY [...]
- Steve C., Client
Contact
Hi there! How can we help you?
Contact us using the form below or give us a call.
Hi there! How can we help you?
Contact us using the form below or give us a call.