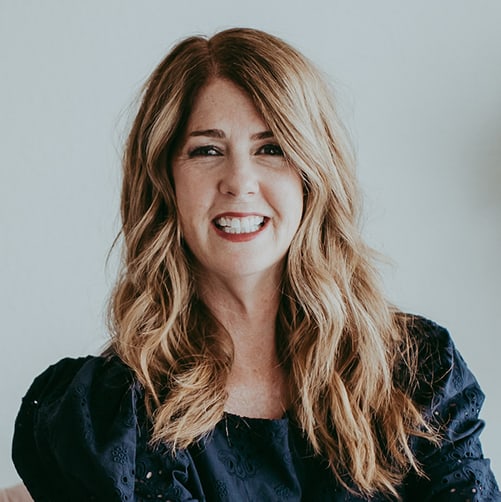 Broker Associate
|
REALTOR® Green Broker
My parents' chosen professions had a profound effect on me growing up—my dad was a successful Realtor in San Diego, and my mother a kindergarten teacher. Influenced by the respect I had for both of them and the focus and dedication I saw them putting into their careers, I worked in the real estate industry throughout college and became a teacher when I graduated. Education has always been and continues to be a passion of mine. I taught for 20 years, until fate led me to a career change, [...]
My parents' chosen professions had a profound effect on me growing up—my dad was a successful Realtor in San Diego, and my mother a kindergarten teacher. Influenced by the respect I had for both of them and the focus and dedication I saw them putting into their careers, I worked in the real estate industry throughout college and became a teacher when I graduated. Education has always been and continues to be a passion of mine. I taught for 20 years, until fate led me to a career change, and I leapt back to real estate. Not only because I love everything about houses, but because it gives me an opportunity to continue in education—educating my clients, and continually educating myself. As a former teacher, I'm organized, love analyzing data, and have almost endless patience—which serves me just as well as a Realtor as it did from the front of a classroom.
As a Realtor, I pride myself on being communicative and friendly, balancing the strategy and negotiation skills of getting clients the top dollar on their investment, with the friendliness and personal attention to serve as a true resource for my clients, and help them achieve the dream of homeownership. I particularly enjoy working with selective buyers looking for their perfect place in the luxury market, and those relocating to Colorado and searching for the right neighborhood and home to call their own.
In searching for my own ideal home amid local brokerages, I was drawn to PorchLight for their top-notch technology, tools and marketing that allow me to offer the very best service to my clients. The icing on the cake was that PorchLight is a local and woman-owned company with deep ties to the community.
When I'm not hard at work representing my clients, you can find me in Longmont, enjoying all the hiking, camping, and other outdoor adventures Colorado has to offer, or traveling with my kids. I understand well the challenges of balancing family, work and buying or selling a house and I want to help you face those challenges and find your dream home.
Office Location
2500 Arapahoe Ave., Suite 210
Boulder, CO 80302
Contact Info
Specifications
Languages:
Specialties:
Service Area:
Bonnie's Testimonials
Go no further than Bonnie. She listened to our list of needs, was patient and tenacious, making certain to carefully and thoughtfully make the effort to find us exactly what we were looking for. This is what we all need! Thanks Bonnie!
- Joelle Spinoso, Client
Working with Bonnie was such a pleasurable experience. She is sincere, hard working and made sure we got all the information we needed. We are so happy to have our dream home. I highly recommend Bonnie, and she will make the mission possible for you too!
- Ginny Lee, Client
Bonnie is wonderful! As a first time home buyer, she helped so much by making sure we understood everything about the process and paperwork. Bonnie guided us with what to look for in a home so we didn't get in over our heads. She was extremely patient and tried her best to help us to see as many houses as possible in the small time frame we had with work. If you are looking for a realtor who treats you like family, Bonnie is it!
- Alyse Rachel, Client
Bonnie is the best! We were in a rush to sell our house and had very little time to prepare. Bonnie saved us! She listened to our needs, told us exactly what we needed to do, down to every last detail. She came by the next day to beautifully stage our house and the pictures were beyond our expectations! We had an offer on our home in a week! We couldn't have done it without her. I recommend Bonnie for all your buying and selling needs!
- Melissa Gerard, Client
Bonnie is an amazing realtor! She is currently working with my fiance and I with our new construction. We are first time home owners and are so thankful we have Bonnie to help us every step of the way. She is knowledgeable, insightful, and just incredibly generous. Highly recommend Bonnie Beam to be your realtor!
- Kelsey Kirsch, Client
Bonnie Beam worked with us to sell our house and then buy our new home. She was responsive to show us homes shortly after we contacted her by phone on a Sunday afternoon. She is genuinely enthusiastic! When it came time to prepare our home for showings to sell it, I quickly saw she has a gift for staging; she is very talented. As a previous military family who has relocated several times in the past 11 years, we have worked with many real estate agents. Bonnie is professional, friendly, [...]
- Luci Kidd, Client
Bonnie was so helpful. I wasn't sure what to do with my rental house. I had given up because it was overwhelming. She came up with lots of options to help me. I think we found the best solution, and the sale went quickly and smoothly. I would highly recommend Bonnie!
- Kim Duzenac, Client
Bonnie Beam was really amazing to work with! We had the privilege of experiencing her expertise and professionalism on both the buyer and seller side of the market, and we have no doubt that her creativity and attention to every detail allowed us to both sell our house and land our dream home! In the crazy market we were in, she had great suggestions for staging our home and finding a buyer, she worked tirelessly at all hours, and was always willing to go the extra mile to show us new homes [...]
Wyatt & Alia F., Clients
Bonnie is WONDERFUL! Kind hearted and treats you with such kindness and respect. After just one day of being with her she knew exactly what we were looking for and was able to go out with each party individually and knew what the other would like to see in a house. She was very quick in getting showings taken care of and wanted to help find a place. She was willing to go the extra step to call everyone and talk to them about any questions we might have had. Bonnie really does a great job [...]
- Megan Sykes, Client
I was referred to Bonnie by my son and his wife who recently bought a home. I actually looked at houses with them with Bonnie. I could see that she was a wonderful person and liked the way she had their best interest at heart. So when I decided to buy a property, Bonnie was an easy choice. She treated me the same and still does after my purchase. I would recommend her to my friends or anyone who needs a great realtor.
- Dave, Client
Contact
Hi there! How can we help you?
Contact us using the form below or give us a call.
Hi there! How can we help you?
Contact us using the form below or give us a call.