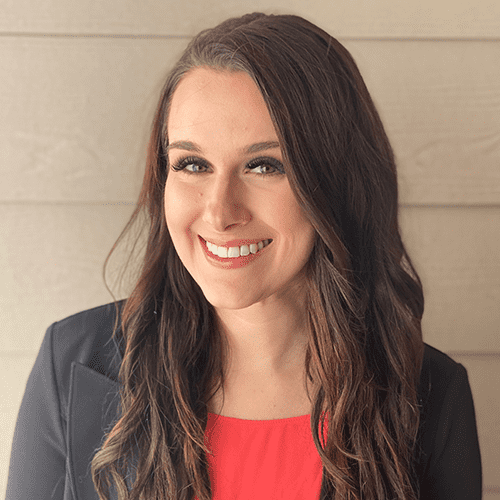 Broker Associate
|
REALTOR®
As an agent, I believe in educating my clients so they can not only rely on me for advice but feel confident enough to make their own decisions. I like to give clients a good overview of the entire process so they're familiar with the steps and it seems less overwhelming. Knowing what's next allows people to relax and enjoy the journey. Life is too short to not have fun, so whether you're buying or selling, we'll have a good time getting you to the finish [...]
As an agent, I believe in educating my clients so they can not only rely on me for advice but feel confident enough to make their own decisions. I like to give clients a good overview of the entire process so they're familiar with the steps and it seems less overwhelming. Knowing what's next allows people to relax and enjoy the journey. Life is too short to not have fun, so whether you're buying or selling, we'll have a good time getting you to the finish line.

I am also very honest and open. I could never pressure my clients to buy or sell a home if I didn't truly believe that it was in their best interest. My goal is to establish lifelong relationships with my clients, and I always work my hardest to deliver the best buying or selling experience possible. I love providing a seamless selling experience that includes a substantial return—or helping out a client who never dreamed of owning a home get into their own place just two months later.

My career actually started in the fitness world with my bachelor's degree in sports and exercise science. I was good at meeting new people and enjoyed helping clients, building relationships. However, I wanted to grow and push my limits beyond what the industry would allow. I then got into sales for Mary Kay and excelled. Finally, it was my mom who suggested real estate. She told me one day, "You seem to have a knack for sales but wouldn't it be great if you sold something bigger than cosmetics…like a house!" Less than a year later, I was licensed and working with an incredible mentor. I found my passion and have never looked back.

I live in Broomfield with my boyfriend and our Husky, Dakota, but think of myself as a Colorado nomad. My family is from Greeley, I lived in Windsor for a few years, and for now, Broomfield is home. While I am frequently on the move, I've fallen in love with the Denver/Boulder area. Both are great for trying out local bars and catching concerts at amazing venues. I also enjoy hiking, camping, traveling, yoga, and heading to the mountains for snowboarding in the winter.

Want to tackle your real estate goals and have fun doing it? Then let's get started.
Office Location
2500 Broadway
Boulder, CO 80304
Contact Info
Specifications
Languages:
Specialties:
Service Area:
Carly's Testimonials
Carly was wonderful to work with and helped me purchase my dream home!  I couldn't be happier with how things went. Throughout the buying process, Carly was very professional and attentive towards my needs.  She took the time to understand what I was looking for and was well prepared for every interaction we had.  I never felt any undue pressure during the process, and I truly believe she was always looking out for my best interests.  Carly was always available to work through any issues or [...]
Ty S., Buyer
Working with Carly was the best! Not only is she super easy to work with but she also works really hard to get you a place that matches what you want and is within your budget. She really knows her stuff. I highly recommend Carly McLean to anyone who is looking to get a place of their own and get out of renting!
Nick I., Client
Contact
Hi there! How can we help you?
Contact us using the form below or give us a call.
Hi there! How can we help you?
Contact us using the form below or give us a call.