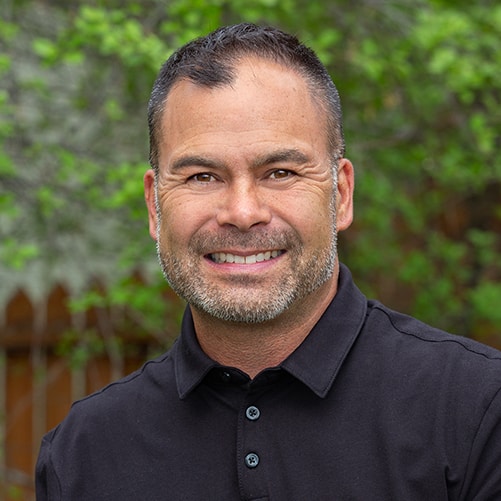 Managing Broker
|
REALTOR®
I am originally from Connecticut and after a couple visits to Colorado, I quickly fell for the gorgeous weather and anything that would bring me into the mountains. Colorado became home in 1994 after deciding that working as a Sales Manager for a large winery was not as good as they made it sound in the interview. Everything I owned was either stuffed into or tied onto the roof of my Volkswagon Jetta and I haven't looked back since! I currently live in Denver's Mayfair neighborhood, [...]
I am originally from Connecticut and after a couple visits to Colorado, I quickly fell for the gorgeous weather and anything that would bring me into the mountains. Colorado became home in 1994 after deciding that working as a Sales Manager for a large winery was not as good as they made it sound in the interview. Everything I owned was either stuffed into or tied onto the roof of my Volkswagon Jetta and I haven't looked back since! I currently live in Denver's Mayfair neighborhood, but have lived in Boulder, Capitol Hill, Cherry Creek, Congress Park and Park Hill over my 25 years in Colorado.
My real estate career began in 2005, when I was The Denver Board Of REALTOR®s Rookie of the Year. I have been fortunate enough to be involved in over 15 years of real estate transactions representing buyers, sellers, developers and countless repeat clients that have become friends. Working to help my clients achieve their real estate goals requires attention to detail, contract knowledge, understanding of the current market environment, different styles of negotiation and the ability to cater to individual expectations.
Although traditional residential buying and selling is the bulk of what I do, my experience also includes land acquisitions, vacation rentals, helping investors build/liquidate portfolios, and being part of a sales team for a 42-story, 496-unit residential condominium building located in the heart of Downtown Denver.
Office Location
201 University Blvd., Suite 200
Denver, CO 80206
Contact Info
Specifications
Languages:
Specialties:
Service Area:
Chad's Testimonials
From the introductory meeting to the final closing PorchLight Real Estate Group in general and Chad Mendoza in particular, were the consummate professionals. Chad thoroughly researched the market and determined that our home could sell for a substantially higher price than suggested by any of the other agents with whom we met. This reflects Chad's deeper-than-usual understanding of the Denver real estate market in general and the Cheesman Park/Congress Park/Botanic Gardens area in particular. [...]
- Doug & Barb C, Sellers
"Chad Mendoza was AMAZING!!! He was extremely helpful throughout my whole home building/buying process!! Chad was informative and asked questions to the builder that I didn't even think of - so grateful! I highly recommend Chad for any and all of your Realtor needs!"

— Emily C., Buyer
First off Chad is a wonderful agent, he is confident and he knows the market. He is always on top of things and made sure my concerns were always answered in a timely manner. He made sure the condo was set to show and show it did. He arranged for the stager, photographer, cleaner, and even the little details like clean windows and cabinets. All these value-added touches are worth it all. After the cleaning and staging the and the photography, he put it all together on the web and in print. All [...]
- John H., Seller
Chad Mendoza is amazing!  He helped me find exactly what I was looking for at an affordable cost, in the area that was a perfect commuting distance.  His knowledge of the area, professional work ethic, and attention to detail was outstanding.  I would highly recommend Chad and PorchLight to anyone!
- Jennifer M., Buyer
Chad Mendoza at PorchLight was absolutely fabulous to work with on our recent home purchase. The market in the Denver area is very competitive for buyers right now, and Chad did a wonderful job guiding us through the process here. He tailored our home search to meet our needs, and he was extremely patient and informative during our numerous showings. After several offers, we finally found our home. We couldn't have done it without Chad's expertise and experience. He made a very [...]
- Laura N. and Alex E., Buyers
I first had the distinct privilege of working with Chad when I bought my first home back in 2005. His patience, understanding and knowledge of the industry and market made my first home purchase very natural and not the overwhelming experience you always read about or watch on T.V.. That is why throughout the past 13 years I have recommended Chad to anyone I hear wants to sell or buy a home in the Denver Metro Area, even to my parents who want to move here. And also why I utilized his services [...]
- Cory Jones, Buyer
Chad was way more than we could have ever hoped for as a real estate agent when shopping for our first home. In Denver's insane housing market, you need someone you can trust, someone that will keep you away from the bad decisions, and keep you focused on your wants and needs. We called Chad our housing detective, looking into all the nooks and crannies of the homes we would look at, so we could really see what we were getting ourselves into. He would be the voice of reason, and save us [...]
- Christian and Stefanie Sroka, Buyers
Our home appraised at the end of 2019 for $355k. So, when it came time to sell this year, we weren't expecting much but knew things were favoring sellers. As our agent, Chad Mendoza really ran the numbers to get us the best price, adjusting way upwards according to his analysis of the market. By the time our home went on the market, he bumped it up again but not outrageously. We were nervous but knew we could trust his expertise. PorchLight also provided incredible staging and photography [...]
- Dez and Brittany J., Clients
Contact
Hi there! How can we help you?
Contact us using the form below or give us a call.
Hi there! How can we help you?
Contact us using the form below or give us a call.