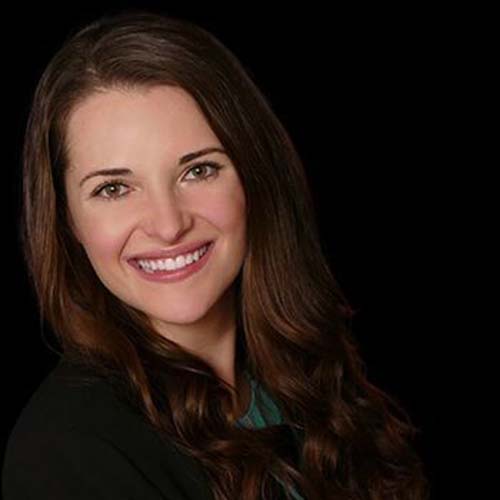 Broker Associates
|
REALTOR®
When working with my clients, I find that the most efficient and least stressful approach is to start with a consultation before we jump into things. We'll talk about what's going on in the market and how the whole process works. For buyers, I'll get to know specific wants and needs, discuss their budget, and set expectations. I've found that clients are more confident and able to move quickly if they have time to absorb this information [...]
When working with my clients, I find that the most efficient and least stressful approach is to start with a consultation before we jump into things. We'll talk about what's going on in the market and how the whole process works. For buyers, I'll get to know specific wants and needs, discuss their budget, and set expectations. I've found that clients are more confident and able to move quickly if they have time to absorb this information first.
While I graduated from Texas A&M University with an economics degree, I knew that staring at spreadsheets all day was not the job for me. Thinking back on my coursework, I found the housing market particularly interesting, which led me to explore what a career in real estate would look like. Around the same time, I had family members investing in a home to renovate and transform into a short-term rental. The process was absolutely fascinating, and I soon made my decision to become a Realtor.
Today, I'm still thrilled whenever I have the opportunity to help first-timers make their dreams of homeownership come true. Being resourceful and detail-oriented, I'm also skilled at getting my sellers a top-dollar offer and guiding the deal all the way to the closing table. You'll find that I am friendly and easy to work with—I love meeting new people and creating lasting relationships.
If I'm not working, you'll typically find me out hiking, cycling, skiing or fishing. I also love time at home with my furbabies and fiancé where I enjoy cooking, baking and watching sports. We live in the Candelas community of Arvada, halfway between Golden and Boulder. From here, we have easy access to local trails as well as I-70 if we want to head out to the mountains. We also saw buying in an area that's growing and developing as a great investment opportunity.
Whether you're looking to buy or sell a home, I'd love to provide you with my own professional knowledge and all the market insight you need to achieve your goals. Let's talk!

Office Location
3220 Lowell Boulevard
Denver, CO 80211
Contact Info
Specifications
Languages:
Specialties:
Service Area:
Chelsea's Testimonials
Chelsea was beyond helpful with every step of the home buying process. For me and my wife being first-time home buyers we were not fully prepared for all that home buying entailed, but Chelsea was round the clock support. When it came to closing and getting our deal in the top Chelsea was above and beyond knowledgeable about the market to write up the best offer that landed us our beautiful home. Would 10/10 recommend Chelsea to anyone and everyone who is looking to get into the home of their [...]
If you're in Colorado and looking for a realtor, choose Chelsea. Period. This was my first real estate transaction and Chelsea took the time to meet with me in person, walk through the process and answer every question I had (and there were plenty). She is prompt, organized, knowledgeable, and has a winner's attitude - which was invaluable in getting under contract in this 2021 Colorado real estate market. She is a true professional and I'd recommend her and her team to anyone.
Chelsea was amazing to work with! The thing that stood out the most was how on top of her work she was. She was very prompt in responding to us and providing us with the info that we needed. Even when she was on vacation, she was there to help. Love the dedication! She was also very accurate in her estimations of what houses might go for and how we should structure our offers. 10/10 would recommend Chelsea
Contact
Hi there! How can we help you?
Contact us using the form below or give us a call.
Hi there! How can we help you?
Contact us using the form below or give us a call.