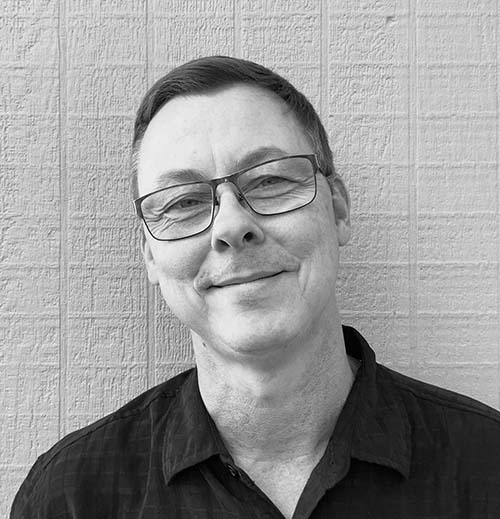 Broker Associate
|
REALTOR®, CMAS
I have been a licensed real estate agent since 2017. For two years, I was the Director of Sales at the Scott Bechtel Group in Champaign Illinois where I helped guide our team to 90+ closings each year. Last year I moved to Colorado to be closer to my family in Evergreen Colorado where I focus on residential sales in the Foothills and the western Denver metro area. Prior to my career in real estate I was a university faculty member and taught painting and drawing for 20+ years. I ended [...]
I have been a licensed real estate agent since 2017. For two years, I was the Director of Sales at the Scott Bechtel Group in Champaign Illinois where I helped guide our team to 90+ closings each year. Last year I moved to Colorado to be closer to my family in Evergreen Colorado where I focus on residential sales in the Foothills and the western Denver metro area. Prior to my career in real estate I was a university faculty member and taught painting and drawing for 20+ years. I ended my career as a college administrator at the University of Illinois.

I found my way to real estate while I was a Professor by owning rental properties in the Finger Lakes region of New York State and in the historic district in Savannah, Georgia. Since becoming licensed in 2017, I have fallen in love with helping people achieve their goals as homeowners and investors. While I no longer teach at the university level, I maintain a studio and continue to create and exhibit artworks.

Outside of my professional life, I am a husband and father of three. Our oldest is in college and my other two children are competitive gymnasts! They keep me busy and I wouldn't have it any other way.
Office Location
201 University Blvd., Suite 200
Denver, CO 80206
Contact Info
Specifications
Languages:
Specialties:
Service Area:
Chris's Testimonials
Our Realtor, Chris Kienke, was experienced, confident, friendly, and extremely helpful throughout the whole process of selling our house and buying a new one. His team was professional, friendly and always on top of the entire process. The whole support group is magnificent in order to keep things flowing smoothly throughout the entire process. I would recommend this group to anyone who asks without hesitation.
—Brian D., Client
Our Realtor for the purchase of our new home was Chris Kienke, and we couldn't have been happier with the process and result. From initial meetings to talk about our needs, to the search and offer processes, to coordinating the closing, our questions were always answered promptly and they were with us every step of the way. Highly recommend!
—Julia Nucci K., Client
Special thanks to Chris Kienke for his ability to help us along the way. New to the area, Chris made us feel right at home and was more than accommodating to all of our requests and questions; I am not sure we would have made it through this without him! His team was amazing to work with throughout the process!
—Myles E., Client
Chris helped us nab our dream home in the Foothills! In such a competitive market, we almost can't believe it. He did a great job finding and suggesting homes for us to view and helped us to narrow down what we were really looking for. He also made himself extremely available – houses were flying off the market – it was important to move quickly. Chris was creative and always working things behind the scenes. We were in a sea of other buyers, and he had some very effective ways to get the [...]
- Paige S., Buyer
Like all good salesmen, Chris has the ability to listen. He is also knowledgeable and a problem solver. We were trying to purchase a home in an irrational environment. He brushed off our disappointment and encouraged us to keep going, saying we haven't found your home yet. And he was right. We're extremely happy with price, layout and neighborhood of our new home. Thanks Chris!
—Jane and Paul R., Clients
Chris Kienke, our Realtor, was friendly, very knowledgeable of the area, answered every question and made for the best home buying experience! His team and closing coordinator, was also great to work with and helped in assuring an easy closing and prepared us on what to expect! His group goes above and beyond for their clients and it shows! We highly recommend Chris and this team and will definitely be using them in the future. His group was incredible to work with in finding our first home! [...]
—Erin C., Client
Chris Kienke approached me with my FSBO home and handled the sale every step of the way. Despite headaches with the buyer's agent and the other banks involved, Chris was incredibly informative and put my mind at ease until the closing. I highly recommend Chris Kienke as your agent! Thank you so much for creating a positive real estate experience!
—Adam S., Client
Contact
Hi there! How can we help you?
Contact us using the form below or give us a call.
Hi there! How can we help you?
Contact us using the form below or give us a call.