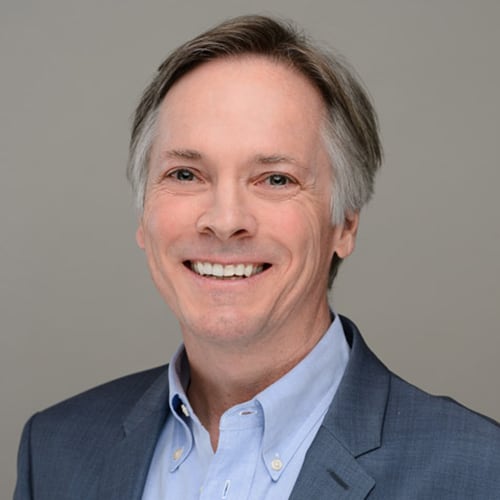 Broker Associate
|
REALTOR®
Chris has over two decades of experience as a real estate broker and investor in Colorado, Massachusetts and New Hampshire. By working with each client to create a custom-tailored and comprehensive plan, Chris helps home buyers and sellers achieve their financial and personal goals as efficiently and smoothly as [...]
Chris has over two decades of experience as a real estate broker and investor in Colorado, Massachusetts and New Hampshire. By working with each client to create a custom-tailored and comprehensive plan, Chris helps home buyers and sellers achieve their financial and personal goals as efficiently and smoothly as possible.
Chris's real estate career began in Boston as an Operations Analyst for General Investment and Development. During this time, he also began acquiring, renovating and managing his own investment properties in Boston and New Hampshire.
After ten years in Boston, Chris left corporate real estate and moved to southern New Hampshire to establish a business representing home buyers and sellers, while also providing consulting services to real estate investors and small-scale developers.
Several years later, he moved to Denver and joined PorchLight Real Estate to be part of a team of experienced brokers in a rapidly growing city. The move also brought Chris closer to his family in Northern California.
Over his career, Chris has devoted a significant amount of time to nonprofit board service, where he has helped arts organizations achieve sustainable business models through strong management practices, strategic planning and forming meaningful partnerships throughout their communities.
Chris holds a Bachelor of Arts in History from Middlebury College, a Master of Fine Arts in Writing from the University of San Francisco, and a certificate in Real Estate Finance from Boston University.
When not with clients and colleagues, Chris enjoys life in downtown Denver and loves to travel, ski, golf and experience all sorts of visual and performing arts.
Office Location
201 University Blvd., Suite 200
Denver, CO 80206
Contact Info
Specifications
Languages:
Specialties:
Service Area:
Chris's Testimonials
I have worked with Chris a number of times on real estate investments. Chris is hard working and a straight shooter. I highly recommend him if you are considering listing or buying real estate.
-Randy T., Client
Chris Marseilles did a really wonderful job with selling my home. He was exceptional at bringing out its great qualities and highlighting them. The home sold quickly and with little drama, thanks to Chris. Extremely professional and knowledgeable, I recommend him highly.
—Daintry J., Client
5 Stars. Chris was incredible, going above and beyond on every aspect of the purchase process. He really impressed me with his knowledge of Denver's neighborhoods and what to watch for when buying an 80 to 100-year-old house. He helped us with the little things, too, like coordinating inspections, following up on completeness of repairs, and providing others access to our new home, even after the sale was complete. I would definitely recommend Chris to anyone wanting to buy or sell in [...]
—Aleck G., Buyer
I have known Chris Marseilles professionally and as a board member for over twelve years. It was great to work with someone who made both good economic and real quality visual decisions like a professional. With his experience as a project manager in Boston, he raised the bar around here. I learned quickly to turn to him to read the real estate market with business savvy, and wisdom, for our other projects. Much of his strength comes from knowing how to deal with people, to understand them, [...]
—Daniel S., Client
Contact
Hi there! How can we help you?
Contact us using the form below or give us a call.
Hi there! How can we help you?
Contact us using the form below or give us a call.