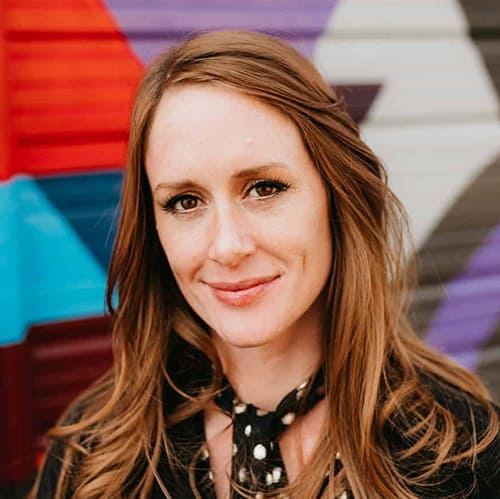 Broker Associate
|
REALTOR®, CME, CNE
My Colorado Journey began in 2004 when I moved to Boulder from the Midwest to help with the start of a new business. I quickly found my way around and completely fell in love with the area. Of the 17 years I've lived in Colorado, I've been a first-time home buyer/seller, a wife, a mother, teacher, nanny, single mom, investor, business owner and a real estate [...]
My Colorado Journey began in 2004 when I moved to Boulder from the Midwest to help with the start of a new business. I quickly found my way around and completely fell in love with the area. Of the 17 years I've lived in Colorado, I've been a first-time home buyer/seller, a wife, a mother, teacher, nanny, single mom, investor, business owner and a real estate agent.
It is through life's experiences that I've learned patience, perseverance, and the importance of always doing the right thing. I LOVE helping people with their life journeys and doing my part to leave a lasting impression. Buying or selling a home does not have to be a stressful process when you're in the right hands. As your agent, I'll be empathetic to what you're experiencing, honest and communicative, as well resourceful to ensure you're ecstatic with the outcome.
As a thoughtful and easy-going person who truly invests in relationships with my clients, I'm ready to assist no matter your goals. I love house hunting, whether you're a first-time or fifth-time buyer. I'll help you find the perfect neighborhood and home to fit your needs. Want to sell and get maximum return on your investment? I'm the master of negotiating smooth transactions. Even if a challenge comes up along the way, I'll always protect your wishes and best interests.
Outside of work, I'm a mama to an incredible teenage daughter and some pretty great fur babies. They remind me that each day is a blessing, and our home is filled with laughter and love. In my free time, I enjoy hiking in Boulder and Lyons, or taking a stroll around Longmont's McIntosh Lake. And I'm always up for meeting friends and enjoying an IPA, a sunny patio, and incredible conversations. I also enjoy volunteering, gardening, camping and reading.
If you're ready to begin your journey, I'd be honored to guide you. Please get in touch!
Office Location
149 S Briggs Street, Suite 100
Erie, CO 80516
Contact Info
Specifications
Languages:
Specialties:
Service Area:
Dana's Testimonials
"Dana is awesome!! We were able to sell our first home in this crazy market! Her knowledge and experience made the whole process less stressful. We couldn't be happier with how everything turned out!" 
— Alex R., Seller
"I could not give a better review for the services Dana Walker provides as an agent! Our move out of state has not been an easy one, but from start to finish, Dana turned our dreams into reality! From the professional staging, cleaning, and her own dedication and TLC into the sale of our home, it truly made this transaction the best possible outcome I could ever imagine. Getting 50k over asking price would definitely not have been possible with any other agent because of the skills and talent [...]
— Megan R., Buyer
I recently purchased a 3-bedroom 2 bathroom home in Loveland Colorado. Initially, the search wasn't going so well until Dana Walker was recommended to me. My previous realtor and lender were feeding me false truths about what I qualified for seriously limiting my options to purchase a new home. Dana immediately suggested finding a new lender and provided a referral. Subsequent to that the sky was the limit so to speak. Dana was able to find me the home of my dreams. It's difficult to [...]
- Chris D., Buyer
"Dana is hardworking and professional. Great experience selling our house. Highly recommend!"
— Daniel H., Seller
Buying a home can be a daunting process. That is why you need Dana Walker to help you through the process. Dana helped with questions and provided insight at every point of buying a home. Dana strives to find the best home for you and your family. She takes time to get to know you and what you need in a home. She is professional, real, honest, and is a person you can trust. She is an amazing realtor that focuses on what is best for her clients
- Anna G., Buyer
"Dana is an amazing realtor! My husband and I have always dreamed of owning a mountain property and Dana helped us make that a reality! She is knowledgeable, professional and always has her clients best interests in mind. We are so thankful for Dana's guidance throughout the entire process and we will be forever grateful. If you are looking to buy or sell a home don't hesitate to contact Dana!"
—Susan W., Buyer
Contact
Hi there! How can we help you?
Contact us using the form below or give us a call.
Hi there! How can we help you?
Contact us using the form below or give us a call.