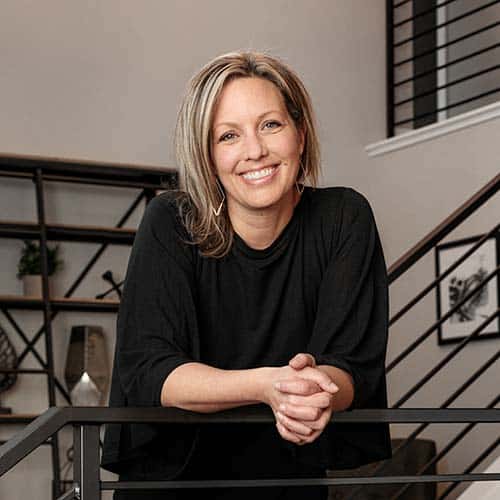 Broker Associate, REALTOR®
As a detail oriented, full-service broker who takes a hands-on approach, Deanna takes care of the complicated and challenging parts of the entire selling and buying process, so you feel at ease and enjoy your time of transition. From contract to close, you are her sole [...]
As a detail oriented, full-service broker who takes a hands-on approach, Deanna takes care of the complicated and challenging parts of the entire selling and buying process, so you feel at ease and enjoy your time of transition. From contract to close, you are her sole focus.
With over two decades of experience, Deanna has a deep knowledge of real estate, current market conditions, as well as an abundant supply of high-quality resources and reputable connections along the Front Range to best serve each client. While guiding clients to the perfect new neighborhood and property to call home, her interest in home design and architecture always leads to unique finds and an inspired house hunting journey.
Every transaction presents her with a fresh opportunity to push herself even further to achieve the best outcome for her clients. Deanna balances her competitive nature with a kind and thoughtful approach to make you feel confident during your decision-making process. Forming relationships with clients to understand their personalities, desires, and goals is a vital part in helping them find the right home—and her favorite part of the job is meeting new people and staying in touch long after the transaction is complete.
If you are a first-time homebuyer or a seasoned investor, or simply curious about the value of your home, Deanna will provide market-current advice to truly benefit you and your long-term real estate goals. She has found that being a true expert in her field, one who is genuine and honest, effortlessly leads to success for herself, but more importantly, for her clients. Her goal is not to simply get to the closing table—it's to gain your trust as your Real Estate Advisor for Life by consistently delivering the highest level of service and communication. She sincerely loves what she does and looks forward to the opportunity to serve you.
A bit about Deanna personally…She was born and raised outside of Chicago and lived in Florida for several years, but Colorado stole her heart when she visited one summer and met her husband of 22 years. She spends every opportunity she gets outdoors with her husband and three sons. Together, they like to hike, paddle board and road trip to mountain towns. She also enjoys heading downtown for a Nuggets or Rockies game or catching a show at Red Rocks—but truth be told, Deanna's true obsession is watching her boys on the basketball court living out their dreams during endless games and tournaments throughout the season.
Office Location
3220 Lowell Boulevard
Denver, CO 80211
Contact Info
Specifications
Languages:
Specialties:
Service Area:
Contact
Hi there! How can we help you?
Contact us using the form below or give us a call.
Hi there! How can we help you?
Contact us using the form below or give us a call.