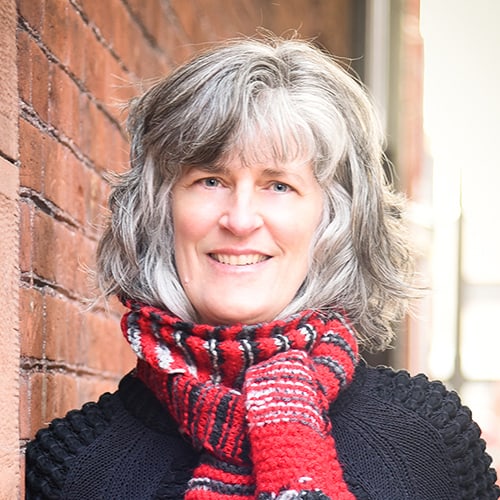 Broker Associate
|
REALTOR®, CME, CNE, SRES
Real estate is different things to different people. It's your home where you live life. It's an investment where you build your wealth. Each real estate transaction is different! With so many angles to consider you need someone to rely on to guide you through the process to ensure​ you feel confident about the decisions you make. My goal is to give you the information and guidance to make confident decisions. I will be there every step of the way as your advisor, negotiator, and [...]
Real estate is different things to different people. It's your home where you live life. It's an investment where you build your wealth. Each real estate transaction is different! With so many angles to consider you need someone to rely on to guide you through the process to ensure​ you feel confident about the decisions you make. My goal is to give you the information and guidance to make confident decisions. I will be there every step of the way as your advisor, negotiator, and problem solver! My promise to you is to serve your needs beyond your expectations. I consult with my clients to thoroughly understand what they need and educate them throughout the process ensuring they feel confident about their real estate decisions. With your best interests in mind, I will provide clear and concise communication to facilitate the transaction to a close. I have gone the extra mile to further my education extensively in "green" technology and senior resources and how it relates to buying and selling a home bringing more value to my clients!
Office Location
6759 E Belleview Ave
Denver, CO 80237
Contact Info
Specifications
Languages:
Specialties:
Service Area:
Deb's Testimonials
I am very pleased with the house sale transaction facilitated by Deb Ellis and her knowledgeable staff of Porchlight Group.  I was apprehensive at the beginning of the process, but my anxiety quickly faded.  The staff kept me informed in a timely manner as the sale moved forward.  Everything was handled professionally.  The staff was always courteous and respectful.  Advice was freely given to help me make decisions.  Everything turned out very well.
- Dorothy A, Seller
Deb is an amazing realtor! She is so knowledgeable and can really help guide you through both a sell and purchase. She sticks to your budget, which is not something I have experienced in the past. She is always pleasant and is able to get answers to all your questions in a timely fashion. She went out of her way to make both the sell of our house and the purchase of our next house as easy as possible. Her team at Porchlight was also super helpful and made things as easy as possible for us [...]
- Joe and Amanda Hill, Client
Deb was so great to work with. She was able to nail down what we were looking for pretty much right off the bat, so we did not waste time looking at places that did not fit our specific needs.  At the time we were living in Germany and she was able to work around the time difference and always kept us updated on everything that was happening during our 60 day closing. Absolutely a great realtor and person to work with.
- Neida S, Buyer
We have bought and sold many homes over the years. This was absolutely the most stellar of those processes. Deb Ellis possesses a unique gift — mingling a easy going, friendly, trustworthy demeanor with razor-sharp instincts and impeccable professionalism. She is credit to her field and a consummate expert.
- Laura & Jim, Homeowner
PorchLight did an exceptional job on the selling of my house. Deb was outstanding! Very professional, friendly, and prompt! I would recommend anyone who needs to buy or sell a property to call this company! Thank you PorchLight and Deb!
- Sharon O., Client
I have so enjoyed working with Deb Ellis to find and buy my new home.  I'm looking forward to her helping me sell my other home.  I highly recommend Deb and the PorchLight Group!
- Karen Wienecke, Buyer/Seller
I have so many things that I would like to compliment Deb Ellis on, that I find myself without the proper words to do so.  Maybe because it is a long (LONG) story...suffice to say, that around every turn, at every challenge, Deb continued to bring exceptional service and professionalism. What you look for in an agent, Deb will bring that, and so so much MORE.  She is kind, intelligent, funny and resourceful.  She knows the business well, and always made us feel as if we were her top clients, [...]
- Naomi & Ron Gagnon, Sellers
Deb Ellis was great! Went out of her way to find the perfect house for me. I would highly recommend her. In fact, I already have!
- Alice, Homeowner
Deb was a gem to work with — very professional. Her attention to detail was great. The whole process went very smoothly.
- Marty & Michael, Homeowner
Deb Ellis is absolutely amazing! She followed through with everything she said. Our house sold in 5 days because she is so good at what she does. I know I was very difficult to deal with during some of this process! She was very patient and kind with me and helped me understand the process the entire way through! I highly recommend Deb to anybody that is looking to sell or buy in the Denver area! Thank you Deb! We love you and can't thank you enough for everything you did!
- Jessica and Mike M, Sellers
Contact
Hi there! How can we help you?
Contact us using the form below or give us a call.
Hi there! How can we help you?
Contact us using the form below or give us a call.