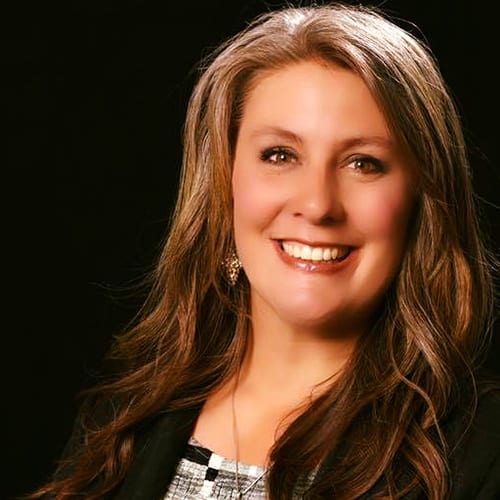 Broker Associate
|
REALTOR®
Real Estate is about more than a transaction. There are a lot of moving pieces and this is a decision that impacts the rest of your life. Where you live affects who you meet, where you hang out, and what kind of resources are available to you. It's a big deal. It's also not something that people tend to do very often. On average, Americans will own 5 homes in their lifetime. I firmly believe that every transaction should be the very best it can be and I work diligently to make it so. [...]
Real Estate is about more than a transaction. There are a lot of moving pieces and this is a decision that impacts the rest of your life. Where you live affects who you meet, where you hang out, and what kind of resources are available to you. It's a big deal. It's also not something that people tend to do very often. On average, Americans will own 5 homes in their lifetime. I firmly believe that every transaction should be the very best it can be and I work diligently to make it so. You deserve a market expert and true advocate on your side to help you throughout your real estate venture with no pressure and a helpful approach. I am passionate and sensitive about helping your reach your real estate goals, whether they involve investing, beginning a family, or finding a last home. I have 17 years of home improvement experience doing hands-on renovations. When I'm not working, I love mothering my two children, running with my dog, and doing personal renovation projects at home. I enjoy being connected in my community through dog rescue (foster), Scouts, community assistance programs, and in my local neighborhood. This combined with my knowledge of the real estate market gives me the unique ability to walk you through the real estate process with confidence and compassion. When you buy or sell with me, consider me your concierge Realtor, and I will make it as pleasant for you as I can. Looking for a trusted real estate advisor, team leader, and advocate? You found me. Let's chat.
Office Location
3220 Lowell Boulevard
Denver, CO 80211
Contact Info
Specifications
Languages:
Specialties:
Service Area:
Debbi's Testimonials
This is my personal recommendation for Debbi Hysmith; a lady that marches to the beat of her own drum and literally can talk to anyone. I find her spirit to mold and relate to each person individually. She is consistently pleasant, tackling all challenges and objections with dedication and a smile. She is an utmost professional backed up with genuine feeling and caring for you and your family. Her efforts always put the people before the paycheck; I love this philosophy as it's so [...]
- Marybeth H., Client
If you'd like a fantastic experience buying or selling a home, contact my friend, Debbi Hysmith. Not only is Debbi honest, intelligent, caring, insightful, knowlegable and a very creative problem solver, she can assist you in coming up with solutions if there are challenges/obstacles. Debbi is absolutely as trustworthy as they come. Anyone working with Debbi Hysmith has a Realtor for Life!
- Cheryl M., Client
Debbi is the REAL deal, a hard worker with an infectious love for life. She will make your home buying/selling process the best experience it can be for you. Compassion, creativity and endless energy will be at your disposal. Couldn't be happier to recommend this powerhouse to YOU!
- Rosanna L., Client
I met Debbi before she became an agent, and hired her to do some work for me that I couldn't do myself. If she tackles her real estate business like she did my work, you won't go wrong to let her help you with your real estate needs. She's honest, dedicated, and goes the extra mile. You'll like her immediately, too. Beautiful lady, with a great heart for people."
- Cheryl M., Client
Debbi is so full of life, with an upbeat positive attitude! She is also very passionate and committed to helping others find the home of their dreams. Her zeal for her work and life will help you through one of the most emotional processes, buying your first, or dream home!
- Heather K., Buyer
Debbi is an amazing lady with a level of integrity that is unmatched!
- Lena K., Client
Contact
Hi there! How can we help you?
Contact us using the form below or give us a call.
Hi there! How can we help you?
Contact us using the form below or give us a call.