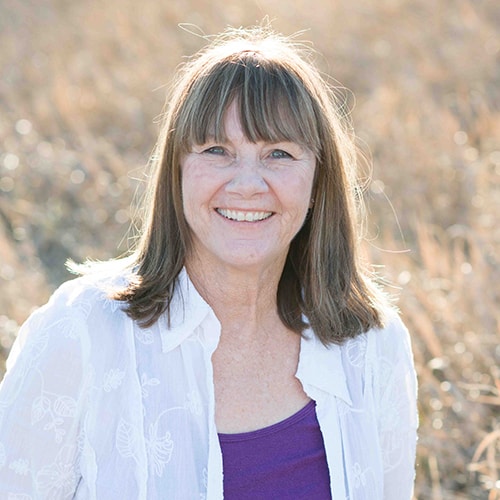 Broker Associate
|
REALTOR®, CME, SRES
My interest in real estate began in 1970, with the purchase of our first house in Crested Butte for $12,000. For the next 30 years, my husband Gary and I bought, remodeled or built both residential and commercial properties, including a restaurant that we owned and managed for 19 years. After moving to Denver, we continued with our passion of investing in properties buying commercial buildings and buying and selling homes in the metro area. In one of the commercial buildings, we opened [...]
My interest in real estate began in 1970, with the purchase of our first house in Crested Butte for $12,000. For the next 30 years, my husband Gary and I bought, remodeled or built both residential and commercial properties, including a restaurant that we owned and managed for 19 years. After moving to Denver, we continued with our passion of investing in properties buying commercial buildings and buying and selling homes in the metro area. In one of the commercial buildings, we opened and ran a yoga center that we have since sold to our partner. I became a licensed real estate agent in 2006 and after years in another company I came to PorchLight in January of 2015. Because of my experience and passion for real estate investing and business management I feel uniquely qualified to help my clients with their real estate needs. I truly enjoy communicating and negotiating which are critical in both the buying and selling processes. With the support from my incredible PorchLight team, I am confident that I provide exemplary service that is tailored to the needs of each of my clients.
Office Location
3220 Lowell Boulevard
Denver, CO 80211
Contact Info
Specifications
Languages:
Specialties:
Service Area:
Donita's Testimonials
Donita and the PorchLight team made the typically stressful process of buying and selling a home seamless. It was the most efficient transaction we've had, and I would recommend her highly. She got the job done with the results we wanted!
- Robin Foland, Buyer/Seller
I can't thank Donita enough for helping me to sell two Denver houses this October. What started out as an overly optimistic easy sale promptly turned into the high stress of bad foundations, collapsing sewer lines and a cooling market. Donita found the contractors, supervised the work and appeased the buyers all along the way. She was always available to ease my worried mind and is one of the kindest people in all of Colorado. This was my first time real estate sale so everything was new and [...]
- Nan M., Seller
"I just sold my house with Porchlight agents Donita Reitze (and her partner Barbara) and it was a great experience. Donita is a warm and caring person, and her back-up staff is great. We were well informed and supported all the way through the process. I highly recommend Donita and the Porchlight group!"
–Nancy J., Seller
I want to give a shout-out to Donita Reitze and her PorchLight team for their excellent help selling a property in Denver. Donita was an invaluable counsellor as we worked our way through the decision of whether, and when, to sell the property. She was patient, always available and prompt with responses to our questions and handling the paperwork and other details. She gave us good advice on marketability and took us to see comparable properties for sale in the area to help determine an [...]
- Dale H., Seller
We love Donita! She was so patient, knowledgeable, and caring throughout our entire experience. Her advice on the Denver market and what makes a strong offer was invaluable. We would not have our home without her guidance. She truly cares about those she helps, and it was apparent from the start, that she loves what she does. We are so grateful to have met her. She is an awesome and inspiring human! 
- Casey and Nathan Killingsworth, Clients
Contact
Hi there! How can we help you?
Contact us using the form below or give us a call.
Hi there! How can we help you?
Contact us using the form below or give us a call.