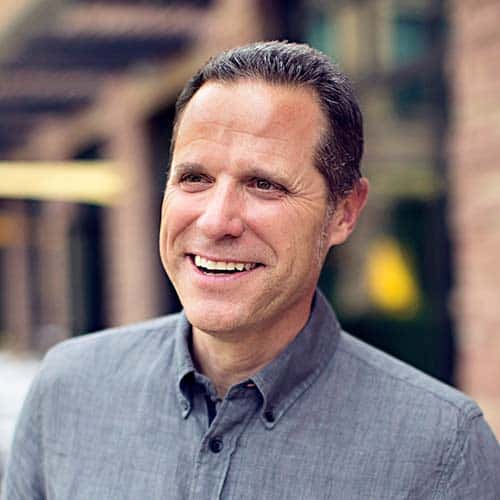 Senior Broker Associate
|
REALTOR®, MS, CRS, EcoBroker, GREEN, GRI, ABR, CNE
I am a full-time REALTOR® focused on residential and investment properties (single-family homes, town homes/condominiums and investments) throughout Boulder County. I am a pro-active student of the dynamic local real estate market, while being forthright and organized in my communication, and tireless in my commitment to [...]
I am a full-time REALTOR® focused on residential and investment properties (single-family homes, town homes/condominiums and investments) throughout Boulder County. I am a pro-active student of the dynamic local real estate market, while being forthright and organized in my communication, and tireless in my commitment to clients.
I first moved to Boulder in 1988 from New Orleans to attend the University of Colorado. I graduated with a Bachelor of Arts (BA) degree in Environmental Conservation and went on to receive a Master's of Science (MS) degree in Environmental Education from Southern Oregon University. I applied these degrees as an Environmental Educator/Teacher for a number of years. I have also been a professional whitewater kayaker, outdoor educator having been an Outward Bound and NOLS instructor, freelance writer/photographer in the outdoor/adventure travel industry, and a senior editor of two magazines—Kayak Session and Paddle World.
I am drawn to living in Boulder because of its vibrant and inspired community and the wonderful outdoor recreation opportunities. It truly is a unique place in the world to live. Please contact me and I would be glad to answer any local real estate questions you may have. I look forward to supporting your real estate needs however possible!
Office Location
2500 Broadway
Boulder, CO 80304
Contact Info
Specifications
Languages:
Specialties:
Service Area:
Dunbar's Testimonials
Dunbar was extremely helpful at every step of both the buying and selling of a home. He used his contacts and resources for repairs, painting, carpet, and staging which took a great deal of the pressure off us. He is also very knowledgeable and responsive to the needs of his clients. Great experience with his help and guidance.
- Suzanne Y. and Sam S., Sellers
Dunbar is just flat out terrific in every aspect and the only real estate professional my wife and I will ever feel this comfortable dealing with! He has the uncanny ability to simplify the situation and take as much stress out of the real estate process and off his clients as possible. His communication skills, his knowledge of the Boulder market and his perseverance to get the deal done are unparalleled and are just some of the reasons he is so good at what he does!
- Rome & Juanita W., Buyer/Seller
Working with Dunbar was a true joy. I'm a seasoned home buyer and seller, and Dunbar took the meaning of "service" to a new level. Incredible local knowledge; patience to explain the market plus his well-thought-out strategy in depth; willingness to completely manage the first week of showings while I went out of town as a form of self-care to lower stress; outstanding, positive, and almost immediate communication, not just with me but with many buyers agents; and the tenacity [...]
- Joya P., Client
Dunbar is amazing. From start to finish this was the smoothest sail we have ever done. It started with an assessment of where our house was in the market, then how to prepare it to show, then preparation of outstanding marketing and showing. Communication with us was excellent throughout the process as well as his communication with Buyers' agents. Dunbar is willing to do the hard work and attention to detail that makes such a [...]
- Kevin S., Client
Dunbar was very helpful! He understood this was our first time buying a home and was very patient with us. He responded very quickly to all of our communications. Dunbar is just a kind person and made us feel very comfortable.
- Alison & Doug H., Buyers
Articulate. Competent. Professional. And who can forget patient. The feedback, coaching, and insights you have brought to each conversation have proven invaluable in giving me a lay of the land in Boulder County and what the trade-offs are in considering a home from one neighborhood to the next. Your consistent efforts to help me find the right fit, while never applying pressure, underscores the sincerity you bring to your work.
- Steve O., Buyer
Dunbar was working with siblings in 3 states to sell our family home. He communicated very effectively to keep all of us informed, listened to, and heard our wishes for the property, and came up with a marketing plan that resulted in a full price offer in a week. This was a win-win for all of us!
- Chip W., Seller
I have purchased several properties with Dunbar, but this was my first time selling a home. Dunbar made the experience seamless and smooth. He is easy to get a hold of with any questions and his communication is clear and always helpful. We got the house closed in record time (during a pandemic, to boot)!
- Hannah L., Seller
Dunbar found exactly what we were looking for. The house wasn't on the market yet but with Dunbar's dedication and business relationships we were able to see the home and get it under contract. The transaction was smooth and the communication was excellent! I highly recommended Dunbar! He knows the business.
- Kevin & Patty H., Buyers/Sellers
Dunbar Hardy is truly a great realtor. From the minute he showed up at our house he was prepared and had obviously done his research. All the sub-contractors that he uses are excellent. For example the photographer that he used to take pictures of our house did a phenomenal job. The photos of our house were beautiful and every angle and drone shot was carefully planned out. Dunbar's extensive network of other realtors enables him to get the inside scoop on [...]
- Pat S., Client
Contact
Hi there! How can we help you?
Contact us using the form below or give us a call.
Hi there! How can we help you?
Contact us using the form below or give us a call.