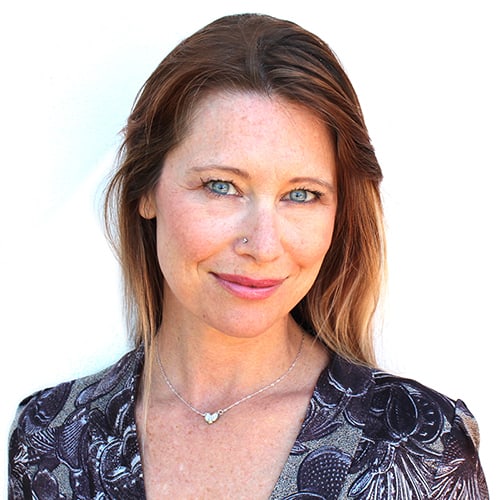 Broker Associate
|
REALTOR®
The real estate process is truly about you—what's important to you, what excites you and what holds you back? With a focus on open communication to get to the core of your real estate wishes, I take pride in your vision and making it happen. Whether you are selling or buying for a life change or investment purpose, the key is analyzing your desires and clearing a path to it. Prior to selling homes, my experience was in real estate marketing, brand development and design. I later spent [...]
The real estate process is truly about you—what's important to you, what excites you and what holds you back? With a focus on open communication to get to the core of your real estate wishes, I take pride in your vision and making it happen. Whether you are selling or buying for a life change or investment purpose, the key is analyzing your desires and clearing a path to it. Prior to selling homes, my experience was in real estate marketing, brand development and design. I later spent years as an award-winning RE/MAX agent. Today I utilize these skills to market your home with the goal of having buyers emotionally connect to the space and imagine themselves in it. At the end of each transaction, my intent is for both parties to have a peaceful transition, even if we had to use the best of negotiation skills to close the deal. My motto is to "look at a space not for what it is, but for what it can become." From the thousands to millions, I collaborate with clients at various stages in their investment strategy. Whether the home is move-in ready or it could take some grit to arrive at the finale, I understand the process and can help guide you. Having experience in renovating homes with my own sweat and tears, ultimately the vision sets the stage for the goal. Swedish by birth, raised in Atlanta but a Coloradoan at heart, I've made Boulder my hometown to stay. Life here is good! In my free time, I volunteer at the Humane Society with my twins or find adventures in my Airstream. I look forward to helping you find your special spot on Front Range, too. I look forward to working with you!
Office Location
2500 Broadway
Boulder, CO 80304
Specifications
Languages:
Specialties:
Service Area:
Emelie's Testimonials
Emelie is extremely thorough, professional and all-around a great Realtor. One of the best we've ever worked with. Her hard work and diligence is the reason we sold our property. Thanks, Emelie!
- Peter, Seller
Emelie is a great advocate for the buyer, answers questions promptly, and strives to ensure buying a house or condo is a pleasant experience.
- Betty T., Buyer
Emelie was on top of every detail in our complex land purchase and was lovely to work with. She made what could have been a stressful buyer experience into something fun and enjoyable. I highly recommend her!
- Barbara F., Buyer
Emelie's home mapping process uncovered what we really wanted in a house and resulted in a lot of high-quality candidates. The process of visiting these houses with her was great. My wife is uncomfortable with fast-talking, feature pushing agents. Emelie was just so "chill". Homes are about finding the right vibe and she definitely understood that and spent the time in the houses absorbing our reaction and honing her search based on this. And when it came time to negotiate, she went from [...]
- Bret A., Client
Emelie legitimately has the best interests of her clients as her top priority, and I would quickly run out of superlatives to classify her outstanding professionalism. You will be more than pleased if you choose her as your agent, and she will unequivocally be my choice for any of my future real estate dealings.
- A.P.
I highly recommend Emelie Griffith! I was impressed that I received so much personalized attention even though I had a modest budget to work with. She listened to my list of wants/needs and we got right to it! I'm thankful for her local knowledge and patience. We covered many miles and mountain roads and she was just as excited for me as on day one. She has a great eye for design and potential issues specific to mountain homes, which was much appreciated. Well-organized, great listener, upfront [...]
- Trever J., Buyer
Emelie was friendly and personable during a stressful time for our family. She did whatever was necessary to allow us to see houses from long-distance, including sending videos or Facetime of properties as she visited them.
- Jill, Buyer
Emelie is extremely knowledgeable, organized, and communicative. I just bought my first property, and Emelie made the process extremely easy. Emelie patiently explained the process and answered all of my questions, and the knowledge she imparted helped me feel empowered during the entire process. Her knowledge of the local market and her negotiation skills helped get my offer approved on a property with multiple offers, and her advice about the inspection and ensuing negotiations was [...]
- Diane, Buyer
Emelie was fabulous to work with. She made what could have been a very stressful situation feel seamless and pain-free. She takes the time to know her clients and their likes/dislikes in regards to real estate, and she is not afraid to advocate for her clients if needed. She will definitely be my Realtor go-to in the future!
- Julie, Client
Contact
Hi there! How can we help you?
Contact us using the form below or give us a call.
Hi there! How can we help you?
Contact us using the form below or give us a call.