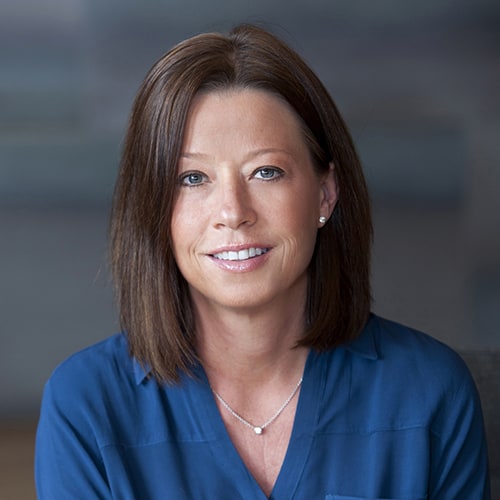 Employing Broker
|
REALTOR®, CME, CDPE
I've been a real estate agent in the Denver marketplace since 1994. During my first ten years in real estate, I represented new homebuilders at communities throughout the greater Denver area, where I achieved award-winning levels. Today, my business is diversified, representing buyers and sellers in both the new-build and resale environments. I have been representing two semi-custom homebuilders since 2008 totaling more than 150 new-build home sales. I not only help the buyers get to [...]
I've been a real estate agent in the Denver marketplace since 1994. During my first ten years in real estate, I represented new homebuilders at communities throughout the greater Denver area, where I achieved award-winning levels. Today, my business is diversified, representing buyers and sellers in both the new-build and resale environments. I have been representing two semi-custom homebuilders since 2008 totaling more than 150 new-build home sales. I not only help the buyers get to the contract table with ease, but I partner with them during the entire construction process, guiding them with semi-custom options, choices, and pricing, all the way to the closing table! I have also completed a handful of total remodels, a pop-top in Washington Park, and own a few rentals. All have resulted in my developing a crew of remodelers, handymen, and other resources that can be helpful to my clients who need help getting their houses ready for the market.
Discovering PorchLight Real Estate Group fulfilled my wildest dreams as a Realtor. I have always cherished my face-to-face time with clients. PorchLight assists with all my needed marketing and advertising, which lets me use my time and energy working for you!
I came back to Colorado for college and to check out my birthplace and have remained here since graduation! I truly consider Colorado home. I love the people, the mountains, and the weather!
I want my clients to know I will honor and respect their wishes to the best of my ability. I will coach and communicate my knowledge of current market conditions and appropriate strategies in dealing with them. Your satisfaction is my #1 goal!
Office Location
3220 Lowell Boulevard
Denver, CO 80211
Contact Info
Specifications
Languages:
Specialties:
Service Area:
Erin's Testimonials
Erin Jeppson and her team did a great job helping us find a home that addressed all of our main priorities.  It was reassuring to find an agent that we could trust, and a team that kept on top of all our deadlines! Erin also was great at listening to what we had to say and was able to give us honest answers to our questions about the neighborhood as well as why certain homes had certain features or layouts.  Knowing that she has access to home inspectors, electricians, handymen etc that we [...]
- Viren T., Buyer
Erin Jeppson did a wonderful job for us - A+.  The most frustrating part of going through a relocation is suddenly relying on so many people.  Erin and her team were absolutely reliable.  EVERYTHING was on schedule.  There were no reschedules due to scheduling conflicts, no calls that the stagers thought they were supposed to be there next week, etc.  If we had a 2:30 appointment, Erin was there on time, completely prepared, with good ideas.  From our first meeting through the close, everyone [...]
- John and Julie Harris, Clients
Erin worked with the highest level of professionalism and commitment. Erin provided me with practical information on how to renovate my home to enable it to sell at a higher price. Furthermore, she was attentive and clear about the whole process of selling my home from the beginning. Such as, renovating my home, staging for photos, listing the property, and the viewing process. Erin was transparent throughout the process. She thoroughly explained the contract paperwork and provided updates as [...]
- Patricia A., Client
Well what can I say? We have never had such a dedicated professional real estate agent. Kristen started searching for us and Erin took us through the process, finding us the perfect home! I think what we appreciated more than anything (and there was everything to appreciate about these two ladies), was that they understood what we were looking for and didn't send us a bunch of houses to look at that we would not be interested in. When our home went on the market, Erin jumped on it and we [...]
- Terry and Wende, Buyers
Working with Erin and the rest of the PorchLight team made the house selling and buying process as easy as it can be. We put high demands on her and the team with a quick turnaround time for both selling our house and buying a new one. Throughout the entire process, Erin made us feel like we were her only clients even though we know that is certainly not the case. We would never hesitate to recommend Erin and PorchLight to friends.
- Marie, Homeowner
My family loved working with Erin. She was very on top of everything and made this whole experience a lot easier. We really appreciated Erin's knowledge regarding the home buy process and respected her opinion about concerns that she had regarding various properties. My family would love to work with Erin again for any future real estate purchases.
- Melanie and Andrew, Homeowner
Erin Jeppson of PorchLight Group has been my agent of choice for the purchase and/or sale of my last three homes. Her professionalism and knowledge of the housing industry in Colorado is unmatched.
- Dianna Smith, Homeowner
Erin was so kind and professional with my husband and I. She gave great advice and was patient throughout our search for our great home in Colorado. We don't plan on moving soon, but will definitely call Erin if we do.
- Polly Shugart, Homeowner
Contact
Hi there! How can we help you?
Contact us using the form below or give us a call.
Hi there! How can we help you?
Contact us using the form below or give us a call.