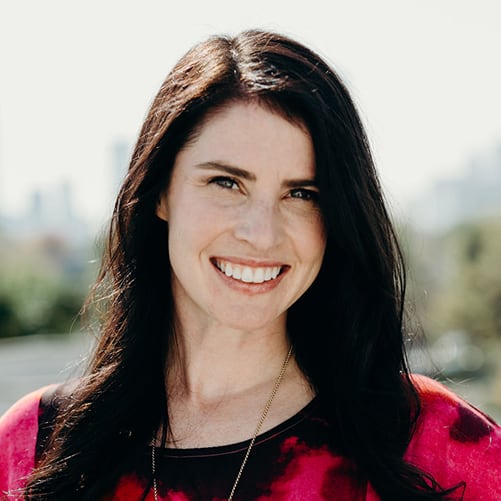 Broker Associate
|
REALTOR®
Erin McFarland is a Boulder-based Realtor, who has built a successful and fulfilling referral-based business. With over 15 years of business and real estate experience, Erin has been acknowledged multiple times as both an office-wide and company-wide Top Producer at Porch Light Real Estate Group, as well as recognized for her ethical compass with a Core Values award from the [...]
Erin McFarland is a Boulder-based Realtor, who has built a successful and fulfilling referral-based business. With over 15 years of business and real estate experience, Erin has been acknowledged multiple times as both an office-wide and company-wide Top Producer at Porch Light Real Estate Group, as well as recognized for her ethical compass with a Core Values award from the brokerage.
As a people-centered agent, Erin helps a wide range of clients who make up the fabric of our community. In servicing buyers, sellers, and investors in a variety of market segments, Erin has a comprehensive understanding of local real estate on the front range. She works closely with her husband, architect and planner, Ronnie Pelusio, and has managed the sales for his personal development projects.
Coming from a family of consumer protection and antitrust attorneys, instilled in Erin is a strong ethical code and attentive care for the consumer, as well as an astute understanding of contract mechanics and strategy.
Prior to her real estate career, Erin worked in administration and communications at Adrian Smith + Gordon Gill Architecture in Chicago, a firm designing and developing energy-efficient and sustainable super-tall buildings, cities, and masterplans across the world. After landing in Boulder in 2010, Erin worked in a similar capacity at a consultancy, which designed and implemented energy-efficiency programs for the City and County of Boulder. A few years later, Erin found her forever calling as a Realtor, a role that allows her to exercise her analytical, strategic, and problem-solving aptitudes, while cultivating long lasting relationships with her clients and business partners
Office Location
2500 Arapahoe Ave., Suite 210
Boulder, CO 80302
Contact Info
Specifications
Languages:
Specialties:
Service Area:
Erin's Testimonials
Erin was great to work with in assisting us to buy our first home. Erin was very attentive to our needs and went above and beyond our expectations. She always made herself available and worked diligently to help us find our dream home. She made the process very seamless and manageable, as it can seem very daunting especially for a first time homebuyers. She is not only very reliable but also trustworthy. We knew that she always had our best interest at heart. She is someone that you can rely on [...]
- Lyndsey R., Buyer
As first-time homebuyers, we had heard that buying a house is one of the most stressful things you can do. With Erin as our realtor, that was nowhere near the case! Erin made the process go so smoothly and helped us put our best foot forward at the negotiating table. After our bid was accepted, she kept us promptly updated with dates and deadlines, and we were able to close extremely quickly—during a pandemic, this was definitely a plus. We would recommend Erin to family and friends without [...]
- Clara and Kevin, Clients
"We are writing this review from the cozy living room of our new home. A home that is ours to cherish, thanks to Erin. In this tumultuous real estate market, it is imperative to have a knowledgeable, driven, and supportive realtor by your side. Erin was all of those things and more. She counseled us through difficult decisions. And where she really exceeded our expectations was when our offer on our dream home was accepted... while we were abroad. Erin not only guided us through every step [...]
— Jamie C., Happy Client
Erin is our realtor and recently helped us to purchase our home in Boulder. She was an absolute pleasure to work with; professional and thoughtful while being accommodating and patient with our schedule and desires. Through her efforts and support we were able to understand the lay of the land and make informed decisions as we worked towards putting in an offer and successfully making our purchase. Erin is always responsive, honest, and thorough in her communication. Without her going above and [...]
- Travis W., Buyer
  "Working with Erin was a total dream. She helped us buy an amazing home! Erin is a mixture of everything you could want in a realtor. She's extremely professional, competent, knowledgeable, and savvy. We moved here from out of state and she worked really hard to help us develop a sense of the different neighborhoods in Boulder. She also helped us think through the pros and cons of houses/neighborhoods and made sure our offer stood out in a very competitive market! I would not hesitate [...]
— Karen P, Happy Client
"Erin made selling my North Boulder home easy. The listing photos and marketing were beautiful. Her organization, attention to detail, and communication were superb, which made the contract negotiation and closing process a breeze. Erin's sincerity and professionalism make her a pleasure to work with — I highly recommend her!"
— Shannon L., Seller
Erin McFarland has been an absolute pleasure to work with. I can't imagine an agent that is more trust worthy and accommodating. We simultaneously sold and purchased a house and Erin made the process easy and manageable. She went far above and beyond our expectations and took the time to understand our needs, eventually finding us our dream home. Her attention to detail and demeanor throughout the process was very professional and we were confident that we were getting the best service possible [...]
- Alexis A., Client
We consider ourselves to be truly fortunate that we met Erin McFarland while visiting before our relocation from Texas. She was the listing agent for one of the homes we were interested in. We decided to work with Erin because we felt she genuinely listened to us and made every effort to understand our needs and our points of view.  She provided us her honest and candid input and did not merely say what we might have wanted to hear. We felt that her insight and advice was invaluable.  Erin [...]
- Jawad M., Buyer
Contact
Hi there! How can we help you?
Contact us using the form below or give us a call.
Hi there! How can we help you?
Contact us using the form below or give us a call.