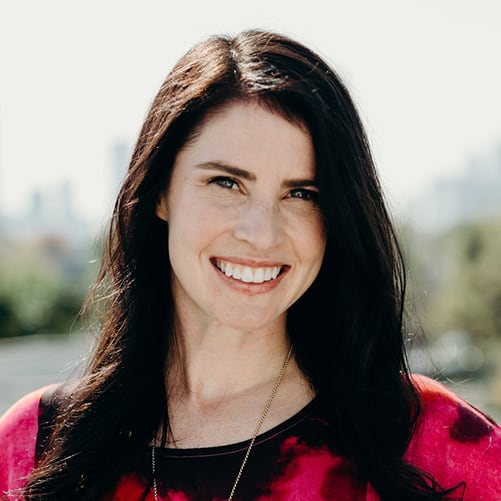 Broker Associate
|
REALTOR®
I began my career in sustainability in Chicago, working in administration and communications for an award-winning international architecture firm, focused on creating energy-efficient buildings and master plans. I continued on at a local level when I landed in Boulder, at a consultancy that administered energy-efficiency programs for the City and County of Boulder. I found that I most valued my relationships with homeowners and helping them navigate the decision making process to best [...]
I began my career in sustainability in Chicago, working in administration and communications for an award-winning international architecture firm, focused on creating energy-efficient buildings and master plans. I continued on at a local level when I landed in Boulder, at a consultancy that administered energy-efficiency programs for the City and County of Boulder. I found that I most valued my relationships with homeowners and helping them navigate the decision making process to best meet their goals. The transition to real estate allowed me to work more with people, and to build long lasting and meaningful relationships. I enjoy learning about and listening to my clients, understanding their goals, and working strategically, collaboratively and ethically to be a trusted and deserved advisor. I live in Boulder with my husband and two pups. I play on and coach several soccer teams; I love hiking, running, music, traveling, reading, gathering friends and cultivating community.
Office Location
2500 Broadway
Boulder, CO 80304
Contact Info
Specifications
Languages:
Specialties:
Service Area:
Erin's Testimonials
Erin was great to work with in assisting us to buy our first home. Erin was very attentive to our needs and went above and beyond our expectations. She always made herself available and worked diligently to help us find our dream home. She made the process very seamless and manageable, as it can seem very daunting especially for a first time homebuyers. She is not only very reliable but also trustworthy. We knew that she always had our best interest at heart. She is someone that you can rely on [...]
- Lyndsey R., Buyer
As first-time homebuyers, we had heard that buying a house is one of the most stressful things you can do. With Erin as our realtor, that was nowhere near the case! Erin made the process go so smoothly and helped us put our best foot forward at the negotiating table. After our bid was accepted, she kept us promptly updated with dates and deadlines, and we were able to close extremely quickly—during a pandemic, this was definitely a plus. We would recommend Erin to family and friends without [...]
- Clara and Kevin, Clients
We consider ourselves to be truly fortunate that we met Erin McFarland while visiting before our relocation from Texas. She was the listing agent for one of the homes we were interested in. We decided to work with Erin because we felt she genuinely listened to us and made every effort to understand our needs and our points of view.  She provided us her honest and candid input and did not merely say what we might have wanted to hear. We felt that her insight and advice was invaluable.  Erin [...]
- Jawad M., Buyer
Erin is our realtor and recently helped us to purchase our home in Boulder. She was an absolute pleasure to work with; professional and thoughtful while being accommodating and patient with our schedule and desires. Through her efforts and support we were able to understand the lay of the land and make informed decisions as we worked towards putting in an offer and successfully making our purchase. Erin is always responsive, honest, and thorough in her communication. Without her going above and [...]
- Travis W., Buyer
Erin McFarland has been an absolute pleasure to work with. I can't imagine an agent that is more trust worthy and accommodating. We simultaneously sold and purchased a house and Erin made the process easy and manageable. She went far above and beyond our expectations and took the time to understand our needs, eventually finding us our dream home. Her attention to detail and demeanor throughout the process was very professional and we were confident that we were getting the best service possible [...]
- Alexis A., Client
Contact
Hi there! How can we help you?
Contact us using the form below or give us a call.
Hi there! How can we help you?
Contact us using the form below or give us a call.