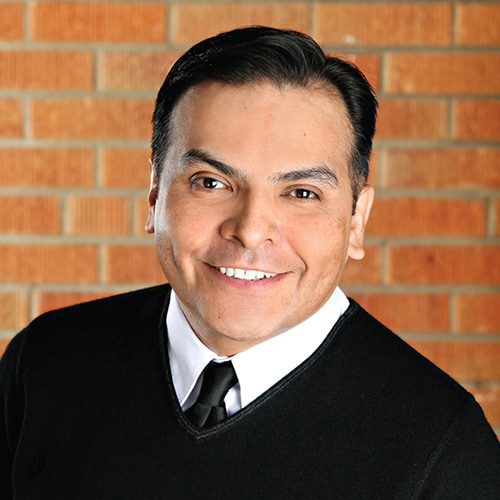 Broker Associate
|
REALTOR®, CNE
I moved to the Denver/Boulder area over 20 years ago to attend University of Colorado at Boulder, where I studied International Business and Finance. A genuine love of the region kept me here, where I forged a career in the hotel, restaurant and bar industry. My time in the service industry taught me the importance of providing superior customer service and the value of establishing lasting and meaningful relationships with my customers. Later, upon joining a local restaurant [...]
I moved to the Denver/Boulder area over 20 years ago to attend University of Colorado at Boulder, where I studied International Business and Finance. A genuine love of the region kept me here, where I forged a career in the hotel, restaurant and bar industry. My time in the service industry taught me the importance of providing superior customer service and the value of establishing lasting and meaningful relationships with my customers. Later, upon joining a local restaurant development company, my desire to know more about the real estate side of restaurant developing, lead to my foray into the Denver real estate world. The need to be socially engaged with my clients led me to choose to work in residential real estate. It was a natural fit for me. Through my previous work in the local restaurant industry, I have had the opportunity to work for causes and organizations dear to my heart. The Human Rights Campaign, Share our Strength, Make-A-Wish Foundation, Project Angel Heart, amFAR, The Women's Bean Project, American Red Cross, Females on Fire , The Kitchen Community Learning Gardens and The Mathew Shepard Foundation are all organizations and causes I am proud to advocate and support. My Approach to Real Estate: I consider myself to be a passionate and constantly evolving Realtor, with a strong mindset and keen working knowledge of the rapidly changing Denver real estate market. I always seek to deliver the greatest value to my clients. Whether they are buyers, sellers, investors or developers, the focus is the same. "The client always comes first, with the mindset of assisting them in making informed real estate decisions. Ensuring the client is happy is what keeps them returning and referring their friends and family. I pride myself on having a strong sense of commitment to my clients. I believe my commitment to their interest shines by my hard work, advocacy, innovative thinking, availability, responsiveness, negotiation skills and always looking out for their best interest. I always seek to develop not only a winning strategy, but the means to execute it.
Office Location
201 University Blvd., Suite 200
Denver, CO 80206
Contact Info
Specifications
Languages:
Specialties:
Service Area:
Erminio's Testimonials
I cannot say enough about the positive experience we had with Erminio as our agent. Erminio was kind, very patient, and very protective of us in negotiating for our house. He was able to explain thoroughly when we had questions and communicated really well. He was always very responsive and made himself available when we needed to rush to see a property. We were also impressed with how he was always on time and kept us up to date on our contract date commitments. He was really on top of things. [...]
- Nathan B. & Cory T., Buyers
I wish this review was on a scale of 1 to 10 so I could give Erminio a 15. From beginning to end, he was in my corner. He was the utmost professional, highly-experienced, and incredibly-hard working. I cannot possibly be happier with my experience, and I cannot possibly recommend him and PorchLight highly enough.
- Justin O., Buyer
We are so grateful to have had Erminio help us. He is extremely personable and informative, and made great recommendations based on his wide knowledge of the market. It really was a pleasure working with someone who you know truly cares about his clients and helping them through the home buying   process. Great balance of professionalism, energy and enthusiasm.
- Noah P., Buyer
Erminio Mantelli was excellent to work with!  I was out of town and he previewed properties with a friend and then was tireless the weekend I came to town.  His persistence in getting us under contract was so appreciated.  From initial offer to closing, he kept us informed and ahead of our deadlines.  I'd gladly work with Erminio again!
- Marie & Steven C., Buyers
Our home sale happened in an amazingly short period of time once the house hit the market. In the time leading up to listing, Erminio became not just our listing agent but a great friend as well. In all the times I was stressed out trying to get our home ready to sell, Erminio would call or stop by to "talk me off the ledge" and was a great source of encouragement and provided excellent advice. Many thanks to my friend Erminio, you will be very successful!
- Michael & Joyce G., Sellers
My partner and I am in the process of introducing ourselves to the Denver Market. We plan to relocate from Florida shortly and neither of us are familiar with Denver. Erminio has been a fantastic asset to someone in our position. He knows the Denver area and is an expert on the Denver real estate market. The best part is he could function equally well for the city Dept. of Commerce or Tourism as he does as a realtor which is a big asset to someone like us who are Denver-virgins. He also seems [...]
- Dave R., Buyer
I'm adding to my previous review as we just bought our 3rd property with Erminio.  This time our own home.  As always, Erminio was a joy to work with.  His attention to detail is amazing.  His patience as I looked at a LOT of houses was wonderful.  Whether in person or long distance Erminio is the   agent to work with.  Erminio Mantelli is a wonderful real estate agent.  His attention to detail is incredible. He searches out information and leads on properties.  We have  now bought 2 [...]
- Aaron & Susan H.. Buyers
I loved having Erminio Mantelli as my real estate agent! When selling my mother's condo, Erminio's market knowledge and contract skills were the best. Being a first time home seller, Erminio helped me understand every step of the process, from pricing to closing. He made the entire experience worry   free and was always available for my questions. I highly recommend Erminio Mantelli and look forward to working with him again.
- Susan S., Seller
Erminio  was absolutely wonderful to work with.  Being new to Colorado, he helped us navigate the different Denver neighborhoods and persisted with us through the challenges of finding us a home in an extreme seller's market , with all of the other competitive buyers in the market. Erminio   really knows Denver,  the Denver housing market and offered his valuable insight whenever we asked.  He was always ready to jump in the car when we found a property that we were interested in.  I would [...]
- Melissa & Paul S., Buyers
Contact
Hi there! How can we help you?
Contact us using the form below or give us a call.
Hi there! How can we help you?
Contact us using the form below or give us a call.