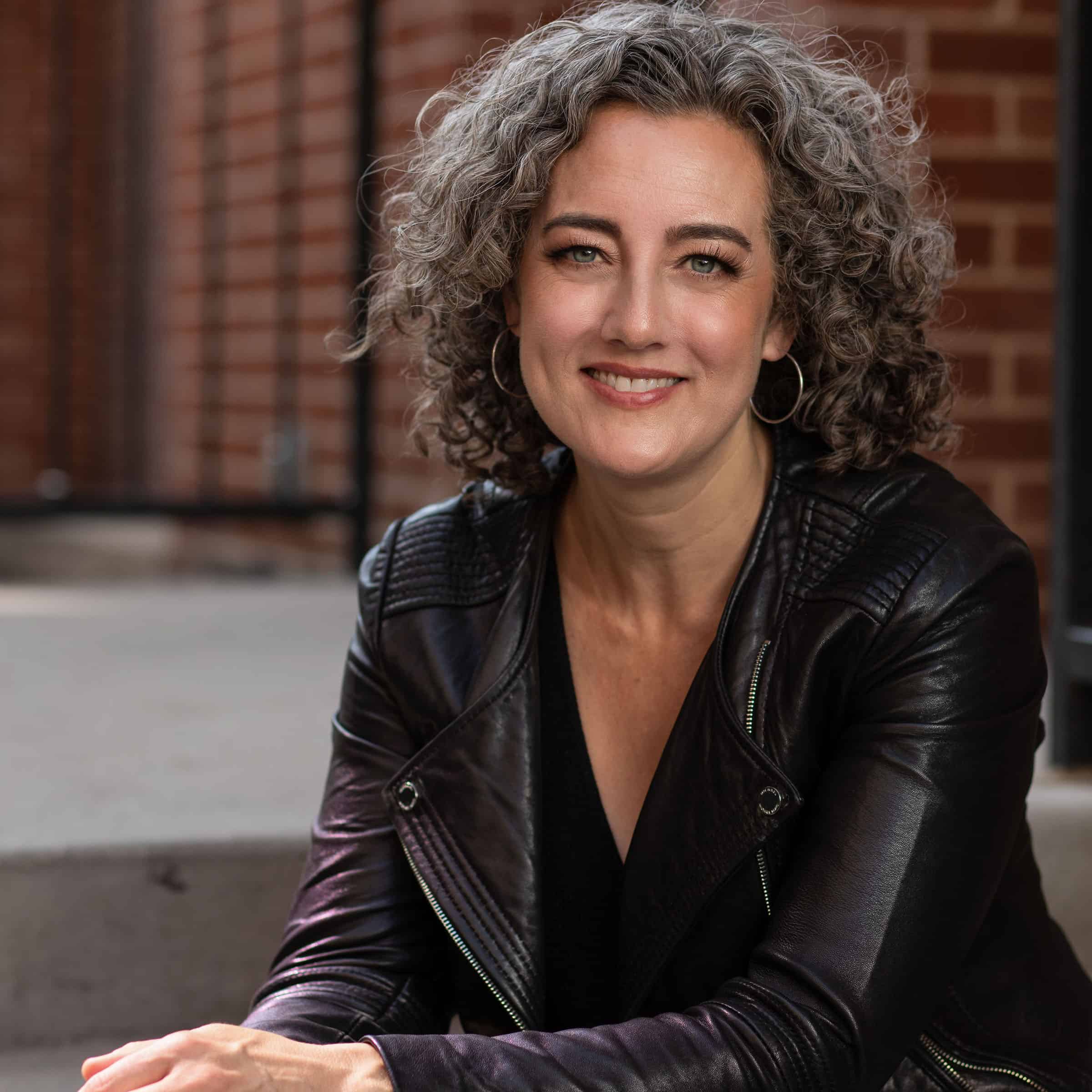 Broker Associate
|
REALTOR®, CME
Buying or selling a house can be an intellectual, physical and emotional journey, often requiring many hours to get to the closing table. My clients tell me they feel genuinely supported in all aspects of the process, and attribute our success to our collaboration, transparent communication and a mutual desire to find joy in the experience. I am an experienced negotiator and contract expert who will collaborate far past any minimum to provide you accurate and timely information with [...]
Buying or selling a house can be an intellectual, physical and emotional journey, often requiring many hours to get to the closing table. My clients tell me they feel genuinely supported in all aspects of the process, and attribute our success to our collaboration, transparent communication and a mutual desire to find joy in the experience. I am an experienced negotiator and contract expert who will collaborate far past any minimum to provide you accurate and timely information with understanding and compassionate perspective. Whether you're a bustling family looking for your next home, flying solo through your own home sale, or a new buyer with many questions, your circumstance is both familiar to me and beautifully unique. You will have my full attention.

A Denver native experiencing a lifetime of extraordinary change in our city, I stay competitive in a challenging and unpredictable Denver real estate market by regularly reinforcing my own market knowledge. My clients report feeling confident to take on these big decisions, having partnered with an experienced realtor who is passionate to embody today's cutting edge practices of ethics, strategy, contracts and negotiations. With you in the driver's seat of managing your hard-earned resources, I will be your guide through the ever-changing terrain of real estate.

When not thinking about Denver homes, I'm making something with my hands or spending time with my family. I love a walk through the Botanic Gardens, a morning trip to the dog park with my Boxer-Mix, new restaurants, New York Times recipes, dance classes, and dreaming up a good "art party" for my family, friends and clients. I currently live in the Old San Rafael neighborhood in Five Points which I love for its rich and colorful history, diversity and being a short walk into downtown and the heart of RiNo.
Office Location
201 University Blvd., Suite 200
Denver, CO 80206
Contact Info
Specifications
Languages:
Specialties:
Service Area:
Heather's Testimonials
Heather Brooke possesses all the qualities of a terrific real estate agent.  She is professional, knowledgeable, and patient.  She guided us through each step with a steady hand and it was very reassuring to know she was taking care of us!  It all went very smoothly and we wouldn't hesitate to recommend her to anyone buying or selling.
- Sam, Leah and Daniel M., Clients
How do we even begin to thank you for all of the support you have given us...in truth, there is no way we could share or express the gratitude we have. Thank you for the time & support. Thank you for working with us through our nerves as 1st-time home buyers. Thank you for being patient with us. Thank you for coaching us & educating us through all of it. We appreciate you so much!
- Helena & Chris R., Clients
Heather was an absolute dream to work with! After securing work that would keep us in Denver long enough for buying to make sense, we reached out to PorchLight and met Heather remotely. In the months that followed, she did a terrific job educating us on the market, getting to know our needs and wants, and ultimately helping us narrow down the type of home we were after. In addition to the hard work she evidently put into providing background and options, Heather's attention to detail and [...]
- Sam B. & Gabi C., Clients
Thanks to Heather so very much for your hard work, coaching, counsel and loving kindness through this process. In the end it has all gone incredibly smoothly and your hand guiding it all is the reason why!
Joe and Gwen P., Buyers
"We have been fortunate enough to work alongside Heather to help her clients get into homeownership over the past couple years. We absolutely love working with Heather! She is so attentive, caring and works so hard for her clients! If you are working with Heather, rest assured you are in wonderful hands!"
- Kelsi and Karla and The Kyte Team
Thanks to you Heather, so very much, for your hard work, coaching, counsel and loving kindness through this process. In the end it has all gone incredibly smoothly and your hand guiding it all is the reason why!
- Gwen P., Client
I have bought and sold many houses, but each time there are new challenges. Heather provided a great balance of heart, when I needed it, to navigate my emotional process, and intellect when negotiating contract details. I felt confident throughout that she was in control of what needed to happen next and managed all the relationships with expertise and thoughtfulness. I would highly recommend her and PorchLight.
- Melissa K., Client
I had a lot of options when selecting a real estate agent in Denver. I am so pleased to have found Heather. This was my third home purchase and PorchLight is, by far, the best group I have worked with. Heather and the PorchLight team are excellent at communication and I felt supported, heard, and important through the whole process. Plus, it was fun!
Monica R., Buyer
Heather Brooke is an agent extraordinaire!  I can't say enough positive things about her as a seller's agent.  She was prepared with comps and listed our home at "the right price".  During this COVID era, she was always willing to help sanitize the house between showings and make sure that all safety precautions were taken.  Heather was always cool, calm, and supportive during the entire process and her negotiation skills cannot be beat.  My husband and I have owned over a dozen homes [...]
- Janice and Chuck W., Clients
Heather Brooke is the best realtor and PorchLight is the best real estate company I've worked with. Heather is professional but friendly and she takes the time to do all the homework to make sure that the transaction goes smoothly. She goes above and beyond in all aspects and she makes the process of selling a house as stress-free as possible. Porchlight has excellent systems to keep you apprised of upcoming milestones and they have a great support team (photography, spruce up cleaning, [...]
- Joe and Gwen P., Clients
Contact
Hi there! How can we help you?
Contact us using the form below or give us a call.
Hi there! How can we help you?
Contact us using the form below or give us a call.