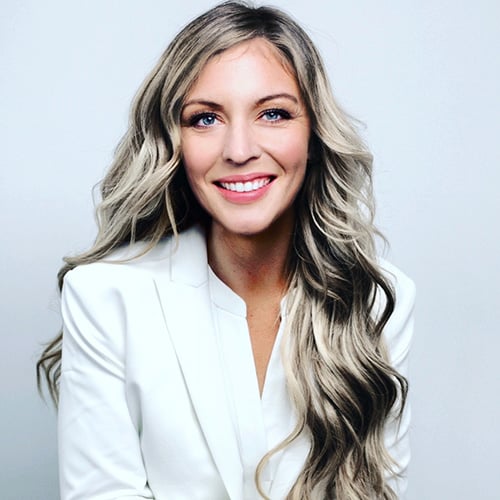 Broker Associate
|
REALTOR®, CME: Boulder
Real estate has always appealed to me, and I've invested very much in learning all that I can to refine my expertise. Whether acquiring unique properties of my own or advising friends and colleagues in making smart real estate decisions, this business is my passion. I pride myself on taking a sincere approach and establishing authentic, lasting relationships with my clients. My commitment to you is always the priority—from exploring new neighborhoods with investment potential to [...]
Real estate has always appealed to me, and I've invested very much in learning all that I can to refine my expertise. Whether acquiring unique properties of my own or advising friends and colleagues in making smart real estate decisions, this business is my passion. I pride myself on taking a sincere approach and establishing authentic, lasting relationships with my clients. My commitment to you is always the priority—from exploring new neighborhoods with investment potential to navigating tough negotiations, all of the way to the closing table and beyond.
Before discovering my career path in real estate, I focused on expanding my skills for nearly two decades in dental hygiene with a large practice in Chicago. Learning advanced practices and working with esteemed professionals helped me to foster strong attention to detail, as well as a genuine and caring nature. I am a highly motivated individual who stays current with the newest topics and will explore every avenue and potential that an opportunity can offer.
As much as I keep a healthy work/life balance, there is one thing that will not change. I will always be available to chat or answer any questions you have, before, during, and after, your real estate transaction. I will be right there guiding and helping you to make the best decisions. I love to get to know my clients on a personal level, as everyone's goals and plans will be unique to them. I am always learning new things to help my clients and attending many classes. But I personally believe that the best knowledge comes from experience. I have worked extremely hard to help my clients and will do the same for you.
If you are looking to buy, sell or invest, I have a wealth of local and global knowledge to share with you, whether you choose city or mountain living! I am proud to have built a large network within the community and am perfectly poised to be your local resource for all things real estate related. It's never too early to reach out, as we can make a plan and write it down together. Let's connect over coffee and get started on bringing your dreams to life!
On a personal note
In my free time, I love taking my son on adventures throughout Colorado. I volunteer and am consistently involved with his school and all of the happenings in the Boulder Valley School District. You will often find us at the Sports Stable or Y, as he loves playing hockey & can't get enough. We are both huge animal lovers. We had an amazing Husky Malamute and now have rescued a playful German Shepherd puppy who keeps us busy!
I am passionate about clean eating and all things health related. I frequently attend wellness events and love learning new ways to live a clean and healthy lifestyle. The place I am most content is in my garden, growing a variety of Dahlia's, Zinnia's, lavender, and many other wildflowers. There's nothing better than a fresh bouquet of flowers.
I hike often and love everything Colorado has to offer. From daily walks in my neighborhood, to driving a few hours and waking up in the mountains. Living here is nothing short of a fabulous lifestyle.

Office Location
2500 Arapahoe Ave., Suite 210
Boulder, CO 80302
Specifications
Languages:
Specialties:
Service Area:
Heather's Testimonials
Heather was wonderful to work with as she went above and beyond to take care of us as clients. She was always available to talk, always found answers to our questions, and I truly feel that she cared about what was best for our family.  The sale of our home went smoothly and I am looking forward to working with her to find our next home.
- Brooke and Scott, Buyers and Sellers
Working with Heather truly changed our house-buying experience for the better! Heather took the time through the entire process to explain every step and every word of the contracts! She listened to our concerns and packaged them in a thoughtful and persuasive way to the other side. We always felt that we had someone in our corner advocating for our best interest and our needs. Through the last signature at the closing table Heather stood up for us and always made us feel comfortable and at [...]
Rachel and Chad, Buyers
Heather is the ABSOLUTE BEST! No one will work harder to find you the home you want, in the location and at the price you need. She knew the markets, questions for understanding, is patient, responsive, and kind. She consistently exceeded our expectations before, during, and after the purchase. She connected us with the best lender, who also worked to get us the best possible terms. Heather told us that we could do a "quick close" in 21 days, and I didn't think there was any way that was [...]
— Happy Buyer
In nearly 50 purchase / selling transactions over the past four decades, I have worked with just two realtors who clearly went beyond the basics to understand our situation and needs to help us. Heather was one of them. She helped sell a wonderful property that had been neglected and needed yard care, paint, and some repairs. She provided great marketing, staging, and her personal touch to help sell within a weekend. She communicated clearly, frequently, and knowledgeably with us, and her [...]
Carol and Stephen, Sellers
We were moving from Illinois to Colorado and it was our first big move. Heather was there every step of the way. She found us another realtor that fit with our needs to help us find a home when we decided to go out of her boundary. Even though we had to work with another realtor, Heather was still there every step of the way and communicating with us and making sure we were happy. She continued to call and give us information to make sure we made the best decision possible, being a thousand [...]
Melissa and Jimmy, Relocation Buyers
Heather is a delight to work with and I am so grateful for her passion and dedication to assisting us find the home of our dreams. Heather excels at connecting dots through her network and her creative approach and has made the process enjoyable. I know I am in good hands with Heather and recommend her highly! 
- Andi L., Buyer
Heather Groff is an excellent agent! She assisted me to buy a wonderful home in a very tough market, and negotiated a better price. She was always available and is extremely helpful. She provided great knowledge and input. Heather is great to have by your side during anything real estate and I highly recommend her.
Hayk S., Buyer
Heather was amazing to work with! She was very knowledgeable about the area, patient with us while we figured out what area we wanted to live in, and a great negotiator while maintaining exceptional professionalism.
— Bekka & Marc, Sellers/Buyers
If you want to minimize your stress (as much as possible) and have a realtor respond quickly to questions, do not overlook Heather Groff at PorchLight Real Estate Group. Heather was extremely accommodating with providing matter-of-fact information on the local neighborhoods impossible to determine through any amount of research, was very flexible with time in scheduling visits, and provided candid and welcomed advice on methods for searching for your perfect home. Her expertise made the search [...]
David M., Buyer
Heather is truly exceptional! It has been a delight working with her over the past several years. She has been our agent for multiple transactions and we could not imagine doing it without her. Not only is she extremely knowledgeable, attentive, and professional- but she's also so caring and a joy to work with. She always has your best interest in mind and I would absolutely recommend her to anyone and everyone looking for an agent. We definitely look forward to working with her in our [...]
— Veron Builders, Buyers & Sellers
Contact
Hi there! How can we help you?
Contact us using the form below or give us a call.
Hi there! How can we help you?
Contact us using the form below or give us a call.