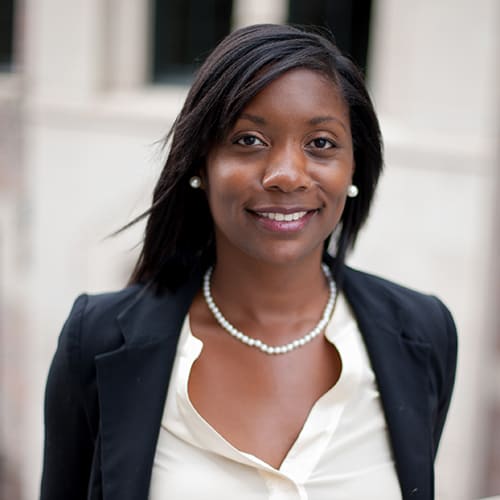 Director of Relocation & Business Development
|
REALTOR®, CNE, CRP®
Building new relationships comes effortlessly to me, and I especially love the challenge of meeting a new client, listening and getting to know what their needs are, what their fears are and ultimately what their dreams are. My specialty is assessing these areas and then going to work to gain their trust, provide true value to their journey and guiding them to achieving their real estate [...]
Building new relationships comes effortlessly to me, and I especially love the challenge of meeting a new client, listening and getting to know what their needs are, what their fears are and ultimately what their dreams are. My specialty is assessing these areas and then going to work to gain their trust, provide true value to their journey and guiding them to achieving their real estate goals.
Whether I'm walking a client through a relocation, helping a first-time buyer make their dreams come true, or negotiating top dollar for a seller, I consider myself a customer service warrior. I am proactive, earnest and detail-oriented. At the same time, I'm friendly and make the process enjoyable! I previously worked in the fast-paced, corporate hospitality industry which taught me how to serve people at the highest level. The many lessons and challenges I faced instilled invaluable, practical and effective skills that most industries can't teach—in fact, it made the transition into real estate seamless for me.
Looking at the real estate industry now, particularly in the Denver metro area, things are fast-paced, exciting, competitive and ever-evolving. PorchLight Group's grassroots, local yet global approach is the reason why I joined the brokerage. I've since become a better Realtor®, learned how to provide value to the lives of those around me and truly create a healthy work-life balance. Most importantly, Porchlight has given me the confidence to take my career path in new directions.
When I'm not working with clients, I enjoy hiking and exploring Colorado, trying new restaurants and recipes, watching sports, traveling and yoga. Of course, my favorite role is being the proud mother to the sweetest boy! I'm a hockey and soccer mom and the joy, new experiences and relationships that my son has brought into my life are as much of a surprise as they are an amazing blessing. Watching my son grow into the man he will become will always be my greatest achievement.
After living in the Highlands neighborhood and a short stint in Conifer, my family and I now call Central Park home. The number of families and its convenient location to everything around town is great. We love being able to walk out our front door and down to the Stanley to meet friends for happy hour or to grab a coffee from Logan's Coffee House. A short walk and we're strolling along Bluff Lake and taking in the gorgeous views. We're nestled away, yet right in the middle of the city, all at the same time!
Office Location
838 Broadway
Denver, CO 80203
Contact Info
Specifications
Languages:
Specialties:
Service Area:
Jamiria's Testimonials
Best possible home buying experience and outcome thanks to Jamiria and her team! Responsive, attentive, forward-thinking, professional, and just simply very nice and friendly, are all words I can use to describe Jamiria! We were out-of-towners looking for a new home in Denver and Jamiria came through. Not only did she send us available listings the minute they hit the market, she sent us nice-to-know information about Denver, things to do, neighborhoods, shopping, everything that a newcomer [...]
- Eric Lacobucci, Buyer
My husband and I came to Denver, CO from Chattanooga, TN looking for a better home, new opportunities, and something different. We reached out to over 25 different realtors and interviewed each one. Out of those 25 different realtors, Jamiria immediately stood out, she really clicked with us, understood what we were looking for, and was exceptionally knowledgeable. Jamiria really represented us as buyers and made us feel like we're important. We hit the ground running and were able to close on [...]
- Kaitlyn Marshall, Buyer
Jamiria is hands down the best realtor in Denver. She made an overwhelming process easy and enjoyable. She was always two steps ahead of the game, anticipating potential hurdles and negotiating the very best resolution on our behalf. I would work with her again in a heartbeat, and I will recommend her to everyone I know. Ten stars out of five!
- Margaret F., Buyer
Contact
Hi there! How can we help you?
Contact us using the form below or give us a call.
Hi there! How can we help you?
Contact us using the form below or give us a call.