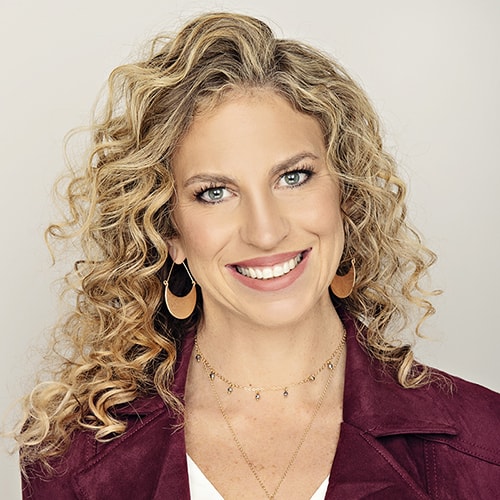 Broker Associate
|
REALTOR®, GRI, CLHS, CNHS, RCC
I am so proud to be a Colorado Native, a mom, a wife and an advocate for ethical business. I spent the first 20-year chapter of my adult working life in the healthcare field. It's a field I love and am energized by. My Nursing practice taught me to love, respect and nurture people—in their hardest moments and in their best moments. It taught me to listen well, and to assimilate a lot of data to find solutions to tough [...]
I am so proud to be a Colorado Native, a mom, a wife and an advocate for ethical business. I spent the first 20-year chapter of my adult working life in the healthcare field. It's a field I love and am energized by. My Nursing practice taught me to love, respect and nurture people—in their hardest moments and in their best moments. It taught me to listen well, and to assimilate a lot of data to find solutions to tough problems.
The natural gifts I have along with the skills I learned through nearly two decades in healthcare are the very same gifts and skills that make me a great Real Estate Agent. My love for helping people, problem solving and my passion for building strong relationships are utilized fully in my role as a Real Estate Agent. I love providing my clients with the absolute highest level of care and compassion as they transition into or out of a home. I'm committed to representing my clients at the highest level throughout the entire transaction—through every inspection, negotiation, and deadline I will be by your side, advocating for you.
I'm so honored to have the opportunity to work with you, to represent you well, to take some of the fear out of this exciting step and to help your DREAMS become realities!
Office Location
149 S Briggs Street, Suite 100
Erie, CO 80516
Contact Info
Specifications
Languages:
Specialties:
Service Area:
Jessica's Testimonials
Jessica brokered the transactional sale for me and the buyer. Jessica was extremely efficient, courteous, and straight-forward -- one of the best sales experiences I have had. I had not met Jessica prior to this transaction, but it turns out that we know a lot of the same people -- Jessica knows Boulder County, which is essential when hiring a broker. Jessica gets five-stars, all the way around!
- Sandy C., Seller
Jessica Luginbill, I was very impressed with Jessica thoroughness and her follow-up. She was able to refer a mortgage lender that quickly got me a preapproved and that impressed me. She has stayed in close contact throughout the whole process and we close in Forty-Eight Hours. She's awesome!
- KJ S., Buyer
Jessica is very knowledgable about Boulder and very organized. She is a great communicator and VERY helpful. She worked with me from out of state and made the whole transaction very easy!! I would highly recommend her!
- Teri K., Buyer
Jess and her team were great to work with. She made the process easy, and she was honest and open about the entire process.
- Elaine H., Seller/Buyer
I worked with Jessica to buy my first home and she was so GREAT! She took so much time to help me and went through my difficulties like a Champ. She knows how to make your offer look the best, and is not afraid to reach out and find out what people want to hear to help make it the best to the seller. She was always willing to take my crazy newbie questions and help in all aspects of the buying steps.
- Heather S., Buyer
Jessica truly took such dear care of us and our home! She beautifully spent time and attention to every detail to ensure she honored us, our story and our needs. She helped us show our house in a way that exemplified the love in our home, which per the buyers were able to see and feel immediately. Jessica went above and beyond to ensure smooth communication to all parties involved! Jessica genuinely cares and finds joy pouring into families heading into a new chapter of their lives, We can't [...]
- Melissa & Dennis S., Buyers/Sellers
Jessica is amazing to work with! She Knows the market, cares dearly about your wants and dreams and works hard to make those a reality! She finds a way to work non stop ensuring that our new home process was informative, seamless and on time. Jessica truly connects with you and commits to doing whatever is needed to get the home you desire! We highly recommend her to anyone buying or selling!
- Sean R., Buyer/Seller
Contact
Hi there! How can we help you?
Contact us using the form below or give us a call.
Hi there! How can we help you?
Contact us using the form below or give us a call.