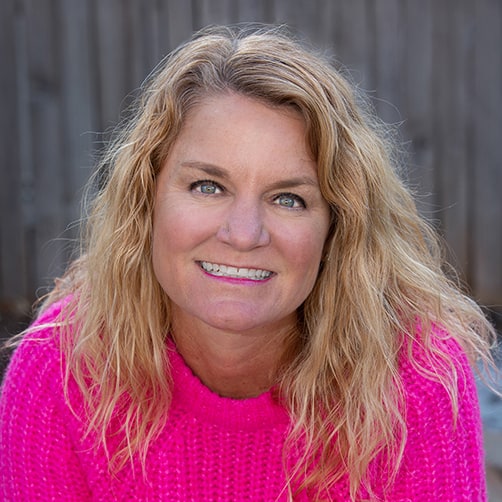 Senior Broker Associate
|
REALTOR®, CME, GRI
As long-time Denver resident who loves the city and thrives on helping people realize their financial and residential dreams, I succeed by putting my client's needs first. In this complex and dynamic real estate market, I'm an advisor, a negotiator, and a problem solver. I focus on observing market trends, touring new properties weekly, networking with other agents and continuing education. I believe in clear communication, and strive to keep clients informed at all times. Real estate [...]
As long-time Denver resident who loves the city and thrives on helping people realize their financial and residential dreams, I succeed by putting my client's needs first. In this complex and dynamic real estate market, I'm an advisor, a negotiator, and a problem solver. I focus on observing market trends, touring new properties weekly, networking with other agents and continuing education. I believe in clear communication, and strive to keep clients informed at all times. Real estate transactions can be complex, but they shouldn't be a confusing experience. I proudly provide attentive service with integrity. As a homeowner and landlord, I can bring a wealth of knowledge to buying or selling your home. I have lived in Denver since 1993 and began my real estate career in 2003. In my previous life I worked in Human Resources so my transition from Corporate Recruiter to Realtor was very easy, the basic principal being: matching the right person to the right position is very similar to matching people to their dream home! I rely on these personal principals: hard work, communication, follow-through, market knowledge, persistence, having fun and 100% satisfaction! I am happy to be affiliated​ with Porchlight Real Estate Group. Porchlight o. ers me wonderful support and superior technology, all of which allows me to give you superior serviceAside from loving Denver; I enjoy food & wine, spending time with my friends and family, and the outdoors!
Office Location
201 University Blvd., Suite 200
Denver, CO 80206
Contact Info
Specifications
Languages:
Specialties:
Service Area:
Julie's Testimonials
It was an absolute pleasure working with Julie to buy my first home. She was professional, prompt, knowledgeable, and best of all fun to work with. We spent countless days looking and I never felt any pressure at all to buy something that wasn't right for me. The whole process was very smooth, as Julie was there every step of the way. I look forward to working with her again in the future, and would highly recommended her to anybody looking to purchase a home in Colorado.
- Cody S., Buyer
We loved working with Julie. This is the second home she assisted us in purchasing and she makes the process as easy and as stress-free as it can be. Julie is always super responsive and on top of any questions we had for her. We would highly recommend her to anyone searching for an agent.
- Chris, Buyer
As first-time homebuyers, we could not be more thankful for Julie Woodle and how easy she made the whole process! Julie was patient, communicative, kind, and explained everything to us step-by-step. She made sure we found exactly what we were looking for, and she acted quickly in getting our offer in. I felt like she always had our best interest in mind. She is detail-focused, timely, and extremely on top of everything. She is also very knowledgeable about the Denver market, as we are still [...]
- Katie & Forrest M., Buyers
I recently bought my first home and was overwhelmed by the whole process. Once I found Julie Woodle at PorchLight all of my worries were put to ease. She not only calmed my nerves but made the process fun and enjoyable. She worked tirelessly on finding me my perfect home, and I never felt any pressure to put a bid on a house. I now have a beautiful new home and owe it all to Julie. Once I purchased the house she kept putting in the time to make sure I was comfortable. She was even willing to [...]
- Katie Sorenson, Buyer
I thought we would be searching for months, but we got our house in just two weeks thanks to Julie Woodle! In searching for realtors we considered ones that would provide a portion of the closing cost back. While this was tempting, I know without a doubt that we would not have gotten our house if it wasn't for Julie. She knew exactly what we were looking for and devoted herself night and day to finding our home. Others seemed only to provide resources, their app or website, to search on [...]
- Audrey Bolema, Buyer
I've worked with Julie for two home sales and two home purchases and I'll continue to work with her in the future! Julie goes to bat for me in every situation, but it's never a zero sum game - Julie is focused on a positive outcome for everyone and doesn't give up in any situation. There's always another option, and she uses her creativity and wealth of experience to find a path through. Julie and her team at Porchlight make sure I have all the information I need, whether [...]
- Erin H., Clients
Julie was great to work with. I was nervous about selling our home after a bad past experience. Julie is professional, detailed, and was a step ahead at every point of our sale. Communication was great and made the whole experience very smooth. I would highly recommend her.
- Chad M., Seller
Contact
Hi there! How can we help you?
Contact us using the form below or give us a call.
Hi there! How can we help you?
Contact us using the form below or give us a call.