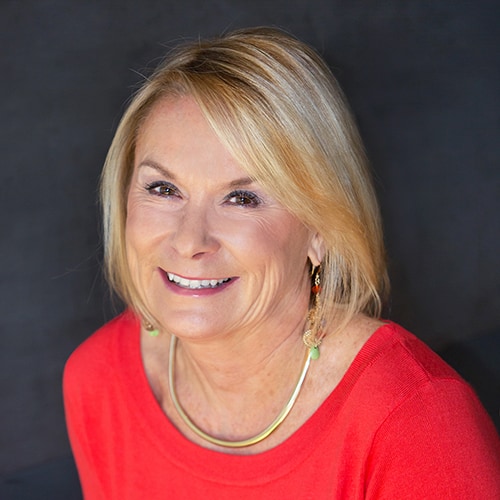 Senior Broker Associate
|
REALTOR®, CSHS
I moved to Denver in 1971 and have been proud to call Denver home since then. In 1997, I became a real estate agent after spending more than 20 years in sales and marketing for the commercial office furniture industry. For 9 years, I have been specializing in senior housing. I am a Certified Senior Housing Specialist, which means I have the specialized education and experience to ensure, open and clear communication throughout the transaction, attention to the physical and emotional [...]
I moved to Denver in 1971 and have been proud to call Denver home since then. In 1997, I became a real estate agent after spending more than 20 years in sales and marketing for the commercial office furniture industry. For 9 years, I have been specializing in senior housing. I am a Certified Senior Housing Specialist, which means I have the specialized education and experience to ensure, open and clear communication throughout the transaction, attention to the physical and emotional aspects of every move, affiliation with a team of resource providers who share common values. Most of my business comes from referrals from satisfied buyers and sellers, I know that if I keep my promise of providing excellent service and making the process of buying and selling seamless, my business will continue to grow. In addition to serving my clients, I spend my time as an active member of the Denver, Colorado and National Assoc. of Realtors, a board member of PEO and past board member of many other organizations. I am committed to providing first-class service to all who work with me!
Office Location
201 University Blvd., Suite 200
Denver, CO 80206
Contact Info
Specifications
Languages:
Specialties:
Service Area:
Karen's Testimonials
I don't generally leave reviews for anyone unless someone went above and beyond. Karen did that for us. She was awesome to work with. While we knew Karen prior to needing a realtor we did not expect the top notch service we received. Karen Kilde at PorchLight was awesome to work with. We started working with Karen about 3 months before we put our house on the market. She helped us prioritize what we should update on the house. Karen worked hard with the photographer and her marketing team [...]
- Craig & Tara Bradford, Sellers
Selling our house was a smooth success, thanks to Karen's guidance and experience. Karen is an incredible asset, and made assessing our market and offers a breeze. We loved working with Karen again, and appreciate her great attitude, perspective, patience, and efficiency. Karen, thank you - you and the team at PorchLight were a joy to work with, and made this such a success for us.
- Ivan, Seller
Karen Kilde did an exceptional job as our agent, walking us through the process, smoothing over the bumps, and guiding us every step of the way. We would highly recommend her for excellence from start to finish.
- Mike & Kim F., Homeowners
Trying to sell an outmoded home that was in considerable disrepair offered some unique challenges for me as the executor of an estate for a deceased friend. I was fortunate enough to work with Karen Kilde of PorchLight Realty to tackle this project. From our very first meeting it was evident that Karen understood the unique situation, and she worked with me to meet the needs of the estate, including working around a timeline that had to be flexible for the family of the deceased. Her [...]
- Bruce M., Seller
We had a wonderful experience working with Karen Kilde at PorchLight. It took us almost a year to find a home, and Karen was there with us through it all. She never hesitated to meet with us on evenings or weekends, and was never impatient with us and our small children at showings! She gave us very good advice every step of the way. We would not hesitate to work with Karen again!
- Emily M., Buyer
I recently had the pleasure of meeting and working with Karen Kilde of Porch Light Real Estate Group when my elderly aunt hired Ms. Kilde to assist in the sale of her home of 43 years. I live out of state so knowing that my aunt was in good hands was a huge relief. I cannot say enough about Karen and the way she handled my aunt's needs. She was extremely professional and knowledgeable, yet she was so caring and compassionate in the needs of my aunt who was 91 at the time! Karen understood that [...]
- Susan Swanson, Client
Karen helped our family sell our father's house after he passed away. She was very knowledgeable about the current market and the steps we would need to go through before going on the market, during the sale process, and also at closing time. She provided valuable resources for us in the clean-out process and was easy to communicate with. Karen kept me up to date on potential buyers thoughts and gave me perspective on the big picture. I would definitely recommend Karen as a friendly, open, [...]
- Jill W., Seller
Karen Kilde was awesome. Thanks so much Karen!! She made the process of our downsizing as painless as possible. I will continue to work with her and refer her to other family and friends.
- Susan Risley, Buyer/Seller
Our recent home sale was a seamless project from beginning to end! Karen Kilde was superb in guiding us each step along the way with "spot-on" attention to every detail. PorchLight's support team from market shine, photography, and staging consultation proved to be above expectations. Even the clever PorchLight real estate sign drew positive comments from the neighbors. Karen Kilde's personalized attention and recommendations through each facet of the transaction proved to be exemplary [...]
- Bob and Nancy Paul, Clients
Contact
Hi there! How can we help you?
Contact us using the form below or give us a call.
Hi there! How can we help you?
Contact us using the form below or give us a call.