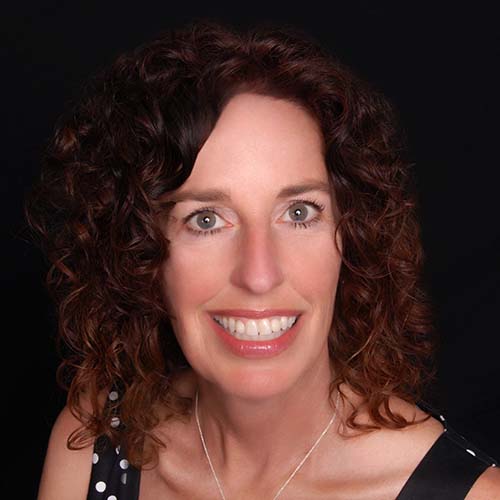 Broker Associate
|
REALTOR®
Building relationships with people has always been my favorite thing! You can trust me to help achieve your dreams of homeownership, and do so in a seamless way that provides peace of mind. Whether you are a Buyer or a Seller, I am here to guide you through the process with my market knowledge, real estate experience, support resources, and a truly caring nature. Count on me to have your best interests as my guiding [...]
Building relationships with people has always been my favorite thing! You can trust me to help achieve your dreams of homeownership, and do so in a seamless way that provides peace of mind. Whether you are a Buyer or a Seller, I am here to guide you through the process with my market knowledge, real estate experience, support resources, and a truly caring nature. Count on me to have your best interests as my guiding principle.
I am a Colorado gal with vast knowledge of the state and all that it has to offer us. I love living here and never miss a chance to brag about it and share its wonders. With hometown ties, I bring to the table a broad network of local contacts and community, whether it's an insight into a location or finding the right contractor to help fulfill a need. I take what I do very seriously and understand the importance of the details and open communication to make the process as stress-free as possible.
Prior to real estate, I worked in politics, so you know I can weigh and navigate competing interests, while always prioritizing my clients. My international economics background taught me the importance of understanding different perspectives in negotiation and skills to get the deal done. I also spent years remodeling classic homes throughout the western U.S. as my husband's career took us on a journey before returning to our home state. I have a deep understanding of the anxiety of relocating and endeavor to exceed your real estate expectations. I'm here to help you make strategic decisions that are right for you, whether you're buying or selling.
Cherry Hills Village is home to my family and several two and four-legged animals. When not working with my clients my family and I enjoy skiing, golfing, shows at the DCPA, and dining at local restaurants.
I am honored that my clients choose and trust me to be a part of their home buying or selling journey. Years after a purchase or sale, to see these relationships continue is always my hope and the greatest of compliments.
Office Location
6759 E Belleview Ave
Denver, CO 80237
Contact Info
Specifications
Languages:
Specialties:
Service Area:
Kathy's Testimonials
"We could not have asked for a better agent than Kathy. Buying a home for the first time was equal parts exciting and intimidating, and lucky for us, Kathy is fun AND incredible at her job. She is organized, communicative, and, most importantly, so genuine in her desire to support our best interests. Kathy goes above and beyond, we adore her, and we're so excited to begin our new chapter." 
— Liz and Tanner
05 June 2023, 15:01 PM
Kathy, you are a good person and a great fit for what you do. You care, you understand people, you have an amazing work ethic, you are persistent, and you are an excellent communicator. I look forward to staying in touch with you.
— Lydia L., Buyer
"Kathy is the epitome of a professional. She has handled the sale of five properties for us and always brings a high level of energy and creativity to get a timely, solid contract. Her attention to detail is outstanding and she is super fun to work with."
— Dan and Leslee S., Clients
Contact
Hi there! How can we help you?
Contact us using the form below or give us a call.
Hi there! How can we help you?
Contact us using the form below or give us a call.