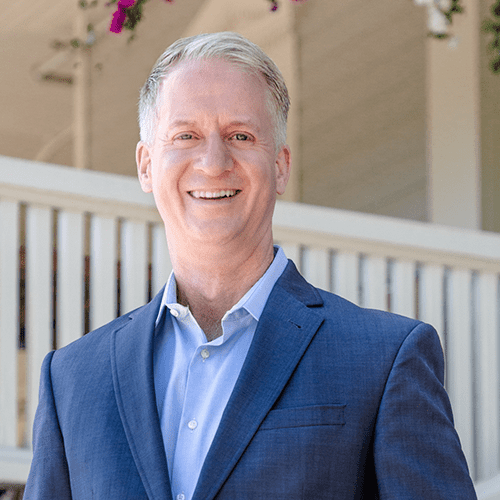 Senior Broker Associate
|
REALTOR®

Founded in 1992, the award-winning Byrne Group has provided superior service to their real estate clients in the Boulder/Denver market. Led by Kevin Byrne, the team has sold over $450 million dollars in sales volume and helped over 1400 Buyers and Sellers get moved to their new lives and homes. His team has consistently ranked as one of the top teams in Colorado. Kevin and his team hustle for their clients, demonstrating their commitment to going the extra mile. Over their three decades [...]

Founded in 1992, the award-winning Byrne Group has provided superior service to their real estate clients in the Boulder/Denver market. Led by Kevin Byrne, the team has sold over $450 million dollars in sales volume and helped over 1400 Buyers and Sellers get moved to their new lives and homes. His team has consistently ranked as one of the top teams in Colorado. Kevin and his team hustle for their clients, demonstrating their commitment to going the extra mile. Over their three decades in business, The Byrne Group consistently closes over 40 transactions per year, compared to the average 4 from local agents. The Byrne Group's proven process results in faster sales with higher sales prices - which means less time on the market and more money at closing.

As a PorchLight Real Estate Group agent, Kevin is excited to work with a locally owned real estate company that provides the highest level of local support and service. PorchLight Group backs his goal of offering his clients the best experience through more support, marketing, and a national network of affiliated agents. Kevin is committed to helping his clients have a smooth real estate transaction while he handles the details.

When Kevin is not busy helping his clients buy and sell Colorado's finest homes, you can find him enjoying the Boulder healthy lifestyle. His ideal weekend would include biking Hall Ranch, Skiing with his wife and two boys at Eldora, or winning a soccer game with the City of Boulder's outdoor men's soccer league.

Office Location
2500 Arapahoe Ave., Suite 210
Boulder, CO 80302
Contact Info
Specifications
Languages:
Specialties:
Service Area:
Kevin's Testimonials
Kevin was my Agent for two separate transactions and was absolutely Excellent. Could not get a better Real Estate Agent. He listens and quickly figured out the type of home and location I desired and zeroed in on the parameters given. He did not waste time on "expecting compromise" and he is reasonable while thinking "outside the box." You will get the highest level treatment from Kevin and his team, who are all extremely professional, attentive, and competent. Again, you could not expect a [...]
— Patty T., Client
We loved working with Kevin and got our dream home after we lost hope and had been out bid 3x. Kevin went out of his way to help us with selling out condo as well and took care of everything which needed to be done. As a busy couple we don't think we could have pulled it off without him. He is very professional and great to work with. We would highly recommend Kevin to anyone who is looking to buy or sell their home as we have done both with him and his team. Thank you Kevin!
— Matt and Petra, Clients
Kevin guided us through a wild ride as first time home sellers. The market is crazy and the prospect of selling was overwhelming just at the thought, but Kevin and his team kept our stress down and helped us to a better than expected final sale and sale experience.
— Matt W., Seller
We enthusiastically give Kevin our highest recommendation!  We were looking to buy from out of the area, and Kevin patiently showed us around on multiple trips.  He honed in early on what was important to us and helped us to find a home that we would have thought beyond our reach.  His experience and professionalism eased us through every step of the process.  We feel he went above and beyond with us, even communicating with us while he was on vacation.  We cannot thank Kevin enough for helping [...]
— Alison M. & Eddie W., Buyers
We bought our first CO home and sold our CO condo through Kevin.  He is very knowledgeable of current market conditions in the Boulder County and surrounding areas.  He is responsive, helped us stage our condo and found our current house prior to it coming on the market. He is not only a great Real Estate Professional but both he and his wife Liz have become friends. Kevin and his team are simply the best. We wholeheartedly recommend Kevin.
— Ray and Connie, Clients
Kevin was extremely helpful and was there to answer questions any time of the day. He helped with our purchase in Northern Colorado which is well out of his way, but he was more than willing. Throughout the process, he gave us guidance on things that were important and had great recommendations. Thanks, Kevin!
— Danielle S., Buyer
Kevin is thoughtful, methodical, professional and reasonable in his approach. We are very pleased with the outcome and highly recommend him and the other wonderful, helpful people in his group. Thank you all for your work and support during what was a difficult time for me.
— Susan M., Client
A mutual friend recommended Kevin when we decided to sell a condominium on the Front Range. Kevin was very professional, helpful, and worked with us to achieve our sales goal. We worked together very well, Kevin kept us up to date weekly, and his team was always available to answer questions, and offer advice. The process was seamless. I would definitely recommend Kevin and the Byrne Team to anyone looking to buy or sell.
— Nick R., Seller
Kevin and the Byrne Group exceeded our expectations time and again and were able to get us into our dream home! The competition for this home was particularly aggressive and Kevin was able to navigate each part of the process with ease! My wife and I are thrilled to be moving into our new home - thanks BG!!
— Rob and Ashley B., Buyers
Kevin and his support staff were incredible.  Kevin did everything he told us he would and more.  He helped us with every problem and concern and always answered an e-mail or phone call regardless of how big or small our concerns were.  I would recommend Kevin to everyone that is looking for an honest, hard working person to sell their home.
— Daisy M., Client
Contact
Hi there! How can we help you?
Contact us using the form below or give us a call.
Hi there! How can we help you?
Contact us using the form below or give us a call.