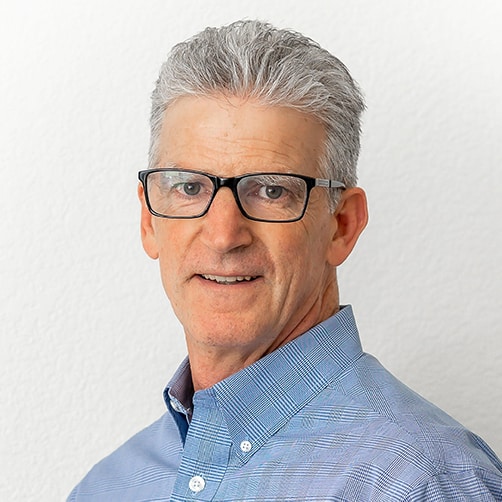 Broker Associate
|
REALTOR®
While I'm new to residential real estate as an agent, my interest in it goes all the way back to childhood. My introduction to the industry was my father, who worked in real estate for almost a decade when I was growing up in New Jersey. My wife and I bought our first house in Louisville in 1990 and are still in our second house—which we moved into in 1997—in Rock Creek in [...]
While I'm new to residential real estate as an agent, my interest in it goes all the way back to childhood. My introduction to the industry was my father, who worked in real estate for almost a decade when I was growing up in New Jersey. My wife and I bought our first house in Louisville in 1990 and are still in our second house—which we moved into in 1997—in Rock Creek in Superior.
In 2004, my business partner and I bought our first commercial building as a real estate investment in 2004, and formed a long-term partnership with Neil Littmann and Scott Reichenberg from the Colorado Group. Since then, we've acquired more than 10 commercial real estate investments with them.
My career over the last two decades has been to run my own tradeshow and conference management business. But after my sister went into residential real estate in Parker, Colorado and I closed my business, she encouraged me to go into real estate, as she saw it as a natural fit to the attention to detail, resourcefulness, and relationship-building skills that helped my business thrive.
The transition to real estate was made easy by my daughter-in-law Brooke Lepine and her sister Chelsey Franklin, who welcomed me to their thriving team. Chelsey has been in the industry for more than 10 years and just joined PorchLight Real Estate Group. I love the culture at PorchLight and am excited to be associated with a fun company that values the quality of life for its people. The training and support at PorchLight are fantastic and I'm surrounded by knowledgeable, friendly, and helpful fellow agents and staff who I know will be instrumental in helping me serve clients well.
When I'm not working hard for those clients, you'll find me spending time with my wonderful wife of 35 years Juliette, our three amazing children Andre (married to Brooke), Anthony and Maria, our grandson Dominic, and our adorable four-pound Yorkie Bianca. We love living in Superior, and being close to Boulder—where we've been Buffs Football and Basketball season ticket holders for 30 years—Denver, and not too far to our townhouse in Breckenridge.
Office Location
149 S Briggs Street, Suite 100
Erie, CO 80516
Contact Info
Specifications
Languages:
Specialties:
Service Area:
Kevin's Testimonials
"Kevin Lepine was and continues to be very professional, knowledgeable and available for all of our questions and concerns regarding the sale of our home. Kevin guided us through some difficult decisions and provided advice when we needed it the most. I would say that our selling experience with PorchLight was seamless."
— Clint and Heather C., Clients
Contact
Hi there! How can we help you?
Contact us using the form below or give us a call.
Hi there! How can we help you?
Contact us using the form below or give us a call.